National Veterans Small Business Week: Latest Innovations Announced for Veteran-Owned Small Businesses
The Institute for Veterans and Military Families at Syracuse University is celebrating five years of leading programs for veteran-owned small businesses with a first-time private sector sourcing panel featuring five Fortune 500 companies and two veteran entrepreneur competitions with more than $100,000 in cash prizes.
SYRACUSE, NY, Oct. 31, 2016 – Today the Institute for Veterans and Military Families (IVMF) at Syracuse University announces three special opportunities for veterans, military spouses and veteran-owned businesses. The programs include convening Fortune 500 leaders to discuss supplier opportunities during National Veterans Small Business Week and two innovative business competitions: the VetSmallBiz Growth Challenge and the Virtual Elevator Pitch Competition. These programs add to the IVMF's portfolio of premier initiatives created to empower, train and support veteran entrepreneurs.
Through programs including Boots to Business (B2B), Boots to Business Reboot, Entrepreneurship Bootcamp for Veterans with Disabilities (EBV) and Veteran Women Igniting the Spirit of Entrepreneurship (V-WISE), the IVMF has trained over 50,000 potential and practicing veteran entrepreneurs. The 3,300 graduates of their EBV and V-WISE programs alone have generated more than $329 million in revenue. The new initiatives demonstrate IVMF's expanded commitment to helping veterans, service members in transition and military spouses create and sustain successful businesses.
Convening Top Industry Leaders Around Private Sector Sourcing
During National Veterans Small Business Week, the IVMF will bring Fortune 500 company representatives to National Veteran Small Business Engagement (NVSBE) Nov. 1, 2016 in Minneapolis, Minnesota. In its sixth year, NVSBE directly connects Veteran-Owned Small Businesses (VOSBs) with Procurement Decision Makers (PDMs) from the Department of Veterans Affairs, other federal agencies, state governments and large commercial firms with small business needs.
The IVMF session, "Building Your Business Through Private Sector Sourcing," marks the first time the large private sector companies will present at the convention. Federal contracting is a $500 billion a year market with the private sector sourcing much larger than that. Despite this, business sector sourcing is seldom tapped by veterans. Senior executives from First Data, JPMorgan Chase & Co., Johnson & Johnson, Lockheed Martin, and Walmart will share information with veterans on accessing the corporate supply chain. The IVMF will host the session through its Coalition for Veteran-Owned Business (CVOB). This national initiative supports the success of veteran, service member and military spouse-owned businesses by connecting them with small business resources and solutions as well as commerce and supplier opportunities. For more information or to register for this session, visit the CVOB site.
Unique Veteran Business Growth Challenge Offers Capital and Expert Coaching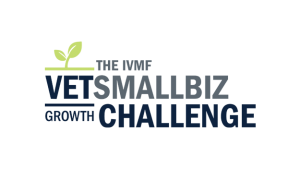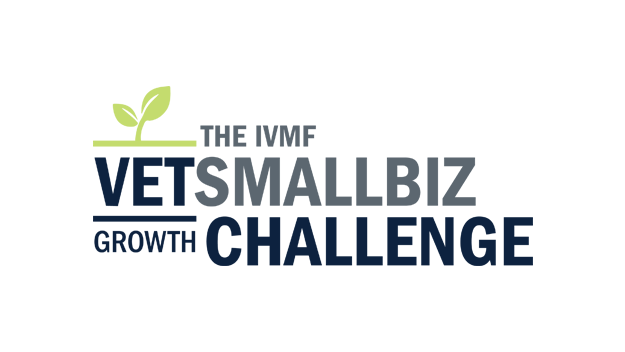 The VetSmallBiz Growth Challenge is a national competition offering recipients elite coaching and business capital with a first place prize of $50,000. It is offered through the generous support of the Marcus Foundation and is open to all U.S.-based veteran-owned businesses. Winners will receive exposure to a distinguished judging panel and up to three months of individualized coaching in addition to the prize money. The application deadline for the contest is Dec. 10, 2016. Visit the VetSmallBiz Growth Challenge for more information.

Virtual Elevator Pitch Competition Sharpens Skills and Awards Thousands in Prizes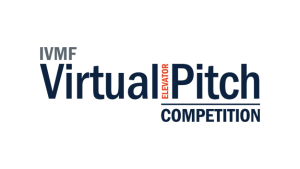 The Entrepreneurship Bootcamp for Veterans (EBV) and EBV-Families (EBV-F), with financial support from Prudential Financial, are sponsoring the Virtual Elevator Pitch Competition. Graduates of EBV and EBV-F are challenged to give their best 90-second elevator pitch for a new innovation, current product or business service. Graduates are asked to submit their pitch video by midnight, Nov. 4, 2016. The top five pitches receive between $500 and $4,000.
"More than 2.5 million veteran-owned businesses in the United States employ over 5 million people," said IVMF founder and Syracuse University's vice chancellor, Mike Haynie, Ph.D., "the success of these businesses is tremendously important to sustaining a vibrant, thriving economy. These new initiatives are one way the IVMF is broadening its commitment, backed by longstanding, dedicated partners to support the long-term success of the military community post-service."
For more information on the IVMF visit IVMF.
###
Media Contacts
Ronnie Burnett, MARCH Marketing, 773.807.2830, ronnie.burnett@marchcorp.com
Misty Stutsman, Institute for Veterans and Military Families at Syracuse University, 315.443.9636, mrstutsm@syr.edu
About the Institute for Veterans and Military Families (IVMF) at Syracuse University
The IVMF is the first interdisciplinary national institute in higher education focused on the social, economic, education and policy issues impacting veterans and their families post-service.  The institute is supported by a world-class advisory board and public and private partners committed to advancing the post-service lives of America's service members, veterans and their families. The IVMF and its professional staff deliver class-leading programs in career, vocations and entrepreneurship education and training. The IVMF also conducts actionable research, provides policy analysis and program evaluations; coordinates comprehensive collective impact strategies; and works with communities and non-profits to enhance service delivery for veterans and their families. Read more at IVMF.
About the Marcus Foundation
Bernie Marcus is a co-founder of The Home Depot. Since his retirement from the company in 2001, he has been a philanthropist and CEO of The Marcus Foundation. Bernie is a patriot and staunch supporter of the American military and veterans. The Marcus Foundation focuses on five areas: children, Jewish causes, medical research, free enterprise and community.
About Prudential Financial
Prudential Financial, Inc. (NYSE: PRU), a financial services leader, has operations in the United States, Asia, Europe and Latin America. Prudential's diverse and talented employees are committed to helping individual and institutional customers grow and protect their wealth through a variety of products and services, including life insurance, annuities, retirement-related services, mutual funds and investment management. In the U.S., Prudential's iconic Rock symbol has stood for strength, stability, expertise and innovation for more than a century.  For more information, please visit Prudential Financial.