Announcing The 'Cuse for Troops Camping Bowl Giveaway Winners!
Announcing The 'Cuse for Troops Camping Bowl Giveaway Winners!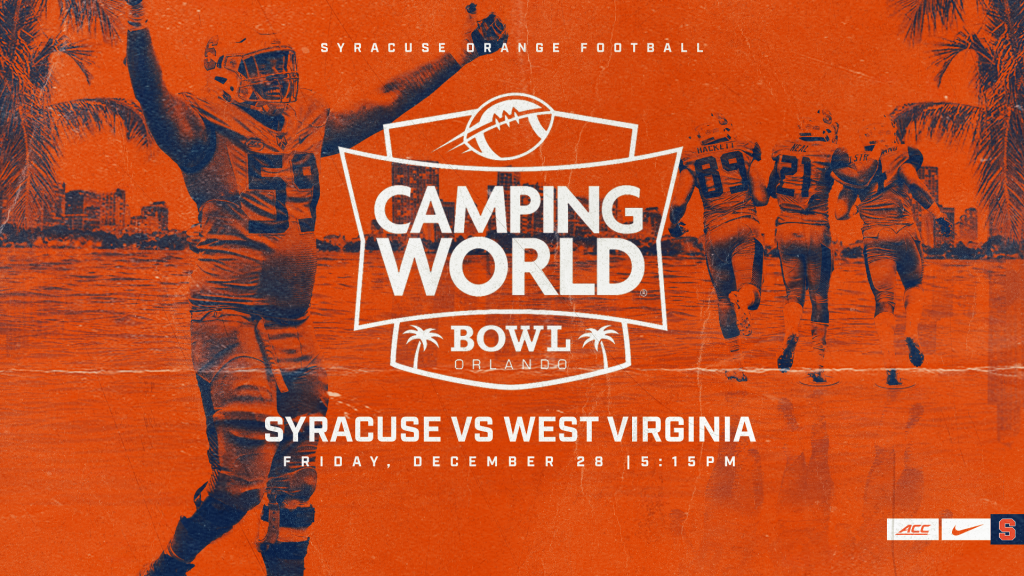 Brady Hallahan, Syracuse University Student, Navy Veteran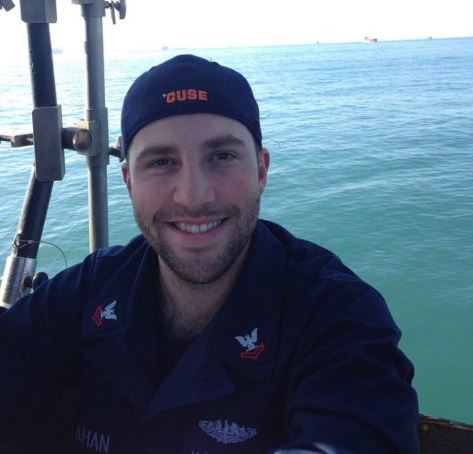 As a Syracuse native and Central Square High School graduate, Brady grew up a bleeding orange. Inspired by his grandfather's service as a Marine and excited at the prospect of traveling the world while defending his country, Brady joined the Navy after high school.  He served five years and was deployed twice to the Middle East.
After getting out, Brady completed a transition program in Connecticut during which he heard about the programs offered through Syracuse's Institute for Veterans and Military Families. After doing more research, he decided to pursue his degree at the University.
"As I was making my decision I saw how much Syracuse does for veterans and how focused they are on helping us," says Hallahan. "The application process was amazingly easy and being designed to assist veterans made me feel really wanted here. I still can't believe I am lucky enough to go to SU."
Nick Prietti, Syracuse Area Veteran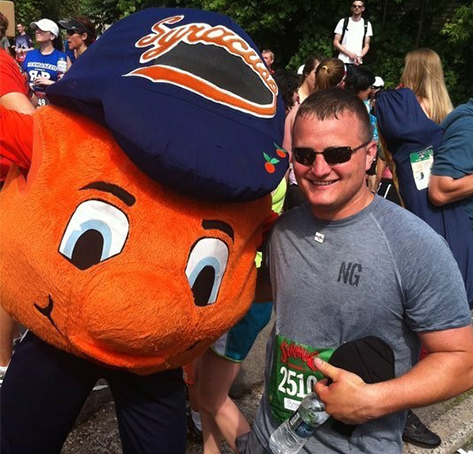 Nick Prietti grew up in Syracuse and enlisted in the U.S. Army after graduating from Corcoran High School. The first in his family to serve, Nick began his military journey through basic training at Fort Sill, Oklahoma. While stationed at Fort Polk, Louisiana, Nick deployed to Iraq twice – both being yearlong deployments. After four years of active-duty service, Nick transitioned to the New York National Guard and pursued a civilian career in his hometown of Syracuse.
During this time, Nick completed his associate's degree from Onondaga Community College just prior to deploying to Afghanistan for over a year in 2008-09. When he returned, Nick received his bachelor's degree at SUNY Delhi and retired from the military in April 2018. He now works as a carrier for the U.S. Postal Service.
Deployments never stopped Nick from being a Syracuse fan. In fact, in 2003 he was in Kuwait and saw Syracuse made the NCAA Final Four tournament; however, he did not find out Syracuse was the champion until he returned from his convoy mission in Iraq a month later. In 2009, he was able to catch the ending of the infamous 6-OT Syracuse game vs. UConn after completing another mission.
"I have always been a Syracuse fan," says Nick. "As a kid, my mom was a dog breeder and ironically a lot of Syracuse basketball players were interested in her dogs. I remember big name players like John Wallace visiting and playing with the dogs so I always felt an even stronger connection to the University. I even went to the Boeheim basketball camp as a kid. Now all these years later, I love sharing my Syracuse pride with my seven-year-old son."
Nick's oldest and youngest siblings both graduated from Syracuse University.