Employment Situation of Veterans
Each month the Bureau of Labor Statistics (BLS) releases their employment and unemployment report. View some key insights from those reports focused on veteran employment.
Diversity, Equity, and Inclusion
Veteran Employment
Military Spouse Employment
Military Families and Community Support
Employment Data Sources
Employment Research Collaborators
Hiring Our Heroes
Wellbeing in the Workplace: Prioritizing Mental Health in corporate America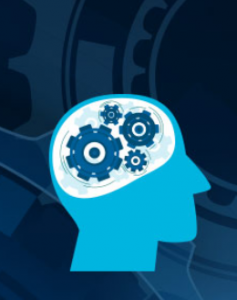 Mental health and wellness are strategic imperatives for American business. Depression, anxiety and feelings of isolation and hopelessness not only plague productivity and work quality, they can have a real impact on employee morale and our sense of shared purpose. Some of our most vulnerable employees are at greater risk of long-term health challenges, self-harm and suicide. By addressing problems and providing support early on, employers have the opportunity to prevent much more serious outcomes in their employees' lives.
Military Spouse Employment Conceptual Framework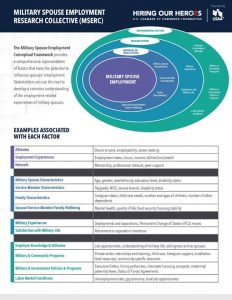 The Military Spouse Employment Conceptual Framework provides a comprehensive representation of factors that have the potential to influence spouses' employment. This is a tool that can be used to develop a common understanding of the employment-related experiences of military spouses by various stakeholders.
CNAS
RAND
SHRM
USAA
JPMC
Bush Center
Stand-To 2021: Advancing Veteran Employment, Education, & Health and Well-being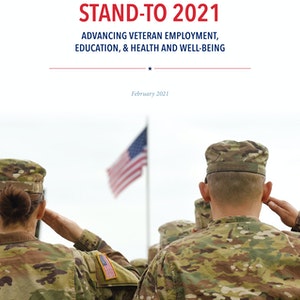 Nearly two decades have passed since Sept. 11, 2001. It is important to mark time and reflect on those events, but we must also take stock. How have those who served since 9/11 fared in this time? As many have made the transition to civilian life, what have we learned about their needs and how to best serve them? What gaps remain and where should we focus our efforts?
DAV
U.S.
Call of Duty Endownment
MFAN & WWP
Blue Star Families
Stay up-to-date on the latest resources from IVMF.