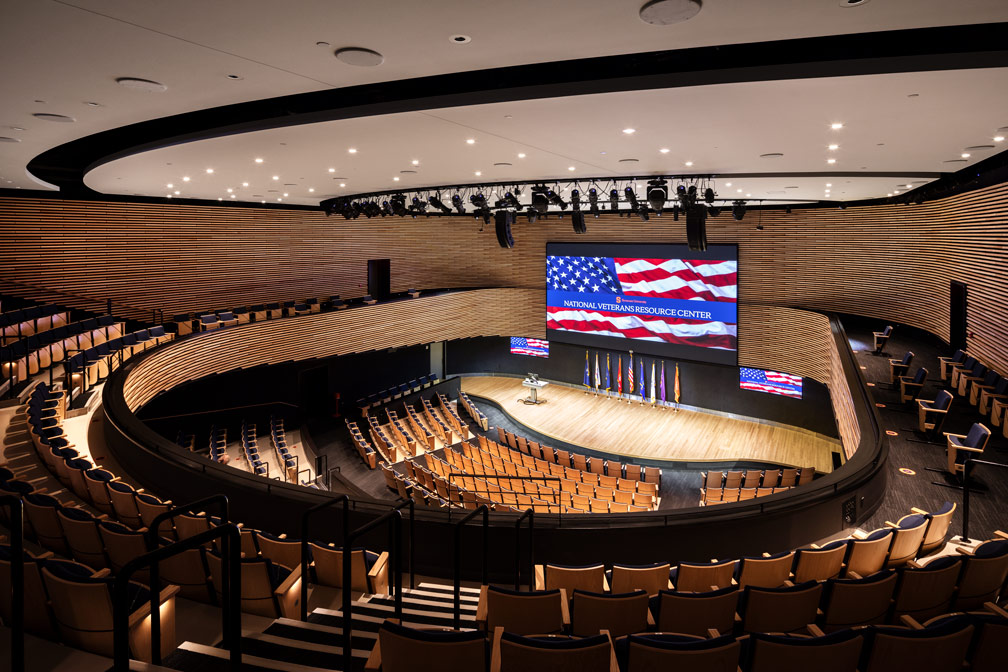 Planning a presentation, speaker series, ceremony, or something similar? Reserve our massive 750-seating auditorium with a 32′ high-definition video wall that allows even those in the far back crystal clear viewing of the stage.
Built for accessibility, the platform can be accessed through flat pathways on either side. There are also subtle doors adjacent to the platform that connect to the greenrooms for speakers so they can come and go as they please.
All audience chairs can be arranged for maximum wheelchair accommodation.
It also comes with a fully equipped A/V broadcasting room that allows for live streaming and recording.
*note – For accessibility reasons, guests may not step up onto the platform, but must access it from the sides.