Our Work
Our research is the backbone of the IVMF—it informs our programs, guides our future direction, and empowers action across the veteran and military family community.
Research and Policy Analysis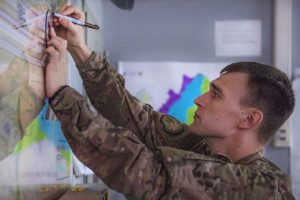 We partner with public, private, and social sector organizations to inform the direction of veteran and military family focused programs and policies.
Learn About Our Research Topics
Measurement and Evaluation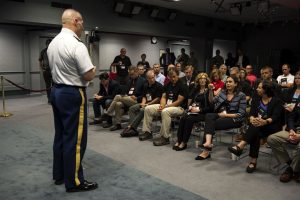 By measuring and evaluating both IVMF-run and partner programs, we build the capacity and increase the quality of programs and services for veterans and military families.
More on Measurement and Evaluation
We are building our data visualization and dashboard-building capabilities, working to expand our catalog of interactive data tools that drive decision-making processes and provide better public access to veteran-related datasets.
Learn More About Data and Tools
In addition to our sponsored and independent research and evaluation projects, we issue periodicals that distill national employment statistics and peer-reviewed academic work. By translating this data and complex analysis into meaningful conclusions to a broad stakeholder audience, we empower higher-impact decision making on policies and programs that affect transitioning service members, veterans, and their families.
Research Brief Reviews
Our Research Brief Reviews bridge theory and practice across multiple disciplines by distilling complex research methods and findings to their practical implications. Released on a semi-monthly basis, briefs cover topics and studies ranging from veteran homelessness and mental health to military skills transfer, educational benefits, and the stress of deployments on families.
Quarterly Employment Briefs
Finding meaningful, long-term civilian employment is a pressing and ongoing issue for veterans and transitioning service members. We release quarterly employment briefs that trace monthly and annual labor statistics trends and employment outcomes for veterans, with special emphasis on differences across key demographic categories.