2016 IVMF Annual Report
In 2016, the IVMF provided programs and services to more than 23,000 service members, veterans, and their families. Since its founding, more than 70,000 have been served. When the IVMF was created in 2007, there were 17 veterans served. Those numbers matter because they speak to our values, and the commitment of our people, our funders, our partners, and our world-class advisory board to take action to advance and positively impact the post-service lives of this nation's veterans and their families.



WHO WE ARE
The IVMF is the first interdisciplinary national institute in higher education focused on the social, economic, education and policy issues impacting veterans and their families post-service. Through our focus on veteran-facing programming, research and policy, employment to include self employment and employer support, and community engagement, the institute provides in-depth analysis of the challenges facing the veteran community, captures best practices and serves as a forum to facilitate new partnerships and strong relationships between the individuals and organization committed to making a difference for veterans and military families
OUR MISSIONS
To inform and advance the social, economic, community, and policy concerns of the nation's veterans and families through the design and delivery of innovative education and vocational programs, the conduct and publication of actionable research and policy analysis, and the advancement of innovative community engagement. Our mission is enacted by world-class talent, informed by research, and accountable to those we serve.

Daniel A. D'Aniello IVMF Co-Chairman Chairman/Co-Founder, The Carlyle Group
Matt Zames IVMF Co-Chairman Chief Operating Officer, JPMorgan Chase & Co.
Brian Iglesias President and CEO, Veterans Expeditionary Media
Bruce E. Mosler Chairman of Global Brokerage, Cushman & Wakefield Inc.
Frank Bisignano Chief Executive Officer, First Data Corporation
Jill W. Chambers Colonel, U.S. Army (Retired) Founder, This Able Vet LLC
Kenneth O. Preston U.S. Army (Retired) Former Sergeant Major of the Army
Linda J. Bilmes Daniel Patrick Moynihan Senior Lecturer in Public Policy, John F. Kennedy School of Government, Harvard Universit
Melvin T. Stith Dean Emeritus, Whitman School of Management, Syracuse University
Richard L. Thompson Senior Counsel, Akin Gump Strauss Hauer & Feld LLP
Richard M. Jones Executive Vice President, General Tax Counsel; Chief Veteran Officer, CBS Corporation
Robert B. Murrett Vice Admiral, U.S. Navy (Retired) Deputy Director, Institute for National Security and Counterterrorism; Professor of Practice, Maxwell School, Syracuse University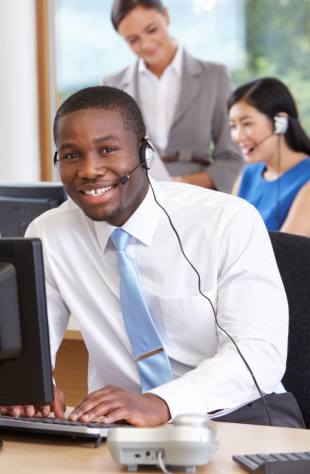 Currently operating on 9 U.S. Military installation communities across the country, the Onward to Opportunity (O2O) Program is a groundbreaking new initiative that introduces in-demand, industry-validated training and curriculum on U.S. Department of Defense (DoD) installations to transitioning service members, all Guard and Reserve, and active-duty spouses who are navigating the transition to civilian employment.
• More than 30 O2O events conducted
• 500+ participants hired • Operating on 9 military installations
• 4 learning pathways established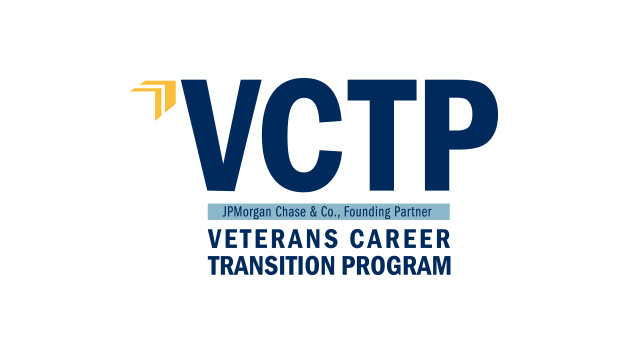 The Veterans Career Transition Program (VCTP) is an advisor-led, online learning program, delivered at no cost to post9/11 veterans, their spouses of active duty military. Supported by a grant from JPMorgan Chase & Co., the VCTP experienced tremendous success in 2016.
• Creation of 4 learning pathways established
• Almost 6,500 participants to date
• 300 employer partners through Hire Heroes USA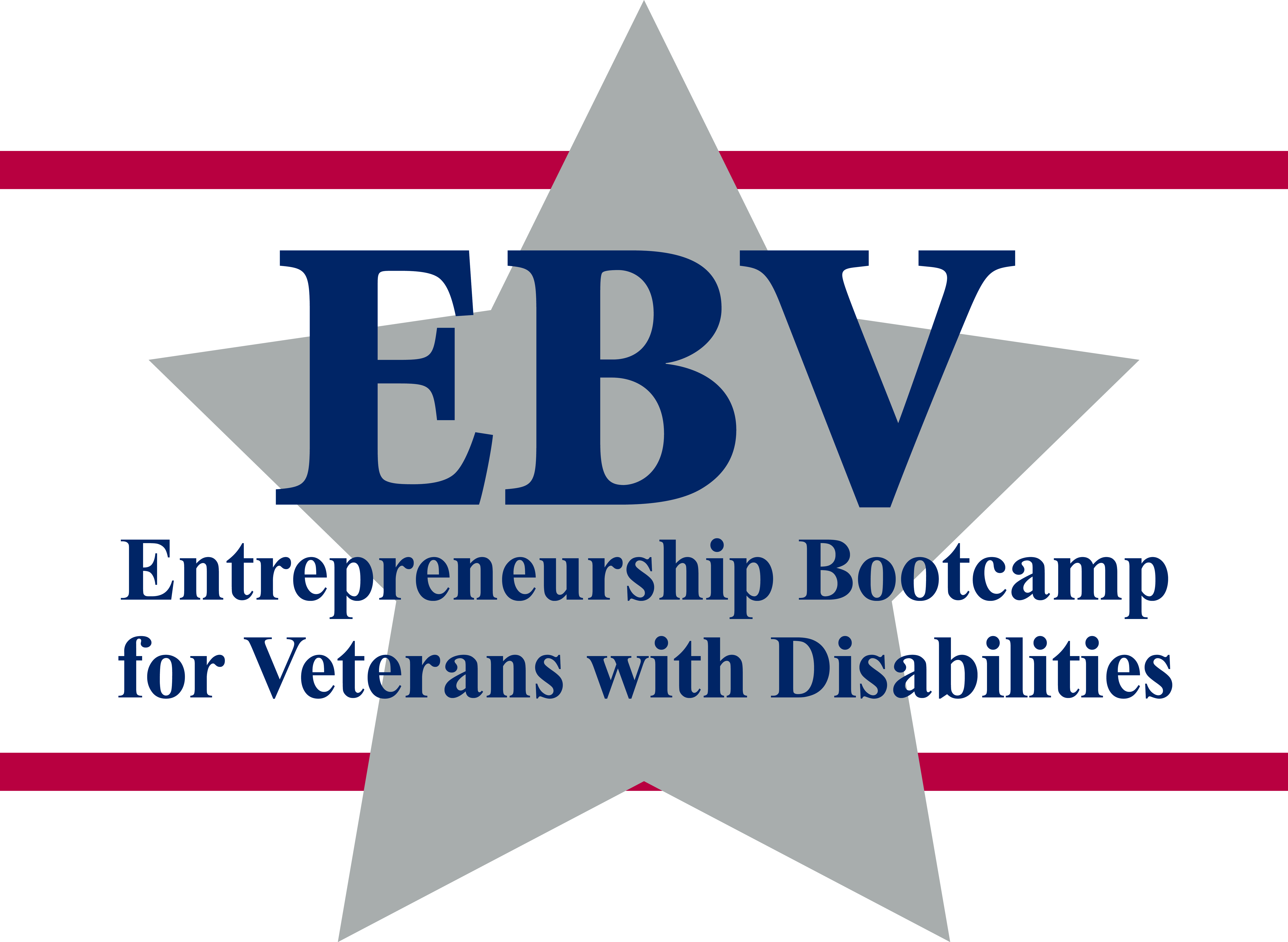 The Entrepreneurship Bootcamp for Veterans with Disabilities (EBV) offers cutting-edge entrepreneurship and small business management training to post9/11 veterans with service-connected disabilities and who possess a passion for entrepreneurship. Assistance from the U.S. Small Business Administration (SBA), corporate partners and donors allows post-9/11 veterans and transitioning service members with service-connected disabilities to attend the program cost-free.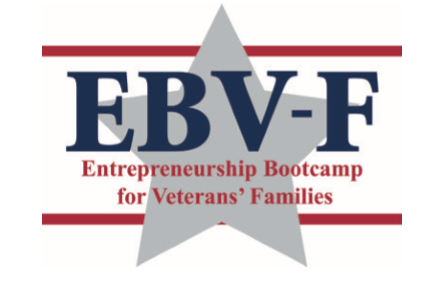 Provides a vocational and economic path forward for military spouses and family members or surviving spouse of a military member who gave his or her life in service to our country.
EBV 2016 statistics:
• 10th program of Syracuse's EBV program at the Whitman School of Management
• Almost 200 trained in 2016
• More than 1,300 trained since 2007 inception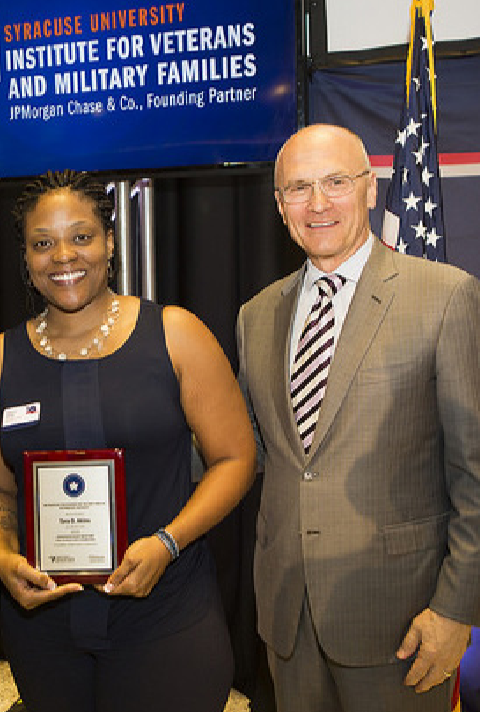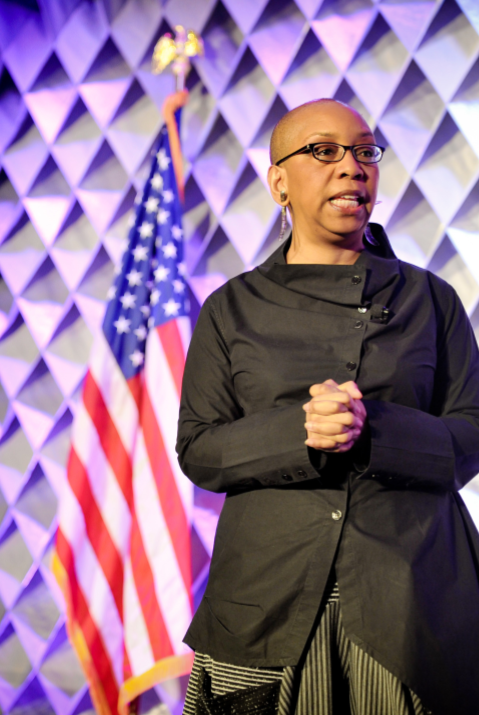 V-Wise is a premier entrepreneurship educational program offered in cooperation with the U.S. Small Business Administration (SBA) to female veterans of all service eras and branches, as well as military spouses, with an interest in either starting a new small business or growing an existing one. In 2016 programs were held in Charlotte, NC and San Antonio, TX. V-WISE 2016 statistics:
• 465 trained in 2016
• Over 2,200 trained since inception
• 65% of graduates have launched a new venture or report a positive impact related to growing an existing venture

Ignite is a day-long entrepreneurship training event for aspiring women veteran and military spouse/partner entrepreneurs to expose them to a robust team of nationally-acclaimed speakers, expert instructors, and military friendly business resource providers. The inaugural event was held in Savannah, GA with 100 veterans and military spouses in attendance.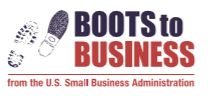 Boots to Business (B2B) is a two-step entrepreneurial education program offered by the IVMF on installations around the world in cooperation with the U.S. Small Business Administration (SBA) as a training track within the Department of Defense's Transition Assistance Program (TAP). Boots to Business 2016 statistics:
• Almost 13,000 trained in 2016
• Over 50,000 trained since inception

Modeled after the B2B program, Reboot provides veterans and spouses of all eras with the fundamentals of business ownership in communities across the country. Reboot 2016 statistics:
• More than 186 training sessions conducted worldwide
• +2,000 participants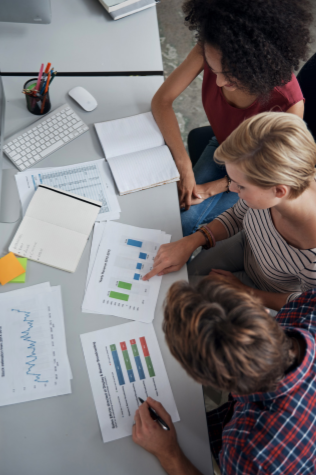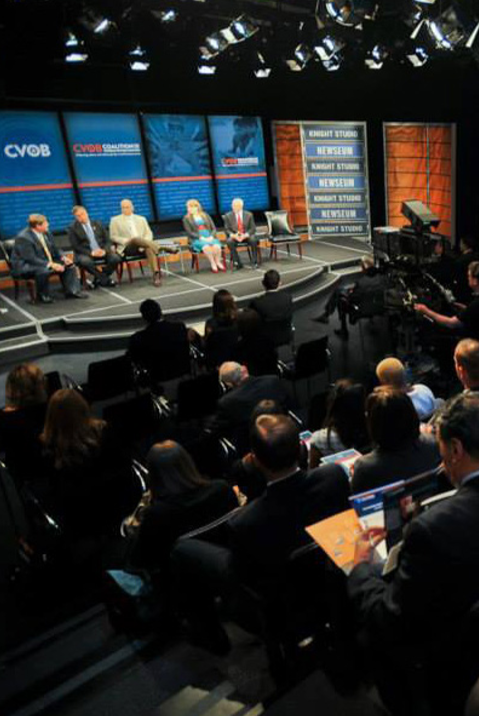 CVOB provides economic opportunity to veterans, their families and the communities in which they live by offering leadership and a national platform to support military spouse and veteranowned businesses, entrepreneurs, and suppliers. CVOB 2016 statistics:
• 14 corporate partners
• 260 members (veteran or spouseowned businesses)
• 12 entrepreneurship conferences
• Partner meetings in June and October

This premier center of research, trusted thought leadership and innovative programming was created by the IVMF and partner, First Data, to advance opportunities for transitioning service members, veterans, and their families in their pursuit of business ownership in America. Launched in March, 2016 the CoE created a repository of more than 14,000 resources available to veterans seeking to begin or grow their business as well as researchers, policymakers, and public and private companies interested in veteran business ownership.
AmericaServes
Working in communities to develop coordinated networks of care and services for veterans and their families, AmericaServes leverages local leadership in deploying first of its kind collective impact model.
AmericaServes 2016 stats:
7 communities across the country
Newest launch in November 2016 called NCServes
Almost 7,000 requests for assistance in 2016
Program expanding with $5 million grant from the Walmart Foundation for targeted communities
288 network providers
4,731 total individuals reached
AmericaServes Priorities:
Addressing most compelling needs
Access and navigation
Meeting communities where they are
Partner with local leadership
Build provider network
Launch of MC 101: Military Culture

84% of veterans say that Americans don't understand them.
71% of Americans say they have little to no understanding of veterans.
Provides individuals working with veterans and military families exposure to a comprehensive overview of U.S. military culture, core values, organizational structure, and history. MC101 addresses a growing national need and perception among veterans that community providers need greater understanding of the nuances of military culture.
In partnership with PsychArmor November 2016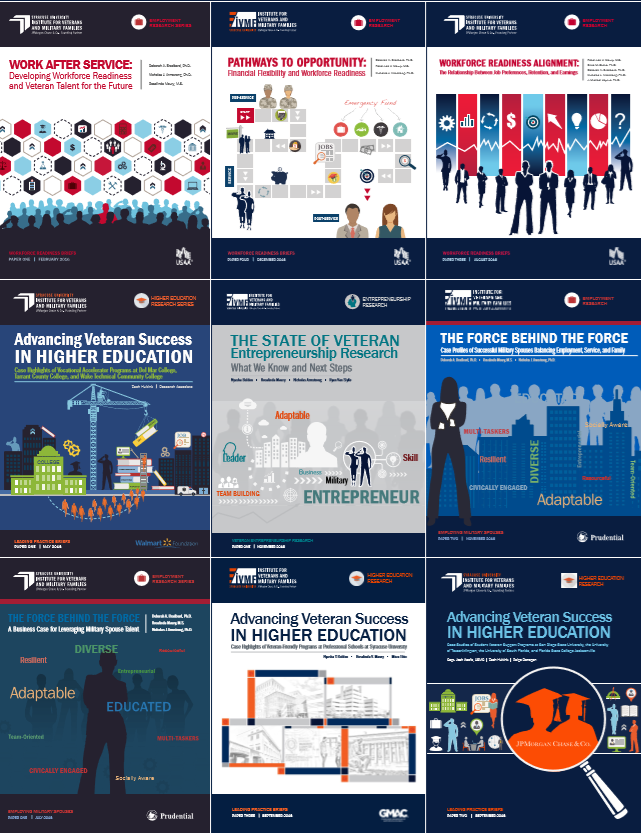 The IVMF conducts original, actionoriented research, policy analysis, and program evaluation support to inform the national dialogue surrounding veterans' issues and policies. These are essential to fulfill the IVMF vision of being a trusted, world-class institute devoted to improving life outcomes for veterans and their families. In 2016, the IVMF released 65 new research products including:
• The AmericaServes Transparency Report in an effort to capture the network's growth and successes over the past few years.
• Employment-focused research series including the short papers, Workforce Readiness and The Force Behind the Force, in collaboration with the USAA and Prudential.
• The report titled Missing Perspectives, with support from Google, that outlines first-hand accounts of veterans' own perspectives related to their in- and post-service experiences and has been expanded with additional research briefs on advancing veteran success in higher education.
• A new research series highlighted in the inaugural case illustration of Team Red, White & Blue, to promote greater learning, transparency, informed giving, and collective impact in the delivery of human services directed at veterans and military families .
• The Blue Star Families Annual Military Family Lifestyle Survey that examines key trends and explores the issues that face those who serve in the military and their families, produced in collaboration with the IVMF
Syracuse University Office of Veteran and Military Affairs
Syracuse University has an historical commitment to veterans and their families since World War II when then-Chancellor Tolley opened the University's campus to those returning home from the war. This move doubled the campus enrollment and skyrocketed the school to national status. Today, working closely with the IVMF, the Office of Veteran and Military Affairs (OVMA) is continuing the commitment to be the "best place for veterans" as Chancellor Syverud stated in 2014. The OVMA serves as the University's single entry point for all veteran and military-related programs and initiatives. It assists military-connected students as well as veteran employees of Syracuse University. OVMA 2016 statistics:
• Ranked #1 Private School for Veterans and #3 Overall Best for Veterans by the 2017 Military Times
• In 2016, the Veteran Legacy Fund was established to provide support for students through scholarship, projects and special programming.
The IVMF relies on private grants, gifts, and philanthropy to support its core operations and programming. The Institute's financial model is designed around a diversified portfolio of funding sources, and is well-positioned to enable continued growth and long-term sustainability. On behalf of all who we serve, we thank you for your continued support and confidence in our ongoing effort to serve our nation's Veterans and their families.
$13.4 million 2016 new revenue
87% of Funding Supports Programs
Breakdown of Support
46% Philanthropy
34% Foundation
14% Government
6% Corporation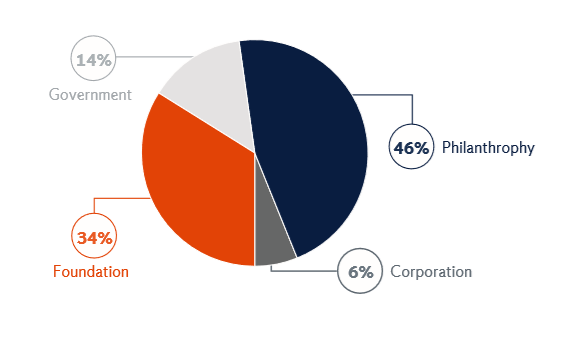 The National Veterans Resource Complex
The National Veterans Resource Center (NVRC) at Syracuse University, when completed, will be a first-of-its-kind facility in the U.S.—the leading model of academic, government and community collaboration serving as the nation's hub for research, programs and community impact for our country's veterans and military-connected families. Building upon New York State's commitment to veterans and their families, the NVRC will be a $62.5M, 115,000 square foot facility serving as a national, regional and local convening hub and conference center, the headquarters of not only the IVMF and OVMA but the ROTC, Veterans Business Outreach Center and a workforce and vocational skills training center. Opening 2020!