Implementation Assessment of Executive Order 13518 – The Veterans Employment Initiative
Implementation Assessment of Executive Order 13518 – The Veterans Employment Initiative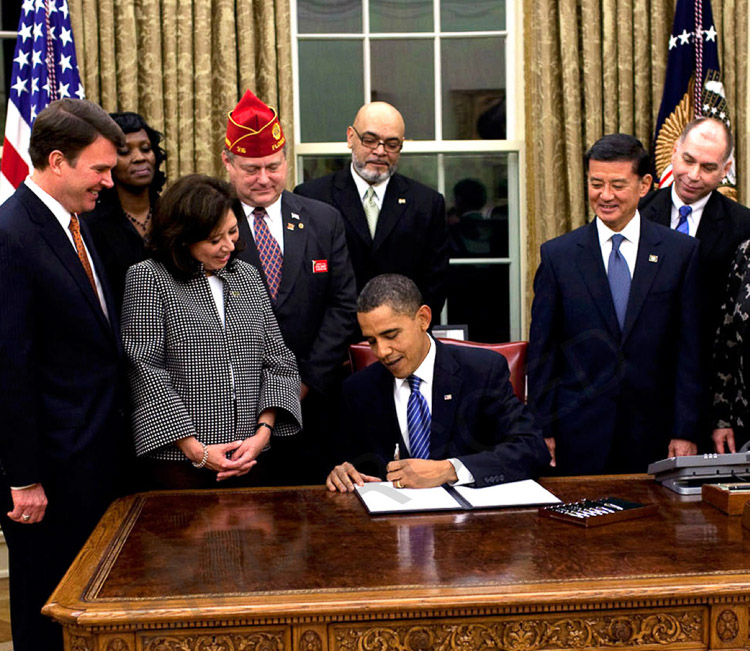 In collaboration with the U.S. Office of Personnel Management, the IVMF led an independent assessment of the federal government's implementation of Executive Order 13518. Signed in November 2009 by President Barack Obama, the order created a Veterans Employment Initiative (VEI) intended to enhance recruiting, hiring, and retention of veterans in the federal civil service.
The U.S. Office of Personnel Management (OPM) enlisted the expertise of the Institute for Veterans and Military Families (IVMF) at Syracuse University to understand how the federal government has implemented the VEI since its inception in 2009. This report is an in-depth, extensive study of that initiative. This report documents the results of an independent study to assess the policy implementation of the Veterans Employment Initiative (VEI).
The study considers the initiative's efficacy and impact; identifies successful practices, implementation strategies, opportunities for improvement; and offers recommendations to senior policymakers and agency leaders on how best to ensure future success.
Research Questions
How has the Council on Veterans Employment and its participating federal agencies implemented EO13518 since its inception?
What are the key lessons learned from the Veterans Employment Initiative (VEI)?
What can the next administration do to improve, sustain, or further institutionalize the intent of VEI across the federal government?
Key Findings
Since the VEI's introduction, the number of veterans working in the Federal Government has increased by over 100,000.
Veterans now make up over 600,000 of roughly 2 million federal employees.
However, performance employing veterans has been more scattered across individual federal agencies.
Since the start of the VEI, some agencies have nearly doubled their veteran hiring, while for others veteran hiring has declined.
Job retention must receive more focus in future policy and actions to further advance veteran employment in the Federal Government. Veterans still find it difficult to understand the Federal Government hiring process, and federal human resources (HR) professionals and hiring managers still have challenges matching veterans with available jobs that match their skills and career aspirations.
Federal agencies need more resources and better training on the rules for hiring veterans to be successful.
Individual Chapters
The IVMF has prepared chapters from the full report to be distributed separately, each with a preface.
Chapter 1 – Introduction
Chapter Forthcoming: February 2018
Chapter 2 – Federal Policy and Practice in Veteran Hiring
Chapter Forthcoming: February 2018
Chapter 3 – The Veterans Employment Initiative—Formation, Development,and Outcomes
Chapter Forthcoming: February 2018
Chapter 4 – Implementation Assessment of the Veterans Employment Initiative
Chapter Forthcoming: February 2018
Chapter 5 – Conclusion and Recommendations
Chapter Forthcoming: February 2018