Spotlight on Government Partners
Spotlight on Government Partners
How Government Partners Make an Impact at IVMF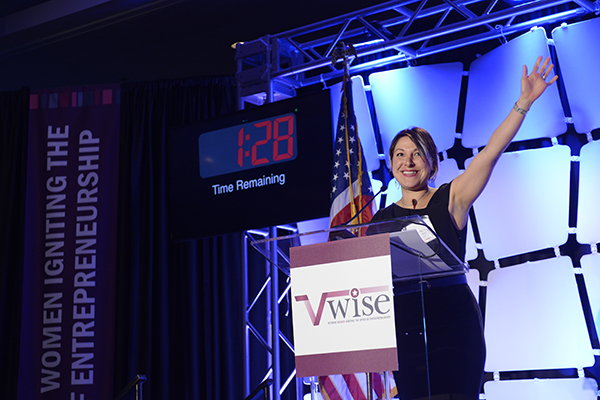 In partnership with the U.S. Small Business Administration (SBA), the IVMF operates and delivers several entrepreneurship education and training programs – Boots to Business, Boots to Business Reboot, Entrepreneurship Bootcamp for Veterans with Disabilities (EBV), Entrepreneurship Bootcamp for Veterans Families (EBV-F) and Veteran Women Igniting the Spirit of Entrepreneurship (V-WISE). Assistance from the SBA allows veterans, transitioning service members and military families to attend these programs cost-free. According to the SBA Office of Veterans Business Development (OVBD) investing in veterans and military families – those who have the skills and commitment needed to succeed as small business owners – is a great way to incubate new small businesses: the pillars of job creation and our economy.
Kristina Guerrero, a 2012 V-WISE San Diego graduate, is one example of a veteran turned entrepreneur thanks to IVMF, V-WISE and the SBA.
"After serving in the military for eleven years, one would assume that I'd have a knack for teamwork, but when I embarked on my entrepreneurial path, I believed I could do it alone. Walking into V-WISE San Diego, I realized that couldn't be further from the truth. The energy at the conference was palpable! I realized I needed more wonderful, like-minded women in my life, including a team of sisters to support the needs of my soul as I took baby steps toward becoming a full-time entrepreneur."
Following V-WISE in 2012, Guerrero would go on to win 1st place in the 2014 Citi Salutes: Realizing Your Dream Business Plan Competition, and appear on ABC's Shark Tank in 2015, where she secured a business deal with shark Daymond John for her company – TurboPUP.