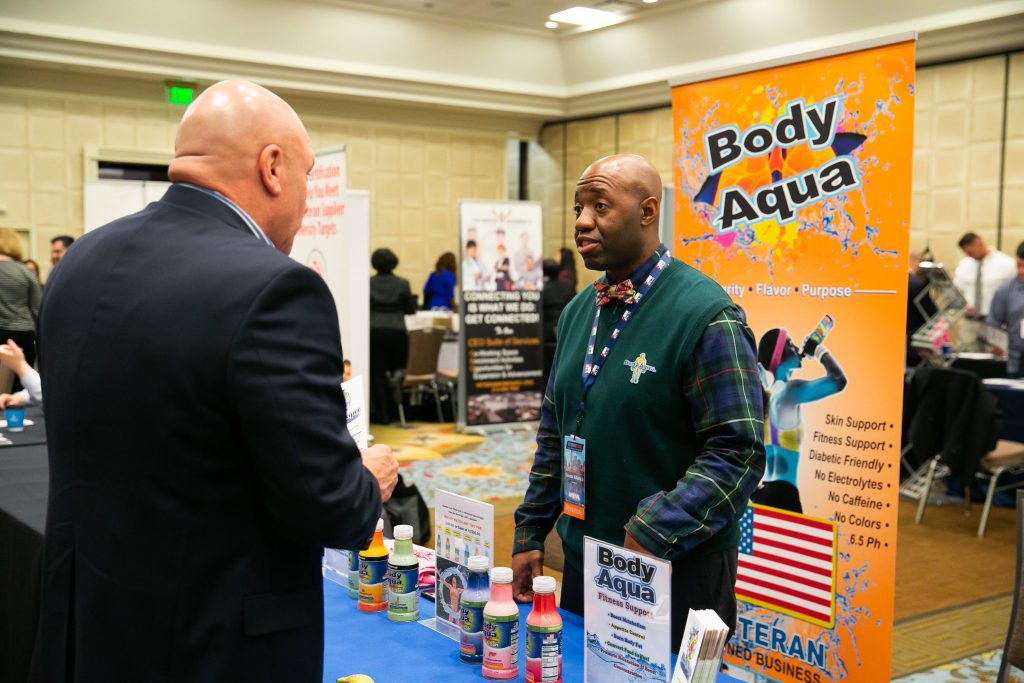 After successful completion of Veteran EDGE training from the IVMF, Body Aqua will launch on Walmart shelves this November, thanks to the hard work of IVMF grad, Army veteran and business owner Sherman Williams. Through connections he made at EDGE, Sherman attended the Walmart Open Call to make his business pitch and received the official "Yes" from Walmart to do business with them.
Sherman served almost 25 years in the U.S. Army. It was during a 15-month deployment when he realized the conditions were detrimental to his health. Sherman and his fellow soldiers would work 12-18-hour days, every day of the week, with varying temperature changes from intense heat to below freezing at night. The constant training to be prepared for any danger that came their way was when Sherman realized the caffeinated products given to them were actually detrimental to them. So he created Body Aqua – "the beverage with a purpose" – which, according to his website, has no caffeine, no artificial color, no erythritol, no sodium, no potassium, and provides a natural energy boost among other benefits.
Sherman is a graduate of IVMF's Entrepreneurship Bootcamp for Veterans at Florida State University and IVMF's Veteran EDGE training program. He recently acquired a partnership with NASCAR Xfinity Series driver Colin Garrett and the Sam Hunt Racing No. 26 Toyota team as endorsers of his healthy product.