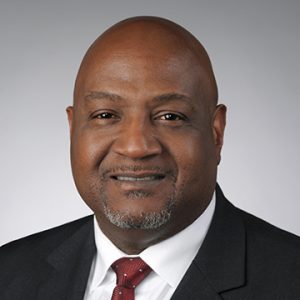 By Ken Mayes, Onward to Opportunity Program Manager at Fort Bragg & IVMF DEI Work Group Co-Chair
In 1926, African American History Week was authorized by Executive Order 11478. Harvard-trained historian Carter G. Woodson announced, "Negro History Week," a celebration of Black Americans' contributions to American society. Fifty years later, President Gerald Ford recognized Black History Month during the United States Bicentennial Celebration (1976) and urged Americans to seize the opportunity to honor the too-often neglected accomplishments of Black Americans in every area of endeavor throughout history.(4)
As we approach the 2021 recognition of this esteemed celebration, America finds itself immersed in racial tensions at a level that has not been witnessed since the civil rights movement's pinnacle.
The summer of 2020 produced a 911 call amid the death of George Floyd, a black man who died while in law enforcement officers' custody. The death of Floyd and other people of color at the hands of law enforcement officers sparked a worldwide Black Lives Matter (BLM) movement, a movement that triggered Diversity, Equity, and Inclusion (DEI) initiatives around the world. Consequently, business owners have taken a stand in support of DEI by denouncing any behavior that is not consistent with the fair and equal treatment of others and contradict an organizations corporate value. This heightened level of corporate social responsibility serves as a model that helps a company be socially accountable to itself, its stakeholders, and the public.
A survey conducted by Hone Diversity Consultants in 2020 revealed exponential growth in DEI programs by at least 60% in response to the BLM movement.  In August of 2020, the Institute for Veterans and Military Families (IVMF) DEI Working Group was introduced to the Institute as part of the IVMF's strategic plan to educate and advocate for under-represented segments of our workforce.
The IVMF values diversity, inclusion, belonging, and equity in our teams, and embrace this vision as we continue to serve those who have served in the U.S. military and their families. This is especially important for IVMF as the military community is one of the most diverse communities in the country, and it is our inalienable responsibility to provide a respectful, equitable, and inclusive level of service.
As we look forward to the 2021 celebration of Black History Month, let us take a moment to celebrate the contributions that Blacks and African Americans have made to our society, our corporations, our government, and our lives. The 116th Congress began with the highest number ever (57 African American members) ; Victor Glover was first Black astronaut to arrive at Space Station in November 2020 and spend more than six months in orbit; Bianca Smith – first Black woman on record to coach a professional baseball team; Noah Harris – first Black student body President at Harvard University; and former California Senator, Kamala Harris, elected as first woman and first person of color elected as Vice President of the United States.(6)
"Together, We Value Inclusion Belonging and Equity!" This is a phrase that is synonymous with IVMF's DEI Working Group. As you continue to do your great work, please be mindful that these words are more than just a slogan — they represent a mindset embodied in a vision that is a catalyst to a call to action.
"The time is always right to do the right thing."
― Martin Luther King, Jr.