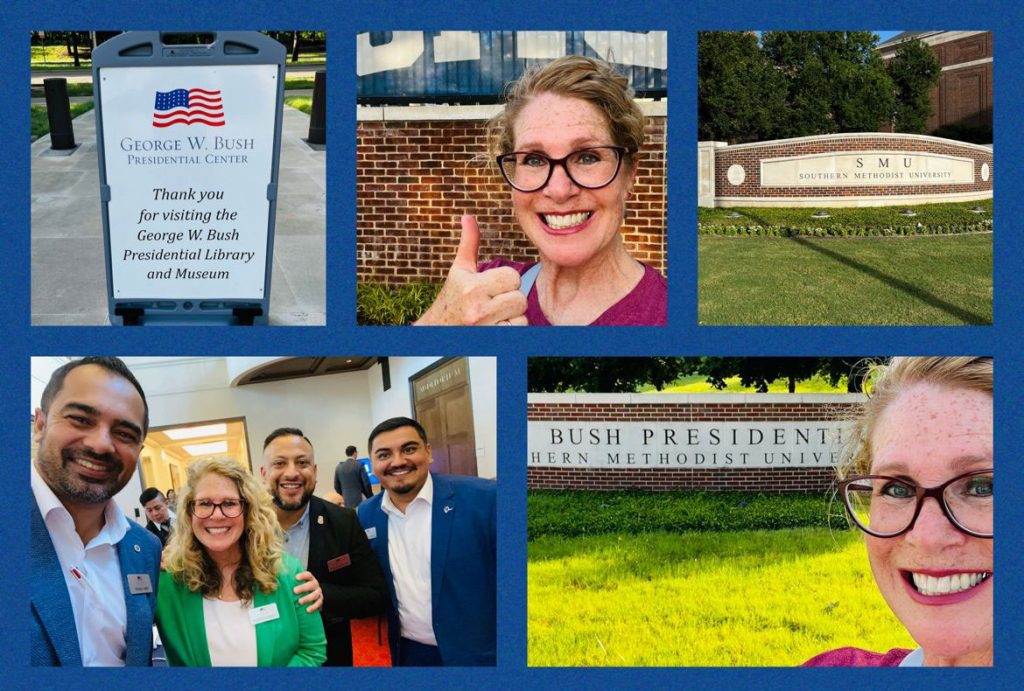 The George W. Bush Stand-To Veteran Leadership Program is a first-of-its-kind initiative that allows participants to interact with a variety of nationally recognized and prominent professionals, educators, and specialists in Veteran transition and leadership development and implementation. Alongside other scholars, Kathryn Warren, Onward to Opportunity (O2O) Program Manager for Syracuse University's D'Aniello Institute for Veterans and Military Families (IVMF), will be able to expand her skill sets, expertise, and influence across the country as a result of her work.
The 2022 class was chosen after a rigorous process. Candidates were assessed by their application submission, recommendations, and essays. After review, select candidates were invited to participate in final interviews.
As a 26-year veteran and a manager of a veteran-serving initiative, Warren earned the right to become a participant. She served as a defense financial manager in the US Marine Corps for 26 years and performed several assignments, including a deployment to Iraq. Warren was awarded the Meritorious Service Medal, the Marine Corps Commendation Medal, and the Navy and Marine Corps Achievement Medal after achieving the rank of Chief Warrant Officer.
"I am proud to represent the IVMF as part of the Bush Center's #StandTo Veteran Leadership Program Class of 2022," Warren said. "I had the privilege this past week to join a group of rising leaders-both veterans and non-veterans-from a wide range of sectors who have the desire and passion to improve veteran outcomes.  I am incredibly honored and humbled to be sharing this space with these professionals and look forward to learning from them and implementing what we learn to improve veteran outcomes across the U.S. as well as bringing what I learn back to the IVMF and O2O to continue to make Syracuse University the best place for Veterans".
The Stand-To Veteran Leadership Initiative builds on the Bush Institute's extensive body of work on veteran transition issues, and each participant joins the program with a personal leadership project, which allows them to implement what they learn in the program in service of improving veteran outcomes across the United States.