The Institute for Veterans and Military Families (IVMF) at Syracuse University hosted a panel discussion of how veterans entering the film and TV industry help bridge the military-civilian gap in society. The Feb. 9 panel of prominent actors, executive producers and industry executives was held at Paramount Studios and attended by hundreds of veterans who are both in and entering the film industry.
The military-civilian divide is well documented, as 84% of post-9/11 veterans believe that the American public has no understanding of the challenges facing this generation of veterans and military families.  In fact, less than one-half of 1 percent of Americans volunteered for military service over the past 15 years.
This is the backdrop as the 2.8 million men and women who have served in uniform since 2001 are making the transition from military to civilian life. The extent to which we are successful in bridging the divide depends on the understanding that exists between those who have served, and those who have not. This will have powerful implications for the post-military life for this generation of veterans.
To that end, more than almost any other story-telling medium, the television and film industry can play a powerful and enduring role in shaping the cultural narrative that will come to define this group of veterans.
To cultivate a candid and ongoing discussion among stakeholders in the television and film industry related to bridging the military-civilian divide, the Institute for Veterans and Military Families (IVMF) at Syracuse University hosted a panel of industry executives and Iraq War veterans at Paramount Studios Feb. 9. Panelists included:
J.R. Martinez, Actor, EBV Grad & Post-9/11 veteran
Contessa Brewer (moderator), Syracuse University alum, NBC reporter and former MSNBC Anchor
Scott Williams, Executive Producer, NCIS
David Gale, CEO of We Are The Mighty and former President of MTV Films
This moderated discussion focused on the role of the television and film industry in "telling the stories" of the generation of veterans and military families who sacrificed during the wars in Iraq and Afghanistan.
# # #
Contact:
Ronnie Burnett, PR Director
773-807-2830 ronnie.burnett@marchcorp.com
About the Institute for Veterans and Military Families at Syracuse University
The Institute for Veterans and Military Families (IVMF) is the first interdisciplinary national institute in higher education focused on the social, economic, education and policy issues impacting veterans and their families post-service. The Institute is supported by a world-class advisory board and public and private partners committed to advancing the post-service lives of America's service members, veterans and their families. The Institute for Veterans and Military Families and its professional staff deliver leading programs in career, vocational and entrepreneurship education and training. The Institute also conducts actionable research, policy analysis and program evaluations, coordinates comprehensive collective impact strategies, and works with communities and non-profits to enhance service delivery for veterans and their families. For more information, visit IVMF and follow the IVMF on Facebook, Twitter and Instagram.
Bios on Panelists: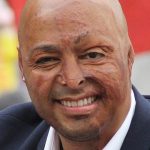 J.R. Martinez, Actor, Wounded Warrior & Post 9/11 veteran
J.R. Martinez is an actor, best-selling author, motivational speaker, advocate, and wounded U.S. Army veteran. He is many things. But perhaps most significantly, he is an inspiration.
J.R.'s career path has been incredible, and perhaps even a bit improbable. Once a high school football player from a small town in Georgia, the only son of a single working mother who emigrated from El Salvador, J.R.'s trajectory is nothing if not surprising. Even to him.
Jose Rene Martinez was born June 14, 1983 in Shreveport, Louisiana to Maria Zavala. His two sisters, Consuelo and Anabel, were raised in El Salvador with his mother's family.  He never met Anabel, who died as a young child.  At nine years old, J.R. moved with his mother to Hope, Arkansas, where he lived until he was 18. He then moved to Dalton, Georgia, a place he proudly calls his hometown. J.R. always loved playing football and had aspirations of making it to the NFL.
After high school, he joined the army. J.R. was proud to serve, as a way to give something back to a country that had already given so much to him and to his family. In September of 2002, J.R. underwent Basic and Advanced Training at Fort Benning, Georgia, where he gained skills as an 11-B Infantryman. After reporting to Fort Campbell, Kentucky, in January of 2003, he was assigned to the 2nd Battalion, 502nd Infantry Regiment of the 101st Airborne Division.
In March of 2003, J.R. was deployed to Iraq. On April 5, he was driving a humvee in Karbala when his front left tire hit a roadside bomb. The three other soldiers were ejected from the burning vehicle, but J.R. was trapped inside. He suffered smoke inhalation and severe burns to 34 percent of his body. J.R. claims that while he was fighting for his life and awaiting medical help, his sister, Anabel, appeared to him giving him the strength to live.
J.R. was immediately evacuated to a local medic station in Iraq and then on to Landstuhl, Germany, for immediate care. He spent 34 months in recovery at Brooke Army Medical Center (BAMC/SAMC) in San Antonio, Texas. He has undergone 34 different surgeries, including skin grafts and cosmetic surgery in the eleven years since his injury.
During his recovery, a nurse asked him to speak to a burn patient, who had just seen his body for the first time and had become withdrawn. After a brief visit, J.R. realized he had a positive impact on this patient and decided to use his own experiences to help others. He continued to visit patients every day sharing his story and listening to theirs. He learned that inspiration is often a two-way street.
Martinez has since become a highly sought-after motivational speaker. He travels the world spreading his message of resilience and optimism. He devotes himself to showing others the true value of making the most of every situation.
He has spoken to troops at various bases around the world, as well as to such groups as the Clinton Global Initiative, the Red Cross, and dozens of universities, non-profits, and Fortune 500 companies. His story is unique, but his message is universal: your path in life is decided by your own ability to Adapt & Overcome℠.
However, many also know J.R. as "Brot Monroe," a combat veteran who was injured in Iraq and returned home to face the new challenges of reintegrating to civilian life, on the Emmy Award winning daytime drama All My Children.
In 2008, J.R.'s friend noticed an open casting call from All My Children looking for a veteran to join their famed cast. That friend encouraged J.R. to try out. After several meetings with producers he was cast and an actor was born. Due to his runaway popularity, what began as a three month story arc for his character developed into a three year role.
After All My Children ran its final season, J.R. went on to surprise and inspire a nation on ABC's Dancing with the Stars. Along with partner Karina Smirnoff, J.R. won the coveted mirror ball trophy, and they were named season 13 champions.
J.R. can currently be seen costarring on the syndicated action series, SAF3 (CW Network), as a Los Angeles County firefighter, paramedic, and veteran USAF pararescue jumper "Alfonso Rivera." He also guest starred in the season 6 finale of Army Wives.
J.R has been featured on many shows, such as The Oprah Winfrey Show, 60 Minutes, Ellen, The View, The Tonight Show, Good Morning America, CBS Nightly News, CNN, Fox, HLN, and Univision. He narrated the CNN documentary series In America: Vets Wanted in 2013, and he was a guest host on The View. He was also the host of the J.R. Martinez Show on KFI AM 640 in Los Angeles, one of the most popular talk radio stations in the country.
He has also been featured in the Los Angeles Times, the Washington Post, the New York Times, US Veterans Magazine, and was featured on the cover of People Magazine, in their annual Sexiest Man Alive issue, and was named one of their Most Intriguing People of 2011.
Martinez is the author of the New York Times best-selling book Full of Heart: My Story of Survival, Strength, and Spirit," a memoir about how he was able to take his own personal tragedy, and turn it into an inspiration for others.
Dedicating his time to nonprofits is something J.R. is very passionate about. He serves as a spokesperson for Operation Finally Home, as well as for the Phoenix Society for Burn Survivors, Glasswing International, Free the Children, the Viscardi Center, and Iraq and Afghanistan Veterans of America (IAVA).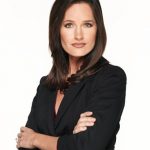 Contessa Brewer (moderator), SU Alum, NBC reporter & former MSNBC Anchor
A National Emmy-Award winning journalist, Contessa is a widely-recognized anchor, host and correspondent. She's known for her marathon on-air coverage of breaking news and big political stories. With a refreshingly authentic, accessible and approachable on-air style, Contessa is equally comfortable with humorous feature and lifestyle segments and serious, ground-breaking interviews.
You can see Contessa every weekend as the host of MSNBC's prime-time series "Caught on Camera," anchoring on CBS News' 24-hour digital network, CBSN, and contributing reports to a variety of programs for CBS News.
Contessa is a highly sought-after speaker, panel moderator and emcee. She delivers motivational keynote addresses to standing ovations and is well-regarded for her ability to manage diverse panelists and facilitate compelling conversations.
Contessa is a Remembrance Scholar and magna cum laude graduate of Syracuse University's S.I. Newhouse School of Public Communication and Honors Program.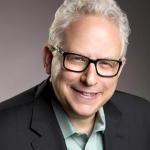 Scott Williams, Executive Producer, NCIS
Scott A. Williams is an American television writer and producer. He has worked on the NBC crime dramas Brooklyn South and Third Watch. He worked as a co-executive producer and writer for the Fox procedural Bones from 2006 to 2009. He was nominated for an Edgar Award for his work on the series Brooklyn South. He is now a writer and executive producer on NCIS.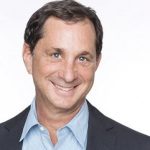 David Gale, CEO and Co-Founder of We Are The Mighty (WATM)
David is an accomplished media executive whose creativity and business acumen forged over 30 years has made him an industry leader.
As CEO of We Are The Mighty, a media brand for the military-veteran community, David and his team have fostered a strong connection with the veteran creative community through storytelling, employment and mentoring.  WATM is central to veterans seeking careers in film, TV and media as well as a trusted gateway for clients and partners who want to connect creatively and authentically with America's 133 million service members, veterans and military families.  While at the helm of various top production companies, including running divisions at MTV Networks, David produced 27 films and earned dozens of awards and nominations including Oscars, Independent Spirit and Golden Globes. He is recognized for launching the careers of some of Hollywood's best-known talent, consistently producing memorable and profitable entertainment, and being an innovator where technology and media intersect.