The VetSmallBiz Growth Challenge is a unique business competition for veterans and military spouses sponsored by the Institute for Veterans and Military Families. Contest prizes total $100,000. Winners will be announced on Friday, March 3, 2017.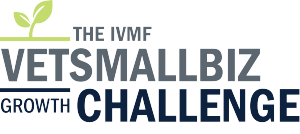 ATLANTA, Ga. – (Mar. 1, 2017) – Ten finalists for the VetSmallBiz Growth Challenge convene in Atlanta beginning today for the final leg of the competition sponsored by the Institute for Veterans and Military Families (IVMF) at Syracuse University. The competition is for military veteran business owners and offers a total of $100,000 in rewards and business coaching and mentorship. The first-place prize is $50,000. Second and third place winners will be awarded $25,000 and $10,000, respectively with all three winners also receiving three months of individual business coaching. The competition is made available through the generous support of The Marcus Foundation.
Developed around coaching, collaboration and experiential learning, the VetSmallBiz Growth Challenge exposed competitors to elite growth coaching. They were paired with elite coaches from top entrepreneurship organizations including Seedspot, BunkerLabs and Patriot Bootcamp for online group coaching prior to the contest finale. Contestants will gather in Atlanta, GA on Thursday, March 2 for a reception with Fortune 500 executives hosted by First Data and Friday, March 3, for a final chance to pitch their concepts to a distinguished panel of judges during a day-long session on veteran entrepreneurship at the Georgia Aquarium. Forty local veteran-owned businesses will also be in attendance for a day of business growth training with close to 20 leading entrepreneurs and business leaders.
Contestants represent a diverse array of businesses from across the country ranging from a yoga business targeting PTSD and other trauma survivors, to a clothing company that designs tactical apparel for women serving in combat, and a healthcare technology company:
Distel Wolfe Experiential Design
Jill Wolfe
Grand Rapids, MI
Elemental Weight Loss Clinic
Megan R. Williams Khmelev
San Antonio, TX
FEMTAC
Leah Olszewski
Fort Walton Beach, FL
Icebox Cryotherapy
Ethan Whitfield
Atlanta, GA
Military Express LLC
Ken Kelso
Mandeville, LA
NuPhase Solutions 
Phil Keil
Fayetteville, Arkansas
Off Duty Blue
Jim Raschella
Syracuse, NY
Reflections of Service LLC
Lawrence Richards
Oak Harbor, WA
Tinole
Stephen Woll
Norfolk, VA
Yoga 4 Change
Kathryn Thomas
Atlantic Beach, FL
The judging panel features a noted group of executives and entrepreneurs from across the business sector, including: Michael Hare, President, Business Systems Georgia/Alabama, Sharp Electronics; Noreen Hansen, Managing Director, Accenture; Michael Heekin, Co-Founder, WebMD; and Tom Hiebert, Senior Director, Veterans Initiatives, ADP.
"This competition is a tremendous opportunity for the IVMF, with support from The Marcus Foundation, to identify promising veteran businesses," said Meghan Florkowski, a U.S. Army veteran and IVMF Director of Entrepreneurship Programs. "The coaching, networking and business mentoring finalists have received through this competition will help bring their businesses to new heights. These competitors displayed tremendous skill and courage in entering this contest, and we're excited to see what's ahead for them, and their businesses."
The VetSmallBiz Growth Challenge highlights a number of entrepreneurial initiatives from the IVMF. Through the competition and other entrepreneurship initiatives, the IVMF opens the door to economic opportunities for veterans and military spouses by developing their competencies around creating and sustaining a small business venture with training in areas including business finance, marketing, and budgeting.
Competition winners will be announced during an evening reception at the Georgia Aquarium. The VetSmallBiz Growth Challenge is open to U.S. service members and veteran entrepreneurs of all eras of service.
The night before, finalists will participate in a discussion and networking event hosted by First Data and the Coalition for Veteran Owned Business. They will have the opportunity to connect with Fortune 500 executives as well as supplier diversity leaders from companies including The Coca-Cola Company, JP Morgan Chase & Co., Lockheed Martin, USAA and Walmart. Nearly 200 veteran-owned businesses are expected to attend.
###
Media Contact:
Ronnie Burnett
MARCH Marketing
ronnie.burnett@marchcorp.com
773-807-2830
About The Marcus Foundation
Bernie Marcus is a co-founder of The Home Depot. Since his retirement from the company in 2001, he has been a philanthropist and CEO of The Marcus Foundation. Bernie is a patriot and staunch supporter of American military and veterans. The Marcus Foundation focuses on five areas: children, Jewish causes, medical research, free enterprise and community.
About the Institute for Veterans and Military Families (IVMF) at Syracuse University
The Institute for Veterans and Military Families (IVMF) is the first interdisciplinary national institute in higher education focused on the social, economic, education and policy issues impacting veterans and their families post-service. The Institute is supported by a world-class advisory board and public and private partners committed to advancing the post-service lives of America's service members, veterans and military families. The IVMF and its professional staff deliver leading programs in career, vocational and entrepreneurship education and training. The Institute also conducts actionable research, policy analysis and program evaluations, coordinates comprehensive collective impact strategies, and works with communities and non-profits to enhance service delivery for veterans and their families. For more information, visit IVMF and follow the IVMF on Facebook, Twitter and Instagram.