The Institute for Veteran and Military Families (IVMF) at Syracuse University announced the expansion of its development department with the addition of two new director roles, Tina Kapral and Melissa Reider.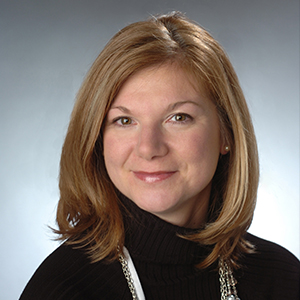 Tina Kapral joins the development department in the role of director where she will be responsible for the advancement and cultivation of national relationships with corporations, foundations and individual donors.
She previously oversaw and expanded the portfolio of entrepreneur programs for the IVMF including Boots to Business (B2B), Boots to Business Reboot, Veteran Women Igniting the Spirit of Entrepreneurship (V-WISE), the Entrepreneurship for Veterans with Disabilities (EBV) and the Entrepreneurship for Veterans with Disabilities Families (EBV-F). In this role Kapral was instrumental in solidifying strategic relationships with the business, government, nonprofit and philanthropy sectors.
"I have had the unique opportunity to work on the program side developing large-scale programs and partnerships. I look forward to working alongside the many donors who are committed to our work in service of veterans and military families," said Kapral.
Before joining the IVMF, Kapral was the program manager of Make a Wish of Central New York. Kapral holds a Bachelor of Science degree in industrial relations and human resource management from Le Moyne College and a Master of Public Administration degree from the Maxwell School at Syracuse University. She also holds advanced study certifications in nonprofit management and conflict resolution.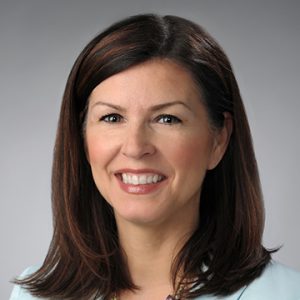 Melissa Reider also joins in the director role and will facilitate giving from individual, corporate, and foundation donors in support of Syracuse University's commitment to the military and veteran community. Reider has led fundraising campaigns at Upstate Medical University, Le Moyne College, Morrisville State College and Onondaga Community College where she was awarded the SUNY Chancellor's Award for Professional Service for her campaign work.
Reider has an extensive background in fundraising for institutions of higher education including oversight of capital campaigns, major gifts programs, and corporate and foundation relations programs.
She holds a bachelor's degree in English from Le Moyne College.
"I am deeply honored to join the team at the IVMF and OVMA in advancing Chancellor Syverud's vision to have Syracuse University be 'the best place for veterans and their families'. The programs here are creating new, sustainable support for military and veteran families."
Both Kapral and Reider will report to Ray Toenniessen, Assistant Vice President, Strategic Initiatives.
"I am delighted to welcome Melissa to the organization and to the development team. She is highly regarded in the field and brings a breadth of experience to her role in the areas of strategy development, cultivation, solicitation and stewardship that will drive our work forward," said Toenniessen. "I have worked with Tina since she joined the IVMF. She has a core understanding and commitment to the mission of both organizations and the community of veterans and military families they serve. We are thrilled to have her leadership."
# # #
Media Contact:
Institute for Veterans and Military Families
Stephanie Salanger, Director of Communications
ssalange@syr.edu
About the Institute for Veterans and Military Families at Syracuse University
The Institute for Veterans and Military Families (IVMF) is the first interdisciplinary national institute in higher education focused on the social, economic, education and policy issues impacting veterans and their families. Through its professional staff and experts, the IVMF delivers leading programs in career, vocational and entrepreneurship education and training, while also conducting actionable research, policy analysis and program evaluations. The IVMF also supports communities through collective impact efforts that enhance delivery and access to services and care. The Institute, supported by a distinguished advisory board along with public and private partners, is committed to advancing the lives of those who have served in America's armed forces and their families. For more information, visit IVMF and follow the IVMF on Facebook, Twitter and Instagram.