The IVMF Stands Ready to Assist Veterans & Military Families Impacted by Irma & Harvey
The IVMF stands ready to help veterans and military families during this difficult time. Please contact our TXServes coordination center at 1-888-SA-4-VETS or our SCServes coordination center at 1-844-228-5878 for assistance. Visit AmericaServes to learn more.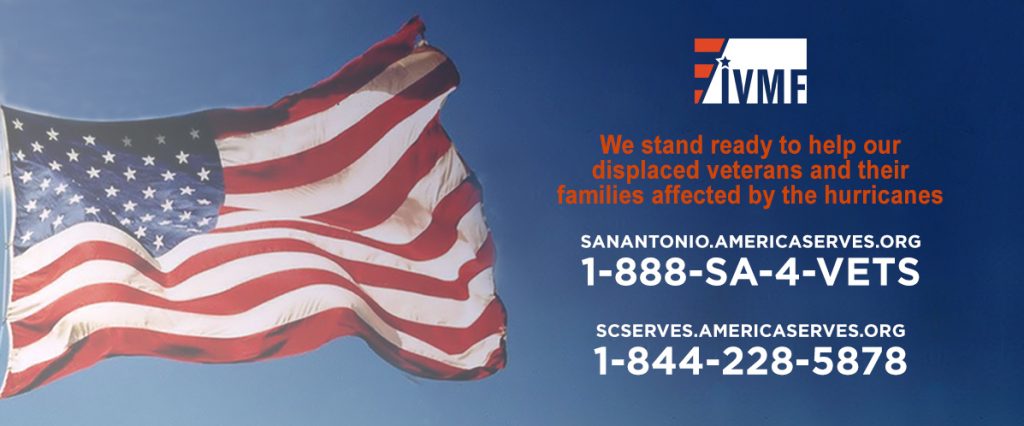 Our thoughts are with all of the #HurricaneHarvey and #HurricaneIrma victims. Thank you to all the first responders, military units, federal agencies, non-profit organizations, animal rescues, and volunteers who are aiding in disaster relief efforts!