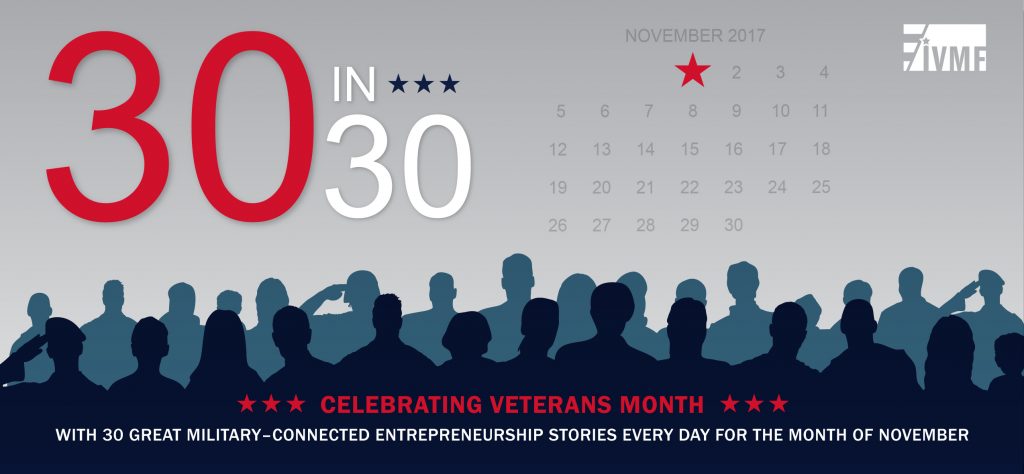 #1 David Sharpe, EBV-Syracuse University Graduate

Learn more about David and his story on our EBV website.
---
#2 Tom Aiello, March Marketing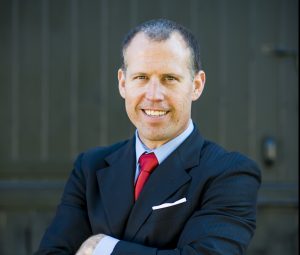 MARCH Marketing, LLC is a marketing agency focus on the military veteran community. MARCH's mission is to improve the lives of military and veteran families, and they do so by helping change the narrative around the military community.  Also, MARCH employs veterans who are skilled marketers creates insightful, impactful results for clients.
MARCH is based in Chicago, Illinois and headed by Tom Aiello, a disabled veteran.  Aiello, who graduated from West Point and Kellogg Business School.  Tom's marketing expertise fused with his experience serving in Panama and the Middle East brings unique insight and capabilities to MARCH's clients.
With unique expertise in this market, MARCH offers exciting services to help clients reach military members, veterans and their families effectively, through traditional media, online and through social media. MARCH brings a rare combination of world-class marketing coupled with an unmatched knowledge of the U.S. Armed Forces, military communities and veteran issues, particularly veteran employment and military recruiting.
As a post-revenue start-up, MARCH has engaged with IVMF's Coalition for Veteran-Owned Business program for business development opportunities. In addition, IVMF "practices what they preach" and engages with MARCH Marketing for services around veteran-targeted public relations and communications.
---
#3 Kay Brown, V-WISE Graduate

Learn more about Kay here.
---
#4 Melissa Swire, EBV-Families Graduate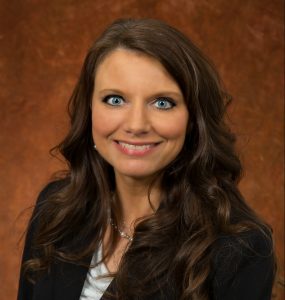 Melissa is a military spouse who graduated from EBV-F at Florida State University. She is the owner of CanCuddler® where her company sells hand-made embroidered and custom-designed beverage holders. Melissa never had this as a career in mind until her husband, Jeff, was injured during a deployment in Iraq. He served the country for 24 years. So with absolutely no prior experience in this type of industry, she was determined to care for her family; so, she opened up an Etsy shop in 2013. Now, the business has grown larger than she ever imagined. In fact, after attending her life changing experience at EBV-F, her Etsy shop ranked 10th worldwide in their category out of approximately 1.7 million shops!
Melissa said EBV-F at FSU helped her to not only see the potential in her business and herself, but she learned more about the "why" in the process. She was able to create a family of spouses there who struggle with the same challenges she and other military spouses go through, both professionally and personally.
"I never imagined that would end up saving Jeff's life, literally. His first surgery caused serious issues that I was able to monitor and advocate for his care. If not for CanCuddler®, my hero would likely not be here today. Though he faces daily physical and emotional struggles just as all of our wounded warriors, now he partners with me in the creation of our designs, printing our fabric and shipping our orders."
CanCuddler supports her family's veteran-owned and operated business, as well as other non-profit organizations. You can view her business links below.
CanCuddler on Etsy
CanCuddler Facebook page
---
#5 Larry Broughton, CEO of broughtonHOTELS & yoogozi.com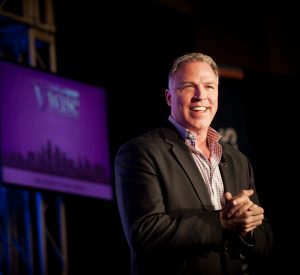 Larry Broughton is a veteran of the U.S. Army Special Forces, CEO of broughtonHOTELS and yoogozi, and has been awarded Ernst & Young's Entrepreneur of the Year, NaVOBA's Vetrepreneur of the Year, and Passkey Foundation's National Business Leader of Integrity award. He is a keynote speaker and best-selling author of the upcoming book "VICTORY: 7 Revolutionary Strategies for Entrepreneurs to Launch Your Business, Elevate Your Impact, and Transform Your Life" to be released in December 2017. Please visit www.LarryBroughton.me to learn more.
Larry has been a big supporter of the IVMF since its inception. He attends every V-WISE conference to tell his story and inspire others to be great. He recently published a blog titled "The Entrepreneurial Journey – Business or Bust!" Check it out!
---
#6 Lance and Elsa Pastrana, Boots to Business graduates
---
#7 Tracey Richburg, EBV Graduate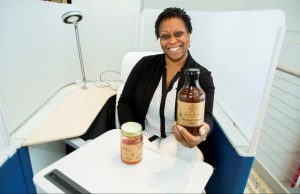 That's what happened to U.S. Army veteran, Tracey Richburg, CEO of Savannah Sauce Company. She'd spent years in the medical field before beginning her journey as an entrepreneur with her own line of condiments.
"I never saw myself in this industry," she said. "I've always had a medical background, this was just something totally by accident. No business experience whatsoever, no desire to have a business. But it has become my passion."
The Savannah Sauce Company, based in Savannah, GA, specializes in preservative-free, all-natural condiments like hot sauces, ketchups, relishes and marinades. The company's portfolio includes 23 varieties, sold in over 40 stores across six states and online. Richburg has plans for expansion, too – Savannah Sauce Company will soon be selling a cookbook filled with submissions from chefs and home cooks around the country.
Savannah Sauce Company is partnering with the local homelessness authority to help build homes for veterans in a project called, "Tiny Homes for Big Heroes." Richburg strongly believes in the social responsibility of business, and is happy to be able to give back to her community.
The sauces of the Savannah Sauce Company can be found in select Whole Foods stores as well as online at Savannah Sauce Company. Read more about Tracey's story here.
---
#8 Kandis Porter, V-WISE Graduate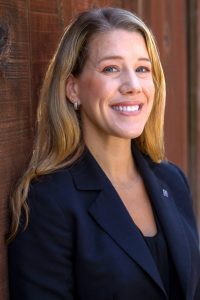 Kandis is the founder and managing director at Effective Flow Connections, LLC. Effective Flow Connections is a project management consulting company.  They work with organizations to optimize productivity and ensure project objectives are met.  They do this by implementing project controls for successfully managing scope, resources, and timelines.  They also support the alignment of people, processes, and project management tools, through training and other solutions. Learn more about Effective Flow Connections.
Prior to founding Effective Flow Connections, Kandis worked with large and small consulting companies, serving clients within the Department of Defense, Federal Aviation Administration, utilities industry, and medical device companies.
Kandis proudly spent more than seven years in the United States Air Force and is passionate about giving back to veterans and their families. In her spare time, Kandis enjoys surfing in Hawaii and skiing in Lake Tahoe!
---
#9 Boris Robinson, EBV Graduate
---
#10 Seth Jordan, Dog Tag Brewing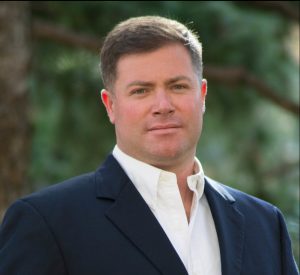 U.S. Marine Corps veteran Seth Jordan started Dog Tag Brewing Foundation to help build legacies of our nation's Fallen Warriors by partnering with Gold Star Families. You can support their mission through the purchase of Dog Tag Beer. 100% of Dog Tag Brewing, LLC profits will benefit charities created by Gold Star Families. Visit Dog Tag Brewing to learn more.
We're proud to have Seth as a friend of our EBV program. He showed support in July 2017 by speaking at our EBV opening ceremony at Syracuse University.
---
#11 Deanna Parker, EBV & V-WISE program manager and USMC veteran
---
#12 Shadonna McPhaul, V-WISE graduate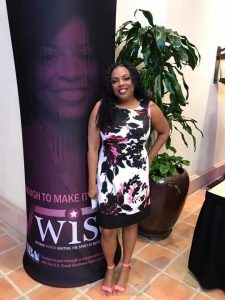 U.S. Air Force veteran Shadonna "Mo" McPhaul is the CEO and founder of Mo's Heroes, a 501(c)3 nonprofit that assists homeless veterans, transitioning service members, and military families. Their mission statement is "To significantly reduce the homeless veteran population in the United States by taking a leadership role in prevention; outreach/education; housing/supportive services; and community partnerships in order to support ending homelessness." Experiencing the transition from military to civilian life can be difficult, and Shadonna realized this from her own experience. Mo's Heroes also helps veterans professionally by helping them build resumes, buying interview attire, experiencing job interviews, and more.
What a great way to give back to the veteran community! Learn more about Mo's Heroes.
---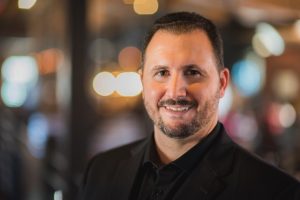 U.S. Army veteran Michael Barbera is an award-winning consumer psychologist and strategy consultant for Fortune 50 companies. He is the CEO of Barbera Solutions, which is a consumer experience lab that conducts objective and actionable research to design phenomenal customer experiences.  Many of his clients are found on television programs like ABC's Shark Tank and Bravo's Million Dollar Listing.
Michael was recognized by the White House in 2015 for his work in entrepreneurship, including consumer behavior, product placement, development and validation of consumer emotions, consumer experiences, and business growth strategies. Learn more about Michael and his work.
---
#14 Tara Hutchinson, V-WISE graduate
---
#15 Daniel Sullivan, EBV graduate
---
#16 First Data, IVMF Partner

First Data is a co-leader and founding member of the Coalition for Veteran Owned Business (CVOB), a first-of-its-kind national initiative to support the success of businesses owned by veterans, service members, and military spouses. The CVOB provides access to entrepreneurial education and training, small business resources and solutions, and commerce and supplier opportunities.
First Data has a $7 million partnership with the Institute for Veterans and Military Families and sponsors the Entrepreneurs Bootcamp for Veterans with Disabilities. Read more about First Data's dedication to veterans, service members and military spouses on their latest blog post.
"First Data's partnership with the Institute for Veterans and Military Families is about the intersection of our support for the military community and our commitment to entrepreneurs," said Frank Bisignano, Chairman and CEO of First Data. #FDSalutes
---
#17 Jerome Taylor, EBV graduate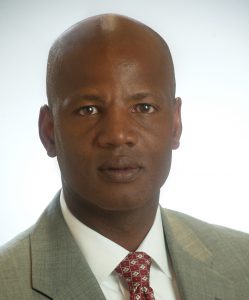 Jerome is a retired U.S. Army Senior Operations Advisor, who served the country for over 20 years. He founded Digital Forensic Services (DFS), LLC to share his experience and expertise to serve the interests of the company's clients, whose missions are critically important to the United States, the Department of Defense, and the nations' citizens. Digital Forensic Services (DFS), is a certified participant in the U.S. Small Business Administration's (SBA) 8(a) and HUBZone program, and a certified Service Disabled Veteran Owned Small Business (SDVOSB) consulting firm specializing in cyber security, information technology, all source analysis, and training. Digital Forensic Services is based out of Greenbelt, Maryland.
Jerome has over 30 years of experience in management and technical leadership experience in the information technology field with concentrations in information assurance, computer security, and computer forensics. He is also a recipient of EBV's 2016 Haydon Award for being an excellent example for others to follow and for keeping his company thriving through the pursuit of his own education or certifications within his company.
---
#18 Erica Cano, EBV graduate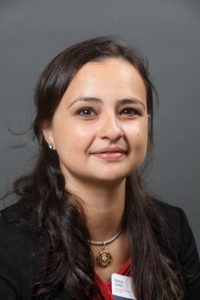 Erica Cano is a U.S. Army veteran and the owner of Envision & Aim, LLC, a photography company specializing in weddings, engagements and portraits. Erica was introduced to photography at a young age. She was inspired by the three generations of her family who enjoyed picture-taking before her, especially her aunt. As she got older and worked with aunt to develop her skills, she decided to turn those skills into her photography business.
Erica is the sole person at her company right now, but she plans to have a fully-staffed studio within the next few years. She also plans to go to law school where she can learn to become a more effective advocate for veterans, something she feels strongly about.
Learn more about Erica and her business.
---
#19 Kathryn Thomas, Yoga 4 Change
Kathryn Thomas, Yoga 4 Change, was the 1st place winner of our V-WISE Innovation Cup ($15,000). She also won 2nd place – $25,000 – and "Best Social Venture" at our VetSmallBiz Growth Challenge. She's a great inspirational woman entrepreneur to share on Women's Entrepreneurship Day!
---
#20 Delano Massey, EBV graduate
Delano Massey is a retired U.S. Army Judge Advocate General (JAG) Corps Warrior and the CEO of Jacob's Eye. His company was established in 2011 and provides innovative and tested solutions that respond to the needs of his clients. His team is packed with industry experts who have worked with some of the world's largest brands and organizations. They focus on creative methodology, consumer engagement, consumer data science, content development, and coaching when working with clients.
Massey says lessons learned during his military service coupled with over 20 years of experience in owning and operating various businesses across the country, he's able to easily overcome challenges. Learn more about Jacob's Eye.
---
#21 Liza Rodewald & Erica McMannes, V-WISE graduates 
Liza and Erica, both military spouses, founded MadSkills, which creates remote work opportunities for military spouses by matching them with companies with distributed teams and outsourced work. The two military spouses have incredible backgrounds and awards. Both Liza and Erica are advocates and speakers for the IVMF's entrepreneurship and career training programs. Erica won 2nd place in our 2017 V-WISE Innovation Cup.
You can learn more about Liza and Erica here.
---
#22 Lockheed Martin, IVMF Partner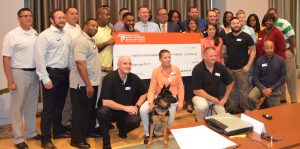 Lockheed Martin is a long-time partner of the IVMF. They support our EBV program and post program support. Just last year, they donated $1 million to EBV. They are also a partner in our Coalition for Veteran Owned Business (CVOB) and sent a representative, Pat Desanto, to our VetSource event in Norfolk to talk about procurement with veteran and military spouse business owners.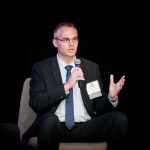 Operation Vetrepreneurship, one of IVMF's most recent publications, was mainly funded by Lockheed Martin. They helped our team find the motivations, challenges, and successes of veterans and military spouses owning a business. This report helps us expand our knowledge in the area of veteran entrepreneurship. We're looking forward to more work together ensure military families get the business support they need to be successful. Learn more about the Operation Vetrepreneurship Report.
---
#23 Marylyn Harris, EBV graduate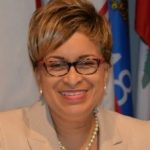 Marylyn Harris is a former U.S. Army nurse who served in Operation Desert Storm and Operation Desert Shield during the Gulf War. Influenced by her military experiences, Harris opened the Women Veterans Business Center (WVBC) in November of 2010. The mission of the WVBC is to educate and empower women veterans and military families to start and grow "wealth generating" veteran-owned businesses.
Harris not only owns and operates WVBC, but she is the President, Chief Executive Officer and Senior Healthcare Consultant at Harrland Healthcare Consulting LLC. Learn more about Marylyn and her business journey.
---
#24 Lawrence Dapo, EBV graduate
---
#25 Tamara Ince, V-WISE graduate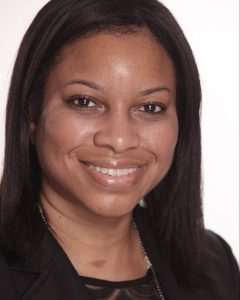 Tamara is a small business owner, Army veteran, and graduate of V-WISE New York City 2014. Counseling & Coaching Concierge LLC is a veteran owned, boutique styled counseling and consulting business that partners with its clients to promote lifestyle and productive work strategies. It strives to respect the diverse perspectives, practiced religions, chosen lifestyles, and expressed cultural practices of the clients who entrust their care with the company by providing them with a safe space to unwind and decompress on their terms. Before venturing out into vetpreneurship, Tamara ended her years of service as a civil staffer by working for the U.S. Attorney's Office where she further honed her therapeutic skills within the Homicide Unit and as a consultant to the U.S. Attorney, Chief of Homicide and Chief of Victim Services in the area of trauma, grief and loss.
Tamara Ince is a business woman, military veteran, and leading lady of V-WISE! Check her out at Counseling & Coaching Concierge LLC.
---
#26 Newman's Own Foundation, IVMF Partner

Did you know the Newman's Own Foundation supports veteran and military spouse entrepreneurs? They help us make dreams come true by partnering with the IVMF's Veteran Women Igniting The Spirit of Entrepreneurship (V-WISE) program. Now, the Newman's Own Foundation is here to help us once again by allowing us to take part in its Holiday Challenge with other worthy causes. Learn more about the Holiday Challenge.
---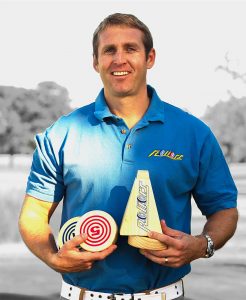 Air Force veteran Matt Butler will soon be retiring from the military after 20 years of service. He is the inventor of Rollors, an outdoor lawn game that combines elements of Horseshoes and Bocce into one easy and mobile game. You can learn more about the game here.
Matt first came up with the concept of the game on his deployments overseas. When he returned, he created a prototype and it went over well with gatherings at his home. Wanting to give back to veterans, Matt hired local veterans to help construct the wooden disks and targets for the game. Many were then sold across the U.S. and even outside the country. Now, Matt uses his success story to help other veterans manage their interventions. You can learn more about Matt here.
Rollors has been recognized by many media outlets, including Forbes, Martha Stuart, Wall Street Journal, and Chilled Magazine.
---
#28 Smart & Sexy, IVMF Partner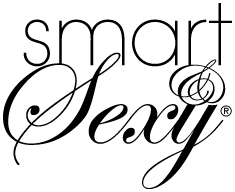 Smart & Sexy, whose brand mission supports women's charities and organizations with the sale of their high-quality garments, supported the V-WISE 2017 Innovation Cup. They gave away $30,000 in cash prizes to women veterans and military spouses who placed in the competition during the V-WISE Conference in Louisville. Smart & Sexy offers chic solutions for every aspect of your life. Learn more at Smart & Sexy.
Ariela Balk is CEO and President of Ariela and Associates – a privately-held global manufacturer of intimate apparel, sleepwear and swimwear. She started the company with only $15,000. Ariela got her start working as an assistant at an underwear company at 19 years old. Six weeks later she moved into sales, making her goal excellence in customer service. In her next job, she insisted on designing everything she sold to ensure her customers got exactly what they needed. "I could never sell anything I didn't believe in," she says.
Ariela started working on her first business plan at 21 and started Ariela and Associates at 27, right after the birth of her third child. She has made it a mission for the brand to support women's charities and organizations with the sale of our garments. "Giving back is the most gratifying part of my work," says Ariela. As a successful businesswoman with a husband and eight children, she is uniquely positioned to share her experiences and help other women realize their potential. Learn more about Smart & Sexy.
---
#29 Daisy Jones-Brown, V-WISE graduate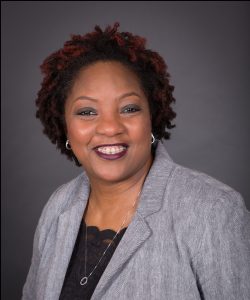 Daisy Jones-Brown is an Air Force veteran and small business owner. She is the owner at Born Beautiful, LLC, which creates and provides beautifully crafted, natural hair and body care products that are cost effective but still full of fair-trade, organic, unrefined raw ingredients customized for kinky, coily, wavy hair and for skin. Her products help your hair and body look healthy and make you feel beautiful. Learn more about Born Beautiful.
"…Feeling ignored by most mass retailers after years of searching for products for my kinky and dry hair, I took matters into my own hands and started creating my own hair care products using simple, natural ingredients. Seeing a much bigger problem for women of color, I knew I could help other women on their natural hair journey, especially those whose texture is just as kinky and coily as mine."  — Daisy Jones-Brown
---
#30 Marie Kingsley, V-WISE graduate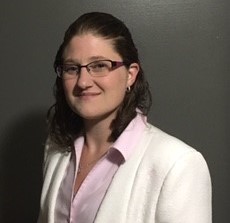 Marie is a veteran who served a combined 15 years in the U.S. Army and Vermont Army National Guard. She is the co-owner, finance and business operations manager at Aboveboard Carpentry Solutions, LLC. Marie and co-owner Jesse Bruce take pride in the art of carpentry and exceeding customer expectations. They provide top quality combined with top value. By partnering with property owners, they preserve and protect investments, and cultivate harmonious relationships with tenants. They want to create and grow a business built on quality, confidence, pride and dedication to our customers.
Learn more about Aboveboard Carpentry Solutions, LLC.