The following message is taken from "A Case for Patient Philanthropy, Supporting Jobs and Careers for Military-Connected Americans" written by Sheri Schultz, president and co-founder of the Schultz Family Foundation,and Howard Schultz, co-founder of the Schultz Family Foundation. 
Onward to Opportunity is personal for both of us. Howard's father served in the Army in the South Pacific during World War II. This was a time when all of America was engaged in the cause of the nation's defense, and when every American was connected to someone – mother, father, brother, or friend – who served in uniform.
Today, America's post-9/11 wars represent the longest period of sustained military conflict in our history. However, unlike World War II, the burden of these wars is increasingly shouldered by a shrinking cadre of volunteers qualified and willing to serve in the nation's armed forces.
Over the past decade, we became aware of a growing civilian/military divide and how it impacts service members and their families as they transition back to civilian life. We were particularly struck not only by the tremendous sacrifice made by our service women and men, but also by how often that sacrifice and the benefits to the civilian sector are unrecognized by American society. We also learned that the assumptions, stereotypes, and false beliefs about who veterans are and what they offer society represent a missed opportunity for all of us. For these reasons, we decided to act.
Through our family foundation we partnered with Syracuse University's Institute for Veterans and Military Families to develop and support the Onward to Opportunity program.
Onward to Opportunity was created to set the conditions to best utilize and build upon the knowledge, talents, experiences, and perspectives of those who have volunteered to serve and protect our country. Put differently, our philanthropy is motivated by both a desire to honor the service of our veterans, but also born from the opportunity to connect employers to one of this country's deepest pools of workforce-ready talent.
From the beginning of this journey, we recognized that achieving our vision would require a long-term commitment and robust collaboration between the public and private sectors. We also recognized that only by leveraging the collective expertise of "everyone in the room," would we be able to offer our veterans meaningful pathways to what research suggests is the foundation of a successful and productive post-service life – a career.
Our goal is to inform and set a higher standard for our nation's collective efforts in service to America's veterans and their families by detailing what we accomplished and how. With this white paper, we hope to illuminate how others can do the same.
We owe it to our veterans, their families and the nation to become connected to their experience and success.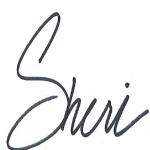 Sheri Schultz
president and co-founder
Schultz Family Foundation

Howard Schultz
co-founder
Schultz Family Fondation
Click here to read the full report