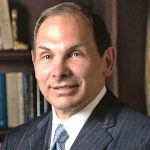 As Secretary of the United States Department of Veterans Affairs (VA) from 2014 to 2016, I was charged with carrying out its mission to fulfill President Lincoln's promise: to care for those who have borne the battle, and their families. Implicit in this mission is the responsibility to seek an answer to a fundamental question – how do we do this best, to honor and serve the men and women who have served our country? Today, I believe we've identified the how: through sound community-based approaches, coordinated with the Department of Veteran Affairs, like AmericaServes and other initiatives related to the VA's efforts to successfully build Community Veteran Engagement Boards (CVEB's) across the nation. CVEBs bring together stakeholders in the community with VA leaders to customize efforts to fit local need.
AmericaServes and related community-based work underway by organizations like America's Warrior Partnership, Vets' Community Connections, and others, are grounded in the idea that good outcomes are about more than simply clinical ones. By addressing the social determinants of health, these important initiatives offer the opportunity to create coordinated networks of care that deliver services to veterans and their families faster and more transparently than ever before. These networks include and supplement the VA, not replace it. By focusing on all of a veteran's needs, and the ways in which they intersect and co-occur, we can impact how they access and maintain their healthcare.
As a new member of the IVMF's Advisory Board, I have seen firsthand what these communities with AmericaServes networks offer, the tremendous value they have to those who are charged with caring for our veterans, the VA, and its partnering providers. The strength of AmericaServes comes not only from its ability to offer an easier path to solutions, but also in its propensity to be the engine that drives those offering solutions to be more effective and successful. That means working in partnership with the VA, in an integrated and connected fashion. This approach maximizes the potential of public-private partnerships, getting the very best out of what each entity in our communities can achieve. It is why I established an Office of Public Partnerships and a myriad of partnerships during my tenure.
In the ever-growing ecosystem of providers who have the expertise and capacity necessary to care for our veterans, I believe these community-based efforts, and their connectivity to VA, are the answer. They harness this collective power to provide that care in the most effective and holistic way possible. These public-private partnerships are a force-multiplier. It is my hope that our country and its leaders mobilize behind this idea, and quickly, as we move to enhance the way in which we care and support our nation's veterans and their families.
Initiatives like AmericaServes have the potential to truly address the needs of those we serve in the communities where they live, work, and thrive. I encourage readers to study its design, partnership model, deployment, and the impact these communities are having on the lives of America's veterans and their families across the country.
Thank you,
Robert A. McDonald
8th United States Secretary of Veterans Affairs
IVMF Advisory Board Member

Read The Full Report Here

AmericaServes By The Numbers
AmericaServes has 17+ networks in 12 states with over 850 providers and it has served 22,000 unique military-connected clients with over 45,000 requests sitting at a 72% completion rate for 2018. 
0
+
Networks
0
Sates
0
+
Supporting Providers
11000
+
Unique Clients
0
%
Resolved
30000
+
Unique Service Requests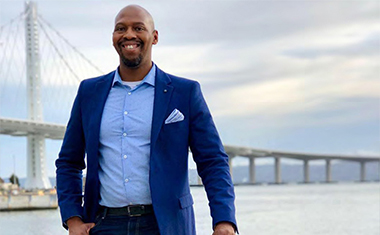 "I've seen AmericaServes from both ends. When I transitioned here last year, I needed a job and it was because of AmericaServes that connected me to agencies, and when I moved, I had a leg up immediately on leads. now, I see it as a partner and utilizing it. It is even more in-depth than I thought on the eternal end. AmericaServes has immediate benefits to our veterans, and really cuts down the lag time for service."
– Timothy Jones, Service Navigator, Veterans Leadership Program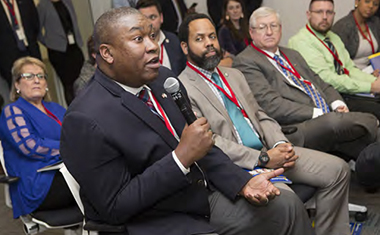 "AmericaServes has 100% of my endorsement because of the data. Data drives change. Data should drive the funding. Data should drive the services needed to be provided to our veterans and their families, and those AmericaServes initiatives provides  us that vehicle to deliver those services"
-Kasim Yarn, Director of Veteran Affairs, Rhode Island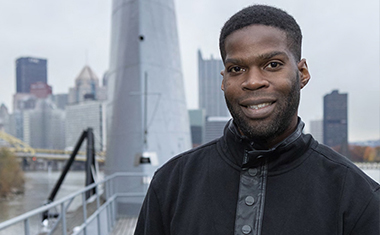 "They condemned the building where I lived and told me I had to find somewhere else to go and I had nowhere. So, I slept in my car for a while and then went back to the condemned apartment. there were no lights or water, so I just lived there for a while. I didn't know what services were available to me. AmericaServes knows who to call. I am forever grateful for the opportunity that I've been given."
-Kevin Carmichael, Army Veteran
Introducing AmericaServes Through MJ's Story
MJ is a Navy veteran and recent graduate of the University of Pittsburgh John M. Katz Graduate School of Business. She graduated with a bachelor's degree in accounting along with a master's degree in business administration. Upon graduation, MJ planned to move from Pittsburgh, PA to Pasadena, CA after being offered a position as an accountant. She secured a place to live and was ready to begin the next phase of her career when the funds she was relying on to pay for housing were suddenly stalled due to an error in her GI Bill Housing Allowance.
MJ's Journey
Part #1
Part #2
Part #3
Part #4
Part #5
Part #6
Part #7
Part #1
MJ tells the University of Pittsburgh's Office of Veterans Services about her situation.
Part #2
MJ is referred to the PAServes network by the University of Pittsburgh.
Part #3
The PAServes coordination center team reaches out to MJ and conducts an assessment to identify and document her needs.
Part #4
The PAServes coordination center team learns she has a financial need related to her housing in California and coordinates with San Diego United, an affiliated AmericaServes community.
Part #5
SD United refers MJ to the Foundation of Women Veterans, a provider in their network, for support.
Part #6
The Foundation of Women Veterans is able to assist MJ with the necessary funds to secure housing in California.
Part #7
Today, MJ is living and working in California, having experienced no delays to starting the next chapter of her life.
The strength of the AmericaServes model lies in its capacity in every community to match needs to solutions on behalf of providers and clients quickly and successfully.
MJ's story is only possible to tell because of a shared technology solution creating a seamless path between the teams coordinating her care from Pittsburgh to Pasadena
Evolution of NYC
Facilitated strategic planning sessions under Robin Hood's leadership.
Competitively bid coordination center responsibilities – selected Services for the Underserved | Identified Unite Us as technology partner | Registered and trained NYServes-NYC Network Providers.
NYServes-NYC goes live | Identified 6 distinct funders to subsidize pilot implementation.
NYServes-NYC reaches 2,000 unique clients | NYC DVS enters into negotiated acquisition to sustain NYServes-NYC.
Competitively bid coordination center responsibilities and select Northwell Health.
Reached 80+ providers within the network.
IVMF leadership presents AmericaServes model at NYC Fleet Week Senior Leadership Summit attended by U.S. Navy and City Agency Officials.
VetConnectNYC officially launches with address by Mayor DeBlasio.
"Military-connected communities are no stranger to lending a helping hand to our neighbors in need. When Hurricane Florence ravaged the coast of North Carolina this September, our NCServes Coastal network was able to seamlessly shift their operations onto three inland coordination centers. All this took was a phone call to Unite Us and five minutes to set up. This allowed the Coastal team to evacuate while all the veterans, service members, and military families in the affected area were still supported in the network"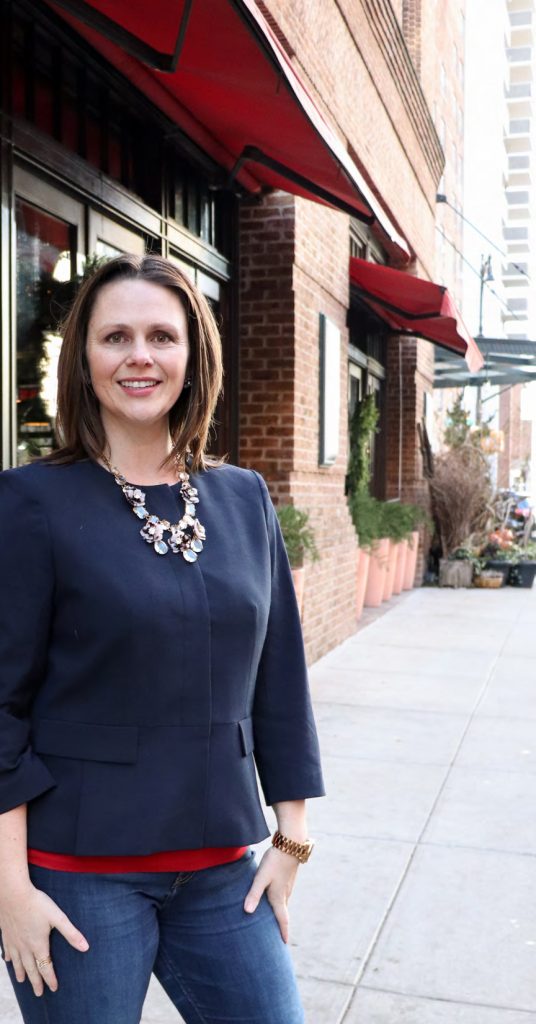 Mary Bler
Account Manger, Unite US
Silke's Journey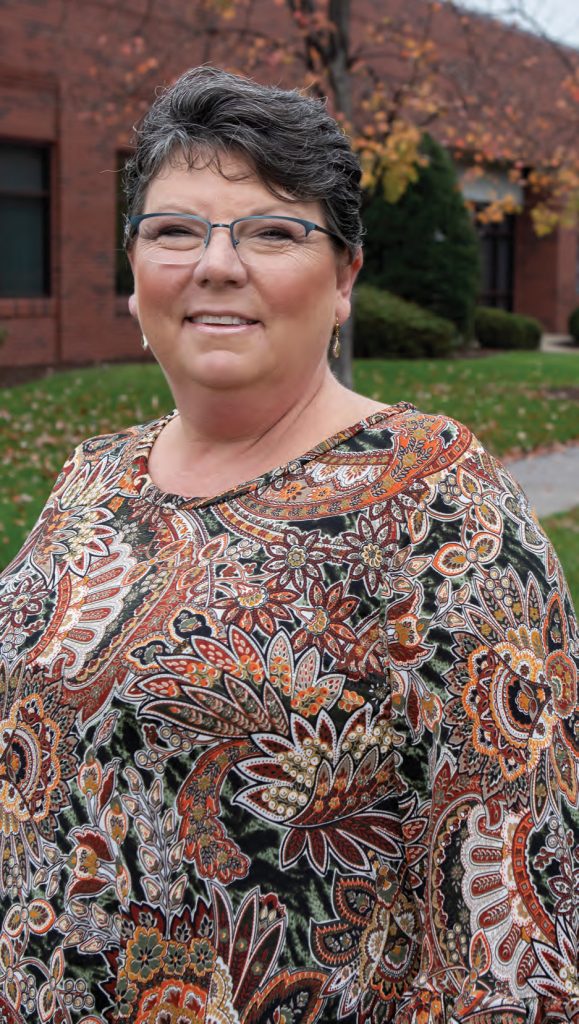 July 2017
Silke contacts the NCServes-Central Carolina coordination center for individual and family support as a caregiver.
NCServes-Central makes an out of network referral for Silke to Boulder Crest Retreat.
NCServes-Central makes additional referral to Aware Senior Care for in-home support for Silke's husband.
At that time, NCServes also makes a health referral for caregiver support to The Joel Fund.
Through the Joel Fund, Silke is connected to a photography class and therapeutic art classes
CASE NOTE: "Had a great call with Silke, registered to take a photo class and charcoal class with her daughter and said 'now I have something to look forward to
NCServes-Central makes a final referral to the Wake County VSO for additional Caregiving resources – they refer Silke to the VA Caregiver Program.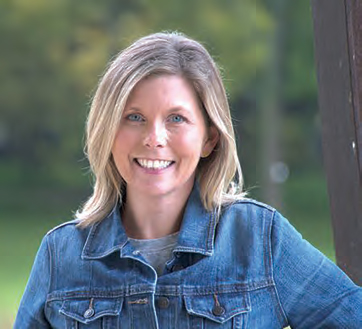 "The secret sauce is really listening – go into the regions and do the diligent research and build the connections needed to help the communities."
—Meg Storer, Vice President of Community and Government Relations, 2-1-1 San Diego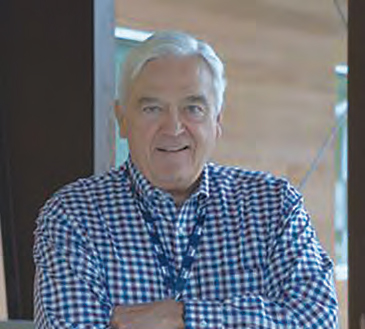 "AmericaServes brings providers together better in a community, so there's enhanced collaboration. They push on communication and best practices, and have a system that's very logical and simple to install and train"
—Pete Luiteiler, Program Manager, OKVC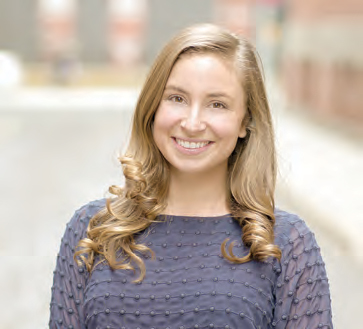 "Part of what makes AmericaServes whole is that
it's community-driven. It's championed by IVMF and powered by Unite US, but AmericaServes wouldn't be what it is without the communities of providers in each local region."
—Micheline Tocco, Head of Customer Success, Unite Us
AmericaServes in 2019
The end state for AmericaServes is oriented toward positively influencing the broader health and human service delivery systems that underpin the nation's ability to care for its citizens. 2019 marks an important turning point for the IVMF and its business partner, Unite Us. This year, the IVMF will begin introducing its AmericaServes initiative to national-facing health and human service efforts and convenings. Our goal is to communicate what we've learned from the work innovative communities are doing from coast to coast, in order to improve the way we address the needs of America's military-connected families. Together with Unite Us, a leading driver of technology advancements within today's health and human service sector, the IVMF is committed to extending its AmericaServes initiative to help the nation build and sustain better methods of care and service coordination for all of its citizens.