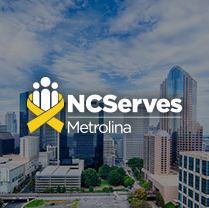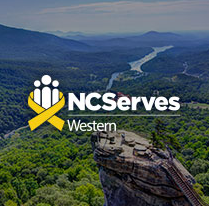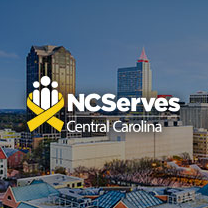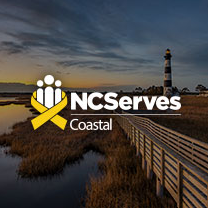 This Holiday season, North Carolina's motto "First in Flight" is about to give way to "first in digitally connected care for veterans and their families." Earlier this year, the New York Times reported North Carolina is poised to lead the nation in digital healthcare management transformation ("Inside North Carolina's Big Effort to Transform Health Care" 8/26 ). Politico made the case that "North Carolina might be the most innovative health care state in America" (10/24). The untold story in this pioneering approach to digitally enabled care coordination across social determinants of health (housing, employment, food, transportation etc.) is that many of the tools and methods were actually pioneered in the veteran community, beginning in Charlotte. Lessons learned in caring for 11,000 military connected North Carolina families with over 26,000 complex needs is driving sea change across health care more broadly and across the nation. This milestone in coordinated care was recently celebrated during the Veterans Bridge Home Community Veterans Summit October 29 at Queens college and is being replicated across the country.
Digitally connected networks of hundreds of provider partners from federal and state agencies to local non-profits are now being mirrored in 11 states to varying degrees. From Texas to Rhode Island, states are following North Carolina's model for supporting transitioning military-connected families and veterans. Quality of life in NC is improving and other communities are taking notice.
Borrowing a pages from North Carolina's playbook, the state of Texas recently released a Request for Proposal to "develop regional networks comprised of organizations whose missions include providing services and support to veterans and create opportunities to share referral and service information that will allow for coordination of services over large areas of the state, regardless of the community in which a veteran seeks services." Sound familiar?
Public Private Partnerships created these coordinated care networks, known locally in North Carolina as NC Serves, that are being mirrored and replicated around the country. A consortium of local, regional and national philanthropy has supported this work through its early piloting. Walmart Foundation resources were leveraged by Accenture's top-tier pro-bono support. The Leon Levine Foundation typifies the regional funders that came alongside. Once conditions were set with four NC Serves networks operating across the state, public sector support joined the fight with Mecklenburg County's investment leading the way. As the pilot network in Charlotte went live, Mecklenburg County's veteran service office, instrumental at the launch, quickly realized value to having its staff integrate alongside this public private network given that many needs lived outside a specific organization's mission. The state of North Carolina Department of Health and Human Services soon realized the value in tying together more than 300 human service providers from the Mountains to the Sea in accountable and transparent ways. Federal partners such as VA and DoD Installations like Ft. Bragg and Camp Lejeune are now connected to local workforce offices and mental health care providers like the Steven A. Cohen Military Family Clinic in Fayetteville thanks to investment and support from NC DHHS.
In the trenches, shoulder to shoulder with other human service providers, NC Serves community networks, like the one led by Charlotte's Veterans Bridge Home, are getting faster and better at identifying and addressing needs and gaps. Improved quality of care is in part due to more accurate mapping of community resources, but the most significant catalyst is the community of practice and shared lessons learned fostered by a tier-one research partner at Syracuse University supporting these and similar coordinated care networks in 17 cities (four in North Carolina) and 11 states. The secret to this optimization of scarce resources lies in the combination of dedicated measurement and evaluation support focused on continuous improvement, and the resulting performance enhancements made on the ground.
Led by North Carolina non-profits working with state and county partners, the results are impressive: After an initial pilot operating period of two years, each successive network from Charlotte to Raleigh-Durham, Jacksonville and Asheville demonstrated improvement across all key performance measures, including successfully resolved requests and timeliness of service including a 30% performance gain over the previous network, on average. In resource constrained human and social services, to increase speed and accuracy simultaneously is rare.
The networks aren't just getting faster at connecting clients to the services they need in a transparent and accountable way, they are reducing barriers to care for minority and women veterans. Women veterans are the fastest growing segment of the veteran community. Women veterans comprise 24% of NCServes network utilization, while women veterans are estimated to represent only 12% of the North Carolina veteran population. African American veterans are estimated to comprise nearly 23% of the states' veteran population, but represent 47% of the military-connected clients being served by these the networks to help with care and services.
Lessons learned in caring for nearly 11,000 military-connected North Carolina families with nearly 26,000 complex needs is driving sea change across health care more broadly in North Carolina and across the nation.
Learn more about AmericaServes.