By: Anonymous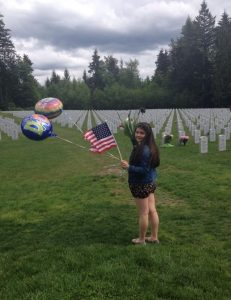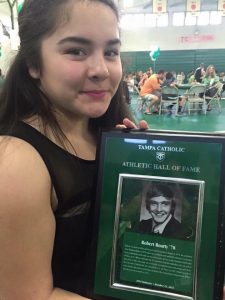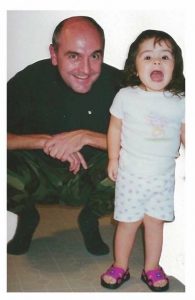 It's the Month of the Military Child. I want to pay tribute to a special relationship between a father and his daughter. When Gabby was born, she promptly captured her dad's heart and wrapped it around her little finger. For Gabby, her dad hung the moon. Their bond is forever forged in love. Gab lost her dad when she was 13 years old.
Gabby's dad is the late retired Master Sgt. Robert Sean Roarty. In his 12 years of active duty Air Force, Rob served as a target intelligence specialist and supported the F-111 Aardvark, the F-117A Stealth Fighter, and the B-52 Stratofortress (the latter two during the first Gulf War). After leaving active duty, Rob went on to work as a fraud investigator for State Farm Insurance and served as an interrogator-debriefer for the Air Force Reserve. Gabby, now 21, is a junior in Musical Theatre at Central Washington University. She performs in shows and enjoys travelling, volunteering, and attending live musical events.
Rob left her with a legacy of strength, resilience, and service. Her school and church community gathered to support her. In the words of her family priest during Rob's funeral, "This military family volunteered often at the school and church, both individually and collectively – father, mother, and daughter. If you saw one member, you saw the other working in a different area." Rob was so proud when Gabby accepted the role of lector in addition to being and altar server. He was especially delighted when they could deliver the old and new testaments together. People often commented on seeing them together – they were a glorious sight.
Gabby's military family picked up Rob's mantle to ensure she knew how much her dad loved the Air Force and serving his country. A few years ago, on a trip to Washington D.C., Rob's former boss and long-time friend made it a point to travel from the outlying Virginia area to meet Gabby. He told her, "Although we are now just meeting, I've heard about you since the day you were born. I want you to know how proud your dad was of his service, but mostly, of you and your mom. He did important work, both in military and civilian life. Gabby, your dad was a big deal. No, he was the real deal."