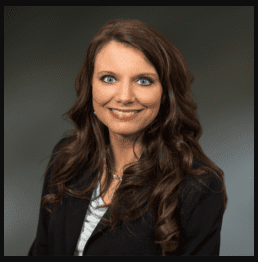 Melissa Swire, an alumnus of the Entrepreneurship Bootcamp for Veterans – Families program, was selected as PA's Elizabeth Dole Fellow. A position given to caregivers who will officially represent the Elizabeth Dole Foundation in their local communities and on a national level.
Her husband Jeff suffered an injury during a mission that caused him to need surgery, which resulted in sepsis and irreversible damage to his neck and spine. Due to the initially invisible nature of his illness, Melissa had to advocate for surgeons to take Jeff's symptoms seriously. In addition to chronic pain, Jeff also battles with post-traumatic stress disorder (PTSD). At one point, Jeff became extremely depressed and was having suicidal thoughts. Melissa had to leave her career to care for Jeff full-time, and when they had to sell their home due to the financial impact, Melissa had to do some outside-the-box thinking.
Read more about Melissa's incredible story, her nonprofit organization, and how being a Dole Fellow allows her to help other military spouses just like herself.