The best piece of advice I can provide to active and transitioning service members is to take full advantage of the many resources available to pursue advance certifications and training. While transitioning out of the military can be a daunting task, anything is possible with good time management, self-discipline, and initiative. I was once told by my former Special Forces Team Sergeant to "never let it rest until your good is better and your better is best."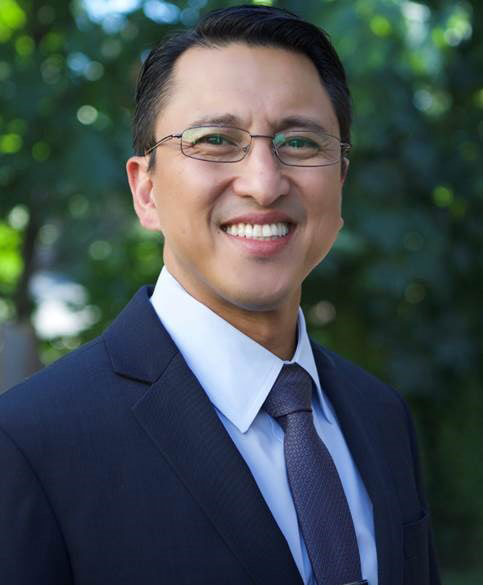 I was born in the Philippines and emigrated to the U.S. when I was 16 where I had to learn a new language, make new friends, and adapt to a new culture. I learned at an early age the words resiliency and determination. I also learned early on to set goals for myself. I managed to accomplish many of my goals to include a successful military career as an Army Special Forces soldier.
As a Special Forces soldier, I spent a large amount of time training and advising foreign partner nations overseas. That means constantly learning so you can "talk the talk and walk the walk." To be good at this line of work you have to be a lifelong learner, always striving to get better, and a true subject matter expert.
With that mindset, I knew I needed to take ownership of my future goals and ambitions. So, when I began my transition last November 2019, my first stop was the Hawk Career Transition Center at Joint Base Lewis-McChord to identify the resources and programs available for transitioning service members. With their assistance, I was introduced to the IVMF's Onward to Opportunity career training program. I attended Angela Condon's O2O informational presentation and was extremely impressed with the O2O program, which allows service members, veterans, and military spouses to receive, at no-cost, professional certifications and career training to support a successful transition.
While COVID-19 definitely imposed some challenges during my transition, I was able to adapt to the changing environments and used the "virtual environment" to balance work, transition, and career training. I passed my Project Management Professional (PMP), Six Sigma Yellow Belt, Google IT Support Professional, Scaled Agile Scrum Master and CompTIA A+ O2O coursework while also participating in a remote Hiring our Heroes Corporate Fellowship with Nike. The O2O online learning platform was a valuable resource to study for these certifications. The platform allowed me to access additional coursework, TestPrep, and additional resources to help with my exam preparation. Additionally, the O2O program helped with expanding my virtual network and with my career transition by inviting industry experts to engage with and provide career advising to the cohort members.
Lastly, I owe most of my success to the resourcefulness, support, and dedication of the O2O team – the program managers, coordinators, advisors, and mentors who guided me and made it possible to make this transitioning process less challenging. I am beyond honored to have successfully served our country for 24 years. Thank you so much.
Chris Teodoro
U.S. Army, First Sergeant
Onward to Opportunity Graduate, Project Management Professional (PMP) Certified