Below is a snippet from the interview.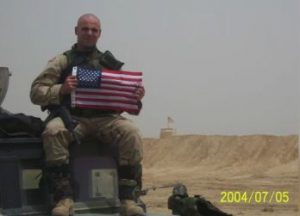 Transitioning from military to civilian life is a daunting task for many veterans, but Brian Collins says even after he retired his uniform, he still found a way to continue his service. He traded life on the base for a cubicle at SU, but his desire to help fellow veterans push forward followed.
"I was hired to come here to work as an academic advisor for our veterans, military spouses, transitioning service members that are in the Onward to Opportunity program," said Collins.
It's a national program that provides free career training and certifications to service members and their spouses. Collins has helped about 7,000 students since March 2019.
"Sometimes it helps when they know the veteran is on the other end of the phone or computer, letting them know, 'Hey, I've been there done, I've done that, I've been in the exact same seat you are; you can get through this,' " said Collins.
Watch the full interview with Brian