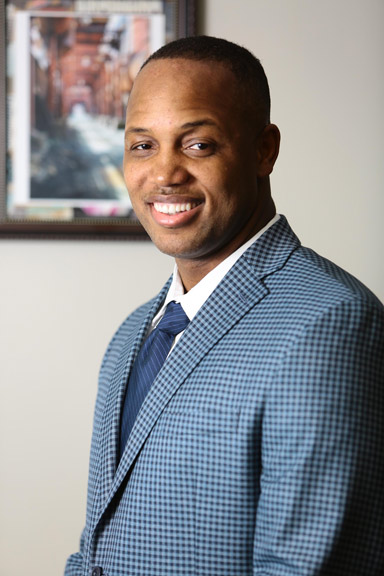 Hartnel Lambert was born in Kingston, Jamaica, and immigrated to the United States of America when he was 9 years old. Moving to the U.S. was one of the most challenging and – no doubt – the most rewarding experiences of his life. He was nervous at first, but his father who migrated to the U.S. decades before he did, helped by paving the way for him because he knew the benefits and wanted him to have a better life in general; and, more specifically, a better education. While growing up in Jamaica, Lambert always dreamt of living in the U.S. – a country of endless opportunities where anyone can be and/or achieve whatever they wanted to be/achieve by working for it. Thus, he considers himself extremely fortunate to be a U.S. citizen. Among other things, he vigorously pursued and achieved his educational aspirations because he knew how difficult it would have been to achieve in Jamaica. After completing high school, Lambert joined the United States Navy and traveled the world – gaining invaluable experience and life skills. In addition to the skills he ascertained, the Navy provided him with the opportunity to pursue and obtain his college degrees.
After getting out of the Navy, he decided to go to culinary school and obtain a culinary degree from Le Cordon Bleu Culinary Academy. Following graduation, he worked at the Ritz Carlton in various roles, eventually landing a leadership role. After 8 years, his family moved to Birmingham, Alabama, and he decided to return to school to obtain a bachelor's degree in accounting and subsequently a master's degree in business administration with a concentration in entrepreneurship. After completing his education, Lambert was accepted into the IVMF's Entrepreneurship Bootcamp of Veterans at Syracuse University, and then to Jim Moran Institute for Global Entrepreneurship, part of Florida State University's College of Business RISE (Resilience. Innovate. Sustain. Evaluate) – another IVMF program. He then graduated from the National Center for Veteran Institute for Procurement (VIP) entrepreneurship program that specifically addresses federal procurement opportunities for SDVOSB and VOSB Business.
Lambert knew he needed to take ownership of his future goals and ambitions. While in school, he started Lambert Financial to provide financial services to government entities, corporations, and small businesses. His company trained hundreds of entrepreneurs on the importance of having a robust financial system. Financial management is one of the most important responsibilities of being an entrepreneur. They must consider the potential consequences of their managerial decisions on profits, cash flows, and the company's financial condition. The activities of every aspect of a business have an impact on the company's financial performance and must be evaluated and controlled by the entrepreneur. Recently, Lambert Financial was awarded the GSA Multiple Award Schedule (MAS) contract, 47QRAA21D002U. The GSA Schedule (also referred to as Multiple Award Schedule and Federal Supply Schedules) are long-term government contracts with commercial firms providing federal, state, and local government buyers access to more than 11 million commercial supplies service at volume discount pricing.
Most recently, Lambert Financials is honored to be among the 2021 recipients of The Shemin Micro-Grant Fund. "Without the help of the IVMF and support of my sons, Aiden and Ethan, I would not be where I am today," Lambert said.
"I owe some of my success to the resourcefulness, support, and dedication of Dr. Mike Haynie and the IVMF family. They have taught me that hard work and determination equals success. Nothing comes easy, hard work, does in fact, pays dividends. No matter what an individual decides to become, hard work and determination is very important in their entrepreneurial journey. You may encounter hardships and set-backs along the journey, but do not get discouraged, push on in order to fulfill your goals. NEVER GIVE UP!" – Lambert
 You can visit his business website at www.lambertfinancials.com.