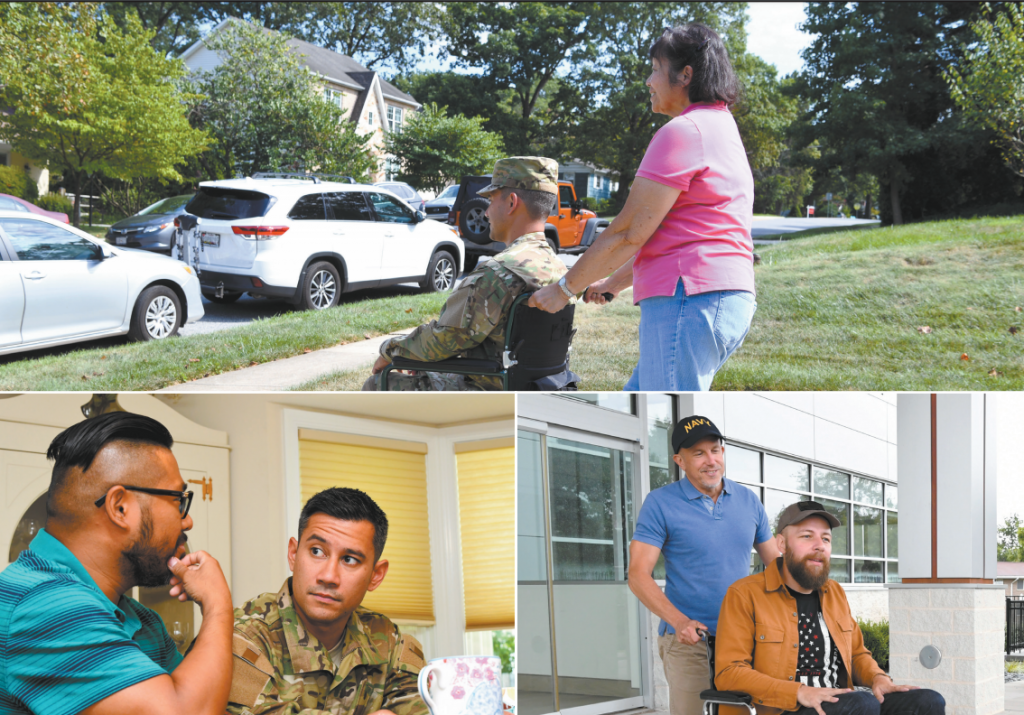 5.5 million Americans provide $14 billion in unpaid service for wounded warriors each year, helping them to remain at home—where they want to be.
These veteran and military family caregivers, along with millions of civilian caregivers, hold up America's fractured and outdated long-term care system. But, they often face intensified challenges—including worse health outcomes, greater strains on family relationships, more workforce difficulties, and immediate financial need.
We believe Veteran and Military Caregivers have earned support as they take on the costs and responsibilities associated with caregiving. The bipartisan Credit for Caring Act, introduced in the U.S. House and Senate, would provide a federal tax credit of up to $5,000 for eligible working family caregivers—including those caring for wounded warriors—to help defray the cost of caring.
List of organizations in support of the Credit for Caring Act
Blue Star Families
Elizabeth Dole Foundation
AARP
American GI Forum
American Red Cross
Armed Services YMCA
Code of Support Foundation
Cohen Veterans Network
Combined Arms Institute
Easter Seals
Easter Seals DC MD VA
Exceptional Families of the Military
Fleet Reserve Association
Freedom Learning Group
Headstrong Project
Institute for Veterans and Military Families
MAZON: A Jewish Response to Hunger
Military Child Education Coalition
Military Officers Association of America
Military Spouse Advocacy Network
Military Family Advisory Network
Modern Military Association of America
Nation's Finest
National Math and Science Initiative
Operation Homefront
Partners in PROMISE
Paralyzed Veterans of America
PsychArmor
Psych Hub
RallyPoint
Rosalynn Carter Institute
Team Red, White, and Blue
The Independence Fund
Tragedy Assistance Program for Survivors
Travis Manion Foundation
Vets First, United Spinal Association
Wounded Warrior Project
The Independence Fund