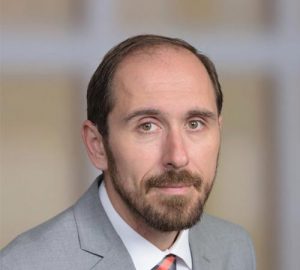 Mirza Tihic was a member of the Institute for Veterans and Military Families from the beginning. However, his path to Central New York began in 1992 after leaving Bosnia for Croatia and later Germany. He said he was fortunate to escape when he did, because many were killed in the subsequent Bosnian war. "We lost literally everything in the war," he says. Tihic finished his high school education in Germany and immigrated to the United States in October, 1999. After picking up enough English to enroll in college, he started his first semester at Onondaga Community College in January of 2000. The following year he transferred to Syracuse University.
Tihic wanted to be of service to his community, so his first instinct was to become a doctor. However, the process to do so in America was very different than that of Europe and the timing did not work out for him. So he instead pursued a masters in neuroscience to make his medical school application more competitive. While working on his master's degree, he took a class on morality in the medical field that changed his plans. "I disagreed with a lot of the stuff that the medical doctors were saying," he says. "Basically, I realized my goal was to really help humanity."
Around the end of 2003 while pursuing a master's degree in neuroscience, he started a landscaping business. His father joined him, and together they gradually expanded their service business to include home renovations. "I realized entrepreneurship has helped me and my family reach the mainstream in US. Entrepreneurship, just like medicine, helps people," Tihic says. After graduating from Syracuse University's College of Engineering and Computer Science in 2004, Tihic decided to fully invest himself in entrepreneurship. Tihic applied and was accepted into the Master's of Business Administration at Syracuse University's Whitman School of Management, and earned his degree in 2006.
He was determined to support people interested in entrepreneurship especially because his family was discouraged to start a business after arriving in the United States. Tihic says that discouragement wasn't enough to dissuade them, but it made connecting to the right resources and support more difficult. "It took us a long time to get to the right resources. But once we got to the right resources to be able to flourish and grow," he says. "My goal became helping prevent others from going to such a poor experience."
In 2007, Tihic began working with then Whitman faculty member Professor Mike Haynie. He first spearheaded a program called Startup New York with the goal of establishing an inclusive entrepreneurship program for people with disabilities, and ended up working with veterans. "Entrepreneurial Bootcamp for Veterans was supposed to be a summer program but it took off from there."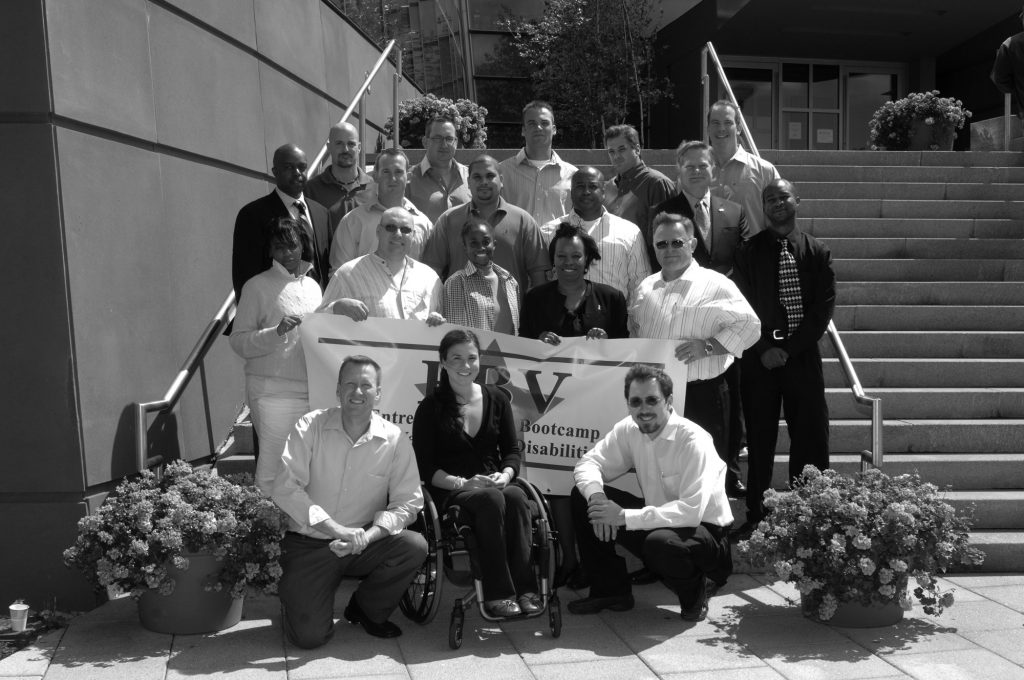 Later, after the success of EBV, Haynie officially established the Institute for Veterans and Military Families (IVMF) in 2011, bringing Tihic on as the fifth employee. Today, he's a Postdoctoral Researcher with the Department of Entrepreneurship and Emerging Enterprises at Syracuse University's Whitman School of Management. His goal now is to provide create a national database of veteran owned business that can provide insight to prospective small business owners. He hopes to provide encouragement to veterans that he didn't receive when starting his family business.  "I do believe entrepreneurship is a great way of life. And I think everybody should be given the opportunity to educate themselves about entrepreneurship resources available and then make an informed decision."
Tihic says he's proud to help veterans start business of their own. Entrepreneurship leads to fulfilling work and being their own boss. Two things his family gained after arriving in the United States. He finds veteran business owners often mirror his own family's motivations. "One of the top five reasons veterans start businesses is to help the local community," says Tihic. "That's really specific to veterans. Selfless leadership serving the higher purpose."