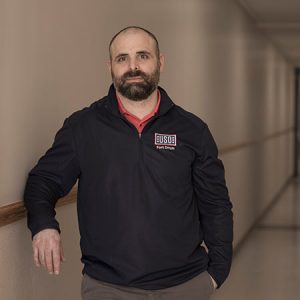 With veteran unemployment falling to 3.9% in November 2021, national attention is shifting to veteran underemployment. Veterans are considered underemployed when their skills are not being fully utilized, leaving them struggling to make ends meet or to feel like they're meeting their full potential. The rate of veteran underemployment is much higher, around 15%, and is also much higher than that of their civilian counterparts.
Military.com's 2022 list features programs in fields from utilities to information technology and everything in between. Here is what Military.com said about Onward to Opportunity:
Syracuse University's Institute for Veterans and Military Families (IVMF) is one of the best resources for veterans looking for a post-military career, and one of the reasons for that is its Onward to Opportunity program (O2O). The IVMF offers a considerable list of learning opportunities through O2O.
The no-cost program links transitioning service members and active-duty military spouses to new training and certification programs open around the country with companies like Amazon Web Services, Cisco, and Skillsoft.