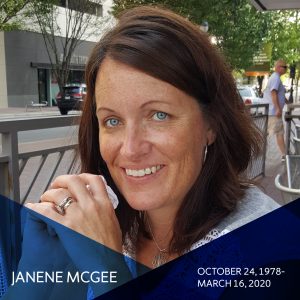 In spring 2020, Mecklenburg County, the state of North Carolina, and the broader veteran community lost a fellow veteran and passionate advocate Janene McGee. In addition to leading the county Veteran Services Office team, Janene also championed several collaboratives addressing homelessness and suicide prevention. In honor of Janene's incomparable spirit and advocacy for the military-connected community, Syracuse University's Institute for Veterans and Military Families has created a scholarship to support professional development opportunities for AmericaServes providers.
Applications are now open! You must apply by March 31th.
The Marvin Freeman, Jr. Spirit of Compassion Scholarship is also available for AmericaServes Coordination Centers. More information can be found here.