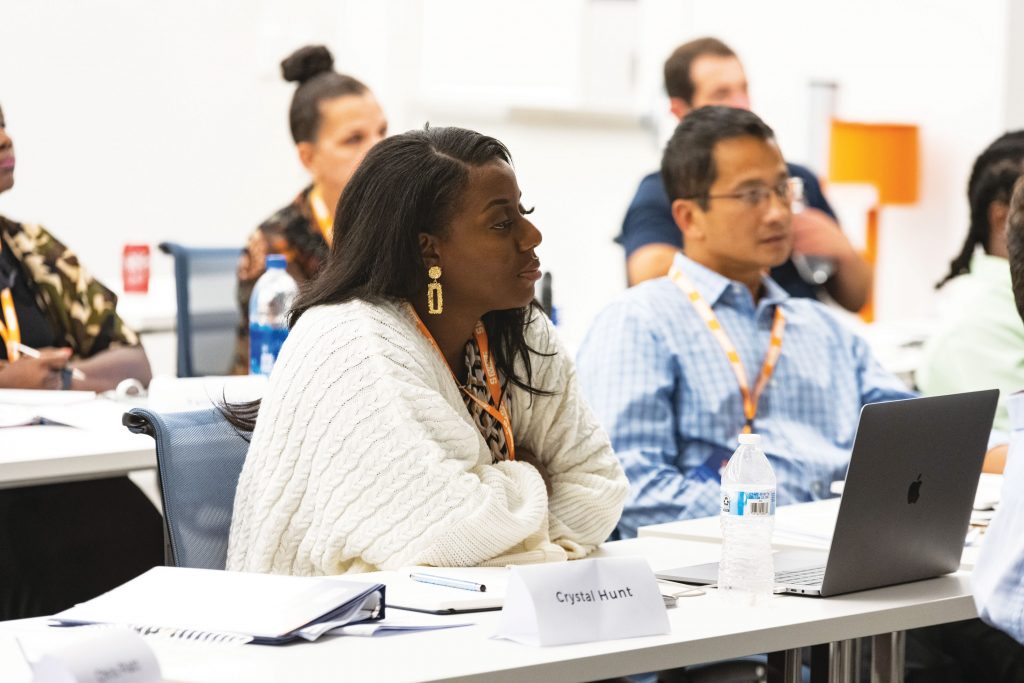 April is National Financial Literacy Month, and a time to give particular attention to military financial readiness. Service members, veterans, and their families have unique financial circumstances that most civilians don't have to navigate. From managing housing instability, service-connected disabilities, and out-of-pocket moving costs, to leveraging military benefits like the G.I. Bill and savings accounts, financial readiness for military households has far-reaching effects. The IVMF and its partners have research and programs designed to educate military families about the best ways to get their financial houses in order as needed. Here are some key educational resources for financial health improvement.
It's important to understand that poor financial decisions made early in a military career can lead to a cascade of long-term financial consequences. They can affect everything from transition to employment, financial stability, availability of emergency funds, access to higher education, retirement plans, and more. Sadly, challenges related to money mismanagement, including debt, or not paying bills on time, appear to be stronger predictors of severe impacts on mental wellness. Financial literacy education geared to military-connected individuals can help mitigate costly challenges and inform healthy financial practices that pay off in the long term.
Military OneSource offers free financial counseling to all active-duty service members, including National Guard, reserve members, and their families. Trained professionals who know about military-related financial issues are available to discuss programs available to meet specific needs. Topics cover budgeting, money management, talking to creditors, college savings, and more. The Veterans Benefits Administration (VBA), part of the U.S. Department of Veterans Affairs (VA) also has benefits and information to support financial readiness for service members, veterans, and their families. They include information about compensation, pension and fiduciary, insurance, and more.
IVMF Founding Partner JP Morgan Chase also has dedicated financial resources and programs for military-connected community. IVMF research, thanks to generous contributions from JP Morgan Chase, gains regular insights on how transitions can have serious financial implications for military households. Factors include planning for gaps in employment, which often extend months longer than expected. With more financial flexibility, veterans can navigate more preferred pathways into more desired career options that lead to long-term satisfaction, rather than taking the first job available.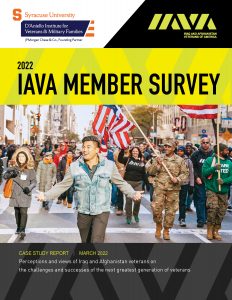 According to the 2022 Iraq and Afghanistan Veterans of America Member Survey, only 65% of respondents said they were prepared to manage their finances immediately after transitioning from the military (35% were not). Also, findings from the 2021 Military Family Lifestyle Survey (MFLS) indicate that just over half of all post-9/11 veteran respondents (53%) are experiencing financial stress. Some of the most cited reasons for this financial stress include excessive credit card debt (30%), spouse underemployment or unemployment (24%), and student loans (22%).
As part of our broader employment research, and with the generous financial support and collaboration of Prudential Financial, Inc., the IVMF has explored the topic of military spouse employment, including how it relates to financial readiness in military households. Understanding Status of Forces Agreements (SOFA), defining and enabling job portability, and other employment solutions for military spouses can contribute to greater financial stability and alleviate a key reason why military families experience financial stress.
The USAA Education Foundation also has a wealth of free videos and publications to help the military community better Command your CashTM. Their materials provide objective information designed to improve financial readiness in easy-to-understand and relatable ways. Topics cover everything from managing debt, which is another major contributor to financial stress, to building wealth and budgeting. They also have special content for military youth, like understanding credit, goal setting, and financing college.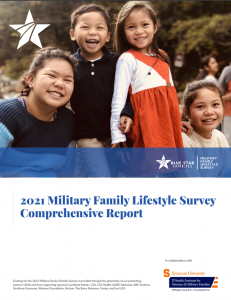 Bank of America has financial resources for military-connected customers, including free financial education on a variety of topics from Better Money Habits® and tools to help plan financial futures. They also outline military benefits designed to ease financial burdens and provide some additional protections. The Wounded Warrior Project also has a Financial Education program to equip veterans with customized tools and support to achieve financial wellness, including webinars, assessments, and articles.
Again, this year's MFLS identified key financial challenges in transition for post-9/11 veteran respondents included finding employment and financial struggles (45% and 30% for those without a service-connected disability; 47% and 44% for those with a service-connected disability).
The D'Aniello Institute has created resources that demonstrate how sound financial preparation ahead of transition can create more financial flexibility, which can mitigate many challenges veterans and their families routinely experience in the transition process. They include tools and checklists as well as recommendations for boosting financial flexibility. For example, financial considerations for veterans discuss the need to evaluate and pursue career opportunities that maximize lifetime earnings over the near-term and saving beyond emergencies to allow greater flexibility during transition.
Find more information and financial readiness resources for military service members, veterans, and families in Pathways to Opportunity: Financial Flexibility and Workforce Readiness.