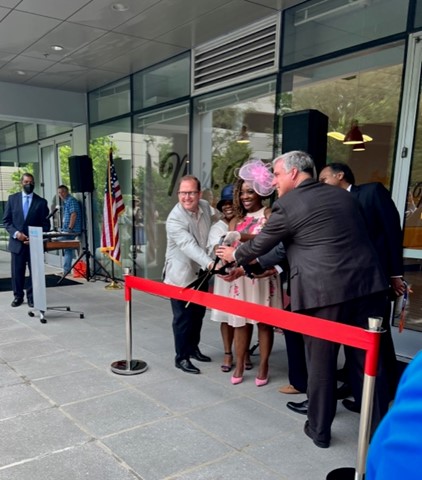 It's no accident that Erinn Roth embodies many traits that successful entrepreneurs should have. She literally hails from a place called Enterprise, Mississippi, so maybe it's part of her heritage. Her bold initiative, ingenuity, and military experience are assets that Roth has used in her small business endeavors. Her story is as relatable as it is inspiring for other military-connected entrepreneurs.
In November 2015, Roth made an appointment with her retirement officer. While making her plans to transition out of Army service, she set her sights on starting a business where she could tap into her love of Southern cooking and make some desserts on the side. That was her first plan, anyway. She likes to say if you want to hear God laugh, tell him your plan. When she told her parents about her plans, her mom said, "whatever you decide to do, it's going to be successful." A month later, her mom died. It changed her whole universe, put her into a severe funk, and made her update those first plans. She remembers listening to Steve Harvey talk about stepping out on faith.
"Something said to me, 'girl, get up now and start that business,'" she said. "What I heard was my mom telling me to go out and do it, and that's when I got started."
Roth's retirement officer connected her to resources and services available to her, including GI Bill benefits, the SBA, and a list of the many entrepreneurship programs and services from the D'Aniello Institute for Veterans and Military Families (IVMF).
"From there, it was like what Oprah calls an 'aha moment'," she said. "I saw all the programs and opened up so many doors."
Two days after retiring from the Army in January 2017, Roth started pastry school at L'Academie de Cuisine in Gaithersburg, Maryland. She started what has become Mrs. Jo's Petite Eats Patisserie and Café, named after her mother, featuring made-from-scratch, small-batch, southern-inspired desserts with a French flair/twist. Now, instead of making desserts on the side, she's opening her first brick-and-mortar presence in one of the toniest neighborhoods around the nation's capital.
"This little southern girl from Mississippi is going to show Northern Virginia what I can bring to the table," she said.