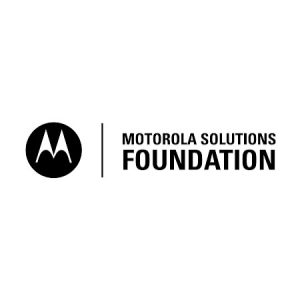 The D'Aniello Institute of Veterans and Military Families is proud to announce it has received a grant for $50,000 from the Motorola Solutions Foundation, the charitable arm of Motorola Solutions. The IVMF was first awarded the grant in 2017 in support of the organizations in its national career preparedness training program, Onward to Opportunity (O2O). Offered on 20 military installations (and online), with over forty certifications and working with over 800 employee-partners, O2O provides career training in a variety of fields including IT, HR, business, cyber security, and more across the entire continental US.
The Motorola Solutions Foundation, which has donated $100 million over the past 10 years, focuses its giving on three key areas: first responder programming, technology and engineering education, and programs that blend the two. The Foundation has a long-standing commitment to supporting programs that benefit underrepresented populations and aims to partner with organizations that align to its values of accountability, innovation, impact, diversity and inclusion.
"The Motorola Solutions Foundation is proud to partner with organizations like the IVMF that share our values and passion for driving positive change in the community," said Karem Perez, executive director of the Motorola Solutions Foundation. "We believe in the work that the IVMF is doing and look forward to seeing their continued impact."
About the Motorola Solutions Foundation
As the charitable and philanthropic arm of Motorola Solutions, the Motorola Solutions Foundation partners with organizations around the globe to create safer cities and equitable, thriving communities. They focus on giving back through strategic grants, employee volunteerism and other community investment initiatives.
Their strategic grants program supports organizations that offer first responder programming and technology and engineering education, and align to our values of accountability, innovation, impact, diversity and inclusion. The Foundation is one of the many ways in which the company lives out its purpose of helping people be their best in the moments that matter. For more information on the Foundation, visit: www.motorolasolutions.com/foundation