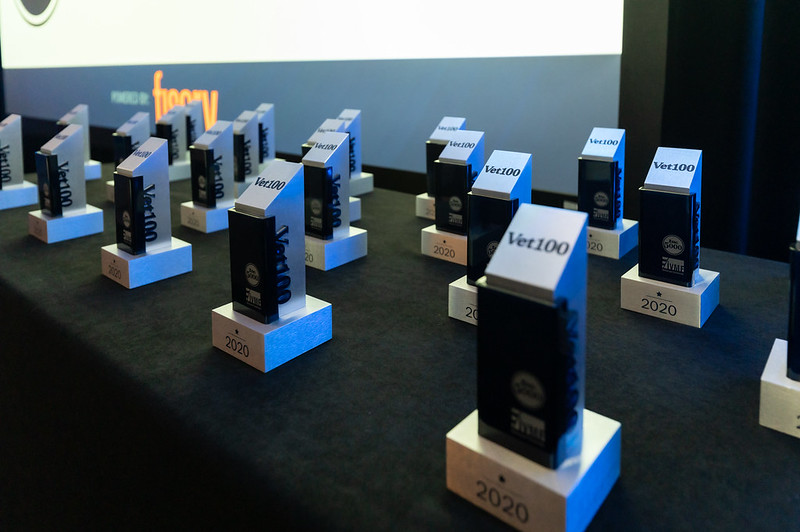 Inc. magazine, in partnership with the IVMF, announced the sixth annual Vet100 list—a compilation of the nation's fastest-growing veteran-owned businesses.
Created in partnership with Inc. magazine, the Vet100 was born out of the iconic Inc. 5000 list of the fastest-growing private companies based in the U.S. Both distinctions are considered hallmarks of entrepreneurial success.
"In almost every industry we see veteran-owned businesses excelling by applying leadership and management skills they learned from their military service and having tremendous impact in their communities," said Dr. Mike Haynie, Syracuse University Vice Chancellor as well as the Founder and Executive Director of the IVMF. "Veteran entrepreneurs are a critical component of the small business landscape, and we're excited to see our program graduates recognized by Inc., particularly those who are enjoying recurring placement on the Vet100 list. We appreciate Inc.'s commitment to highlighting these success stories. One specific area we're proud to see growth this year is the number of those businesses whose veteran business owners are women. All of us here at the IVMF take pride in moments like these and we're grateful for the continued partnership with Inc."
This year's list includes 48 veteran-owned businesses that have been named to a previous Vet50/Vet100 list, including KGM Technologies in Norcross, Georgia, the top-ranking veteran-owned business on the Vet100 list, and ranked in 27th place on the Inc. 5000 list. This year's honorees have an average growth rate of 1,846% over the past three years, and 24 of the businesses appearing on the Vet100 list are alumni of the IVMF's programs. Also, this year's list features 10 businesses that are owned by women veteran entrepreneurs, a unique community of entrepreneurs the IVMF supports through its Veteran Women Igniting the Spirit of Entrepreneurship (V-WISE) program.
"Building a business and the prosperity that can come with it, has never been harder than in this past, chaotic year, the supply chain disruption and the pandemic before it," says Scott Omelianuk, Inc.'s Editor in Chief. "Given that prosperity is driven by small business, and given, we now know, the impact Veteran founders have on that small business, it's important to recognize them and celebrate their foundational support of the economy through their entrepreneurial successes."
The honorees will be recognized at a dinner and awards ceremony as a part of the IVMF's Veteran EDGE conference in Dallas, Texas. The ceremony is sponsored by payments and financial services technology provider Fiserv, one of the IVMF's strategic partners and a founding member of the Coalition for Veteran Owned Business, a national initiative to support the success of businesses owned by veterans, service members, and military spouses.
"Fiserv is a proud supporter of the military community and is committed to enabling the entrepreneurial ecosystem – sharing best practices, providing support, creating connections, leveraging networks, and standing out by making it clear what we stand for," said Dr. Vivian Greentree, Navy Veteran/Military Spouse, Head of Global Corporate Citizenship, Fiserv. "We are proud to power the Vet100 in its sixth year of championing the achievements of veteran-owned businesses across the country. The growth and success of these businesses are a true testament to their hard work and grit. We look forward to seeing their continued success."
Learn more about the Vet100 list and see the 2023 honorees.