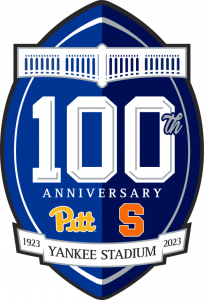 Syracuse University football takes on Pittsburgh on Saturday, November 11th, at 3:30 p.m. at Yankee Stadium. Thanks to the support from The Office of Veteran and Military Affairs and the D'Aniello Institute for Veterans and Military Families, these winners will both be joining the loud house in NYC to support the football team playing in Yankee Stadium!
Congratulations to all the winners!
Jonathan R. – IVMF Alum
Celia H. – IVMF Alum
RJ S. – Student Veteran
Michael G. – Military-Connected Student
Syracuse is currently 4-4 in the regular season and played last year in the Yankee Stadium at the Pinstripe Bowl. We hope you join our winners bringing Orange to the Big Apple!