Syracuse University has been a stalwart supporter of veterans since World War I. From the Uniform Admissions Program post-World War II to the creation of innovative programs like the Entrepreneurship Bootcamp for Veterans (EBV) and the Institute for Veterans and Military Families (IVMF), the university has consistently evolved to meet the changing needs of its veteran community.
1918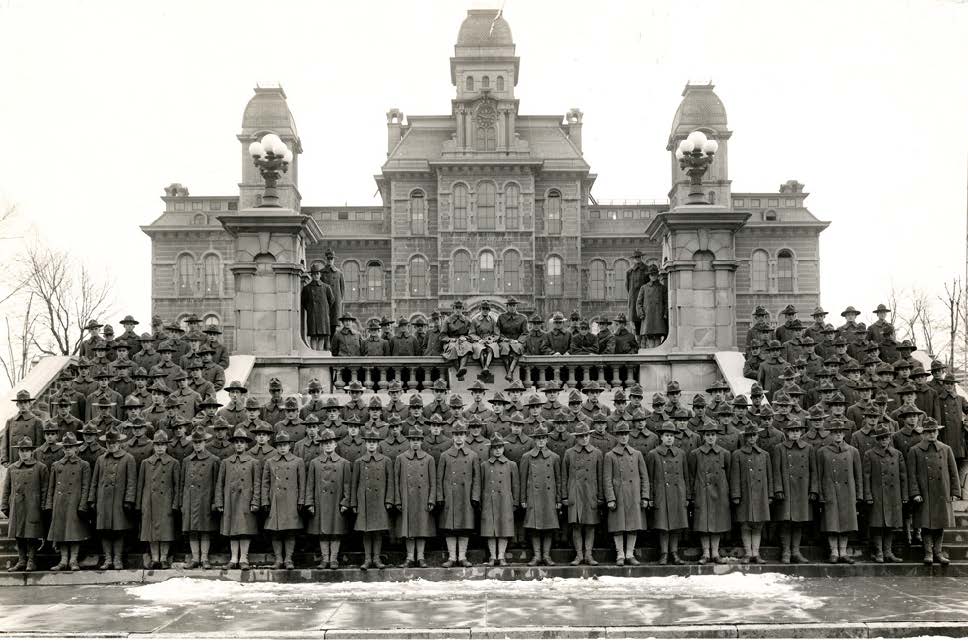 Legacy of Military Support
The University's commitment to veterans and military students goes back at least as far as World War I, when the Students Army Training Corps (SATC) was established. In 1918, the SATC dominated much of life on campus. In 1919, it became the Reserve Officers Training Corps (ROTC).
1944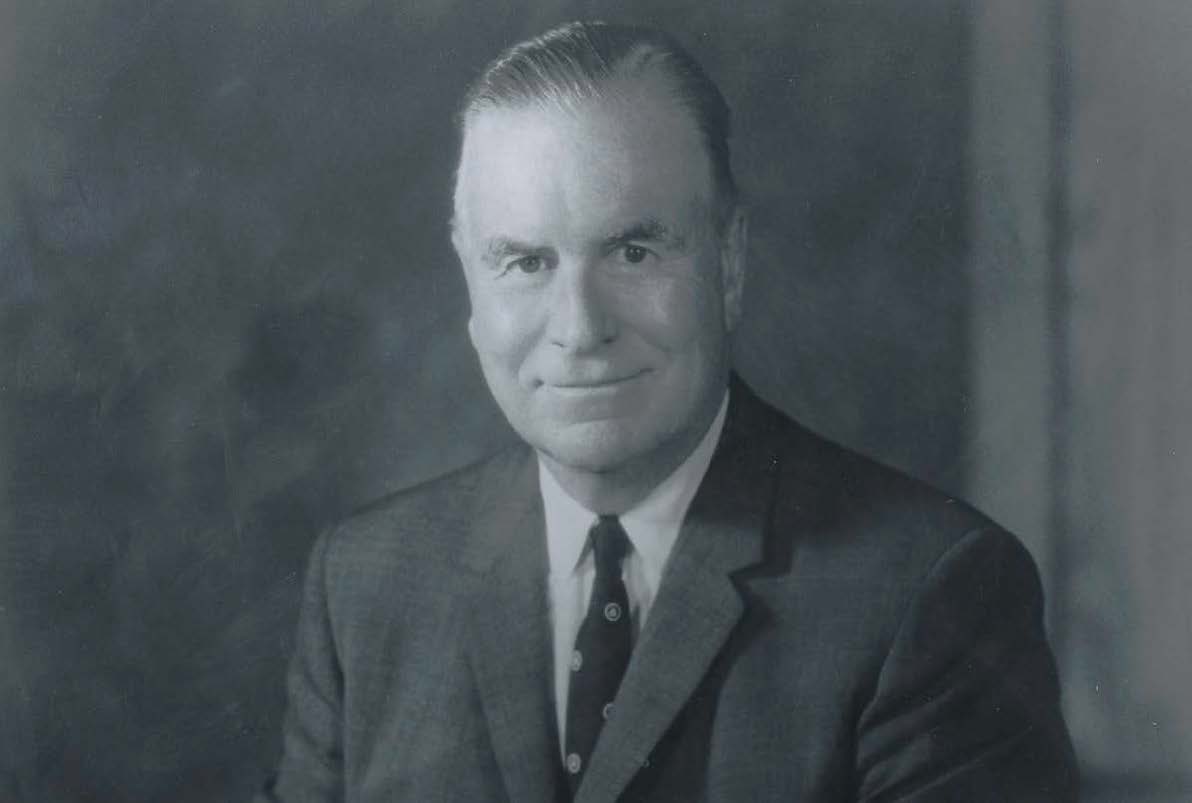 Uniform Admissions Program
Post-World War II, Chancellor William Pearson Tolley recognizes the role that higher education can play in advancing our nation's returning veterans. He announces the University's "uniform admissions program," which ensures all military personnel admission to Syracuse upon return from war.
1946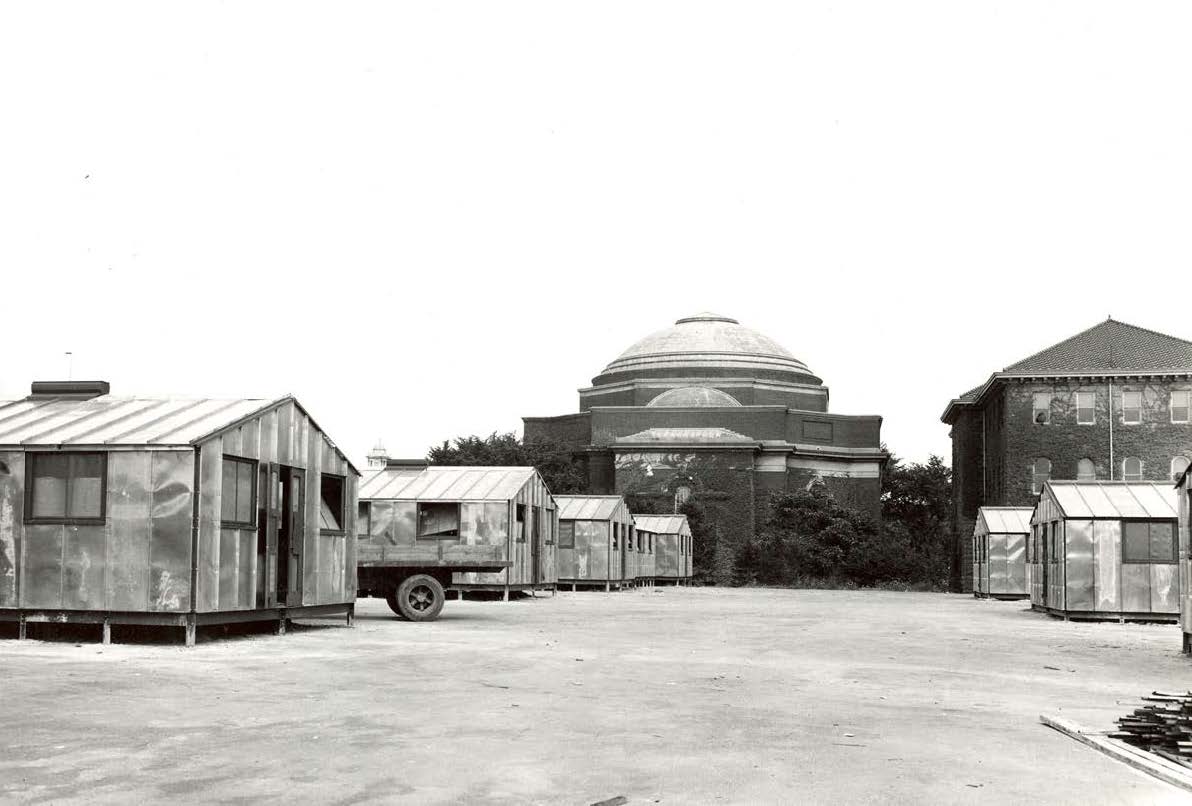 9,464 Veteran Students Admitted
Syracuse University admits 9,464 veterans, almost doubling the student body overnight. Nine-hundred Quonset huts, barracks and trailers from the War Department spring up across campus.
1947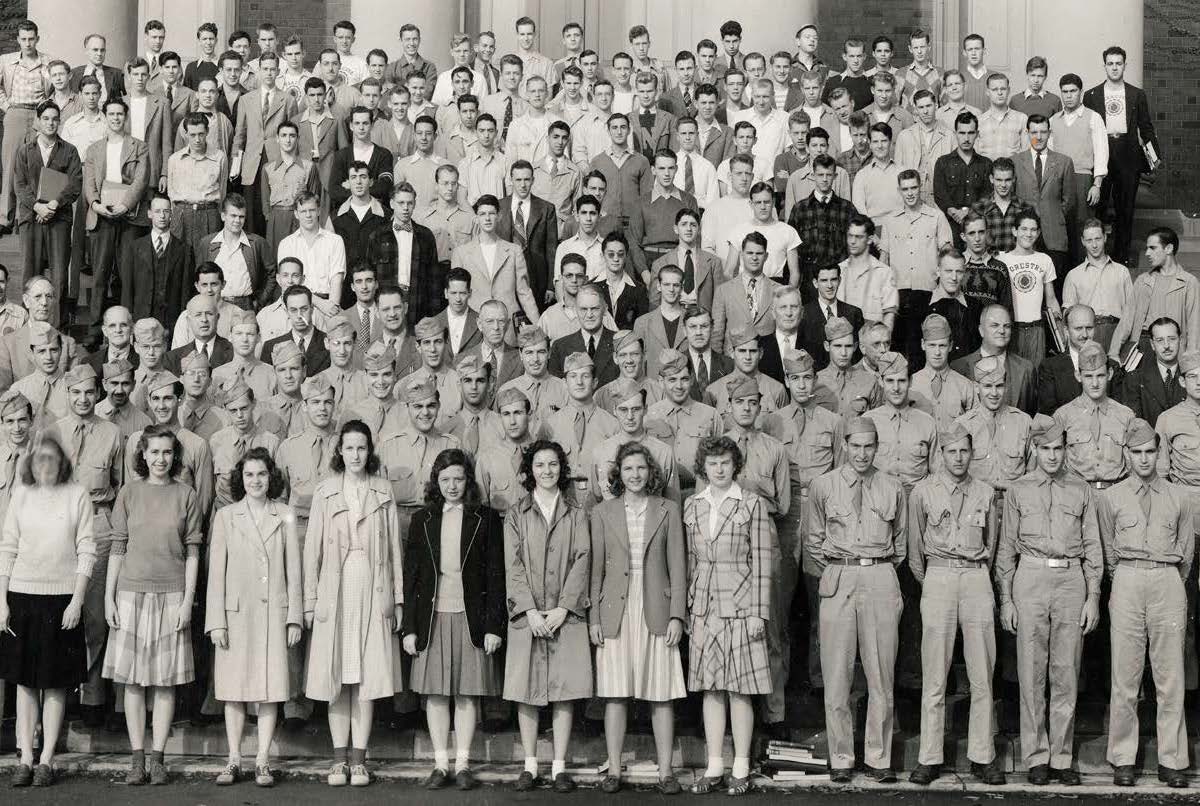 Leading Flexible Education
Syracuse University ranks first in New York State and 17th in the nation in veteran enrollment. University College expands evening extension classes and adult education programs for returning veterans who could not attend the University full-time. University College expands evening extension classes and adult education programs for returning veterans who could not attend the University full-time.
1952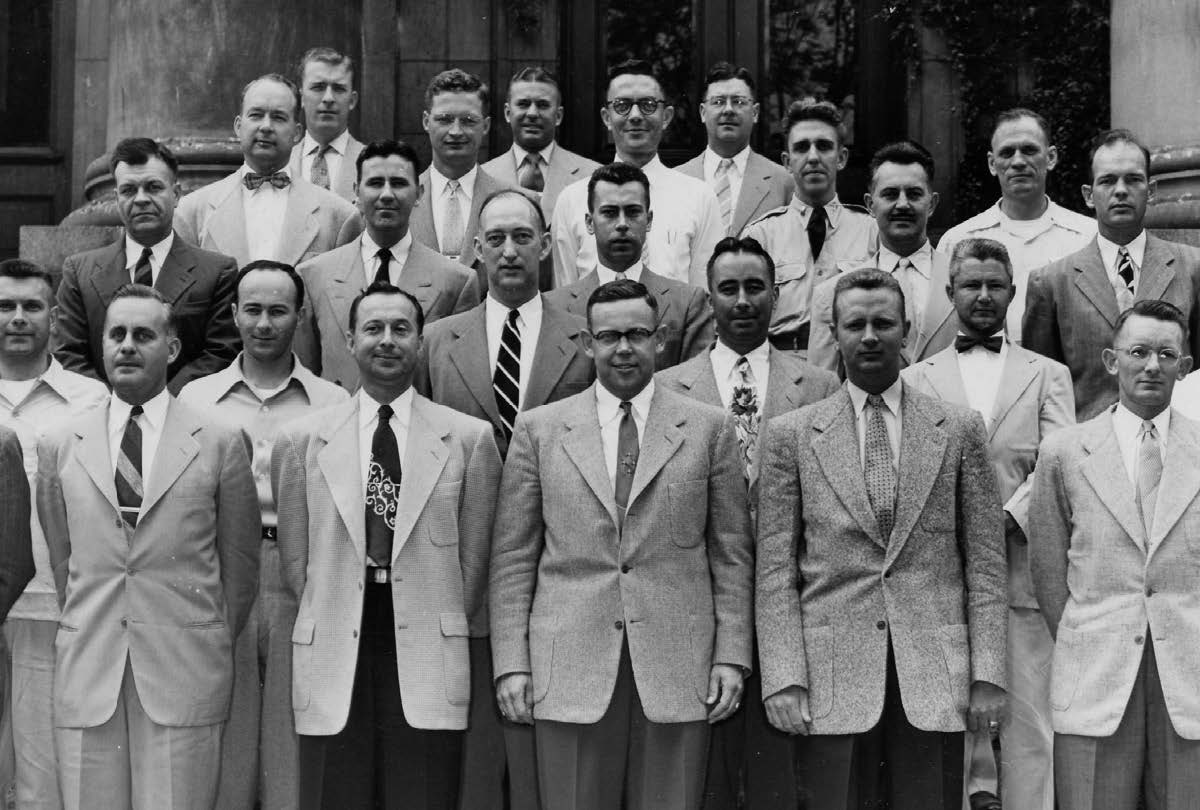 Army Comptrollership Program
The Army Comptrollership Program (ACP) is founded at the University's Martin J. Whitman School of Management, in response to financial problems identified during WWII. In 2006, the ACP was changed to become the Defense Comptrollership Program (DCP). To date, over 2,000 military and civilian personnel have attended the program and graduates have risen to the highest ranks of financial management in the Department of Defense (DoD).
1953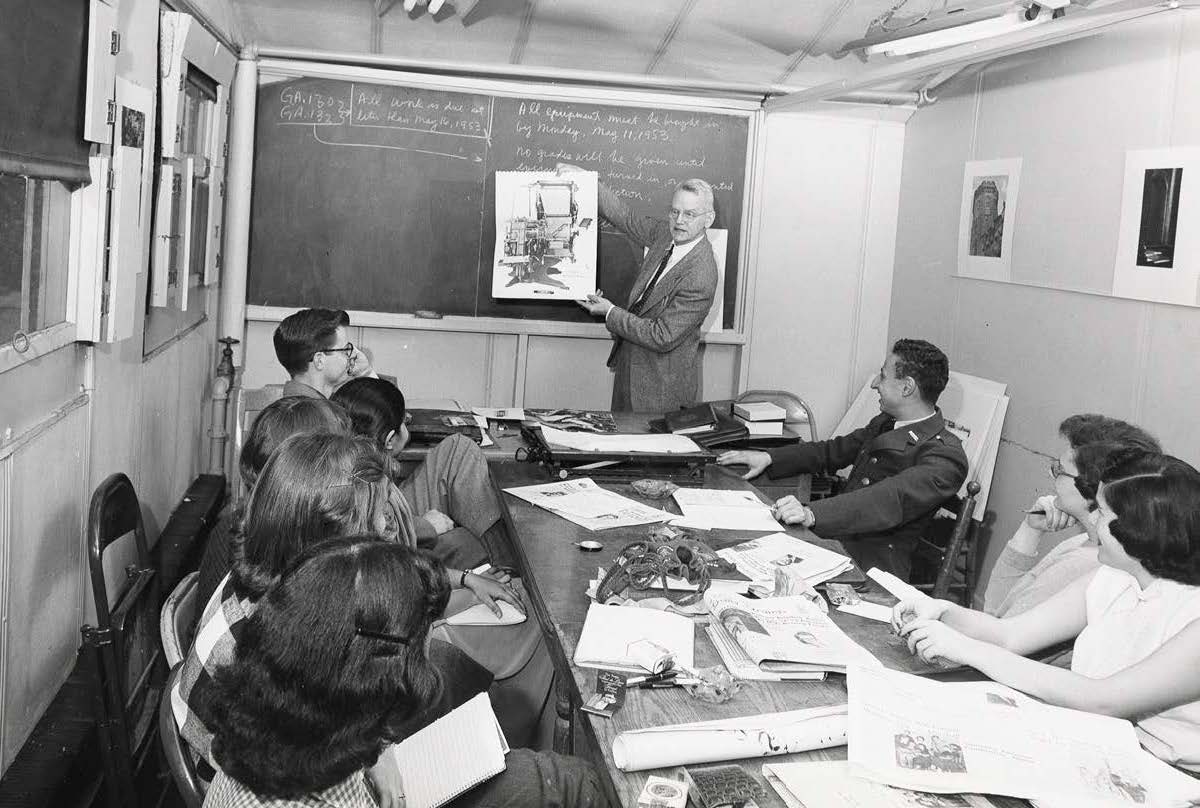 University College opens the first of three Syracuse University national campuses in Rome, New York at Griffiss Air Force Base to support the higher education goals of active duty Air Force.
1963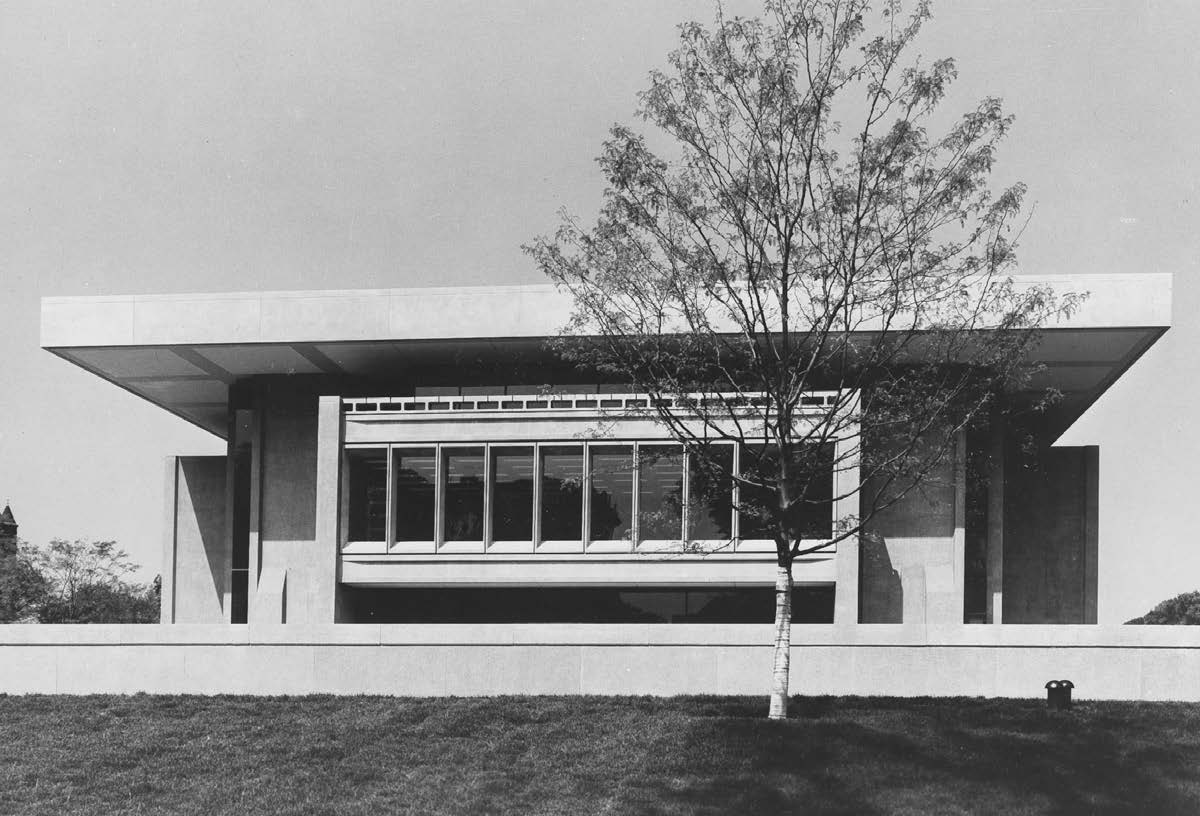 Military Photojournalism Program
The Military Photojournalism Program (MPJ), through a contract with the U.S. Navy, is offered at the University's top ranked S.I. Newhouse School of Public Communications. It teaches active duty personnel serving as combat photographers and military journalists to become better storytellers. Now sponsored by the Department of Defense (DoD), the program is now offered to all branches of the Armed Forces.
1993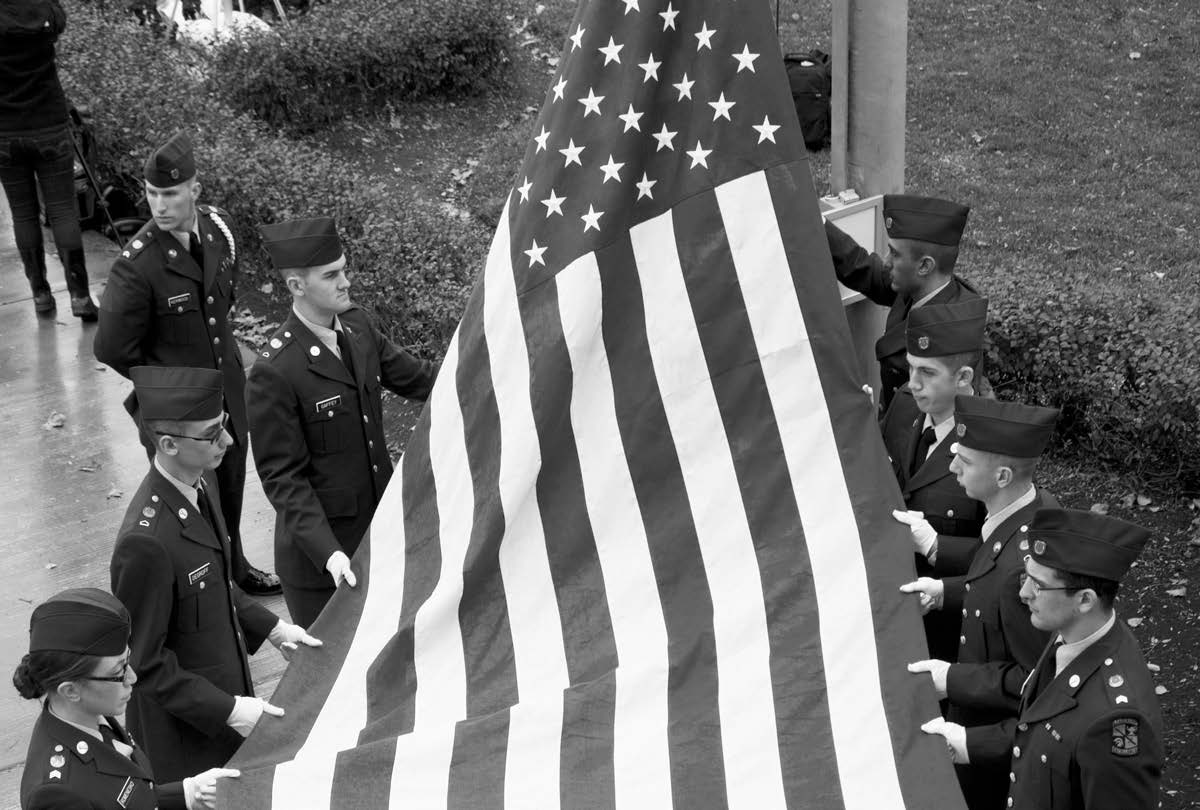 Military Motion Media Program
Newhouse adds the Military Motion Media Program (MMM), sponsored by the DoD. It is open to all active duty personnel serving as mass communications specialists in the joint services.
1996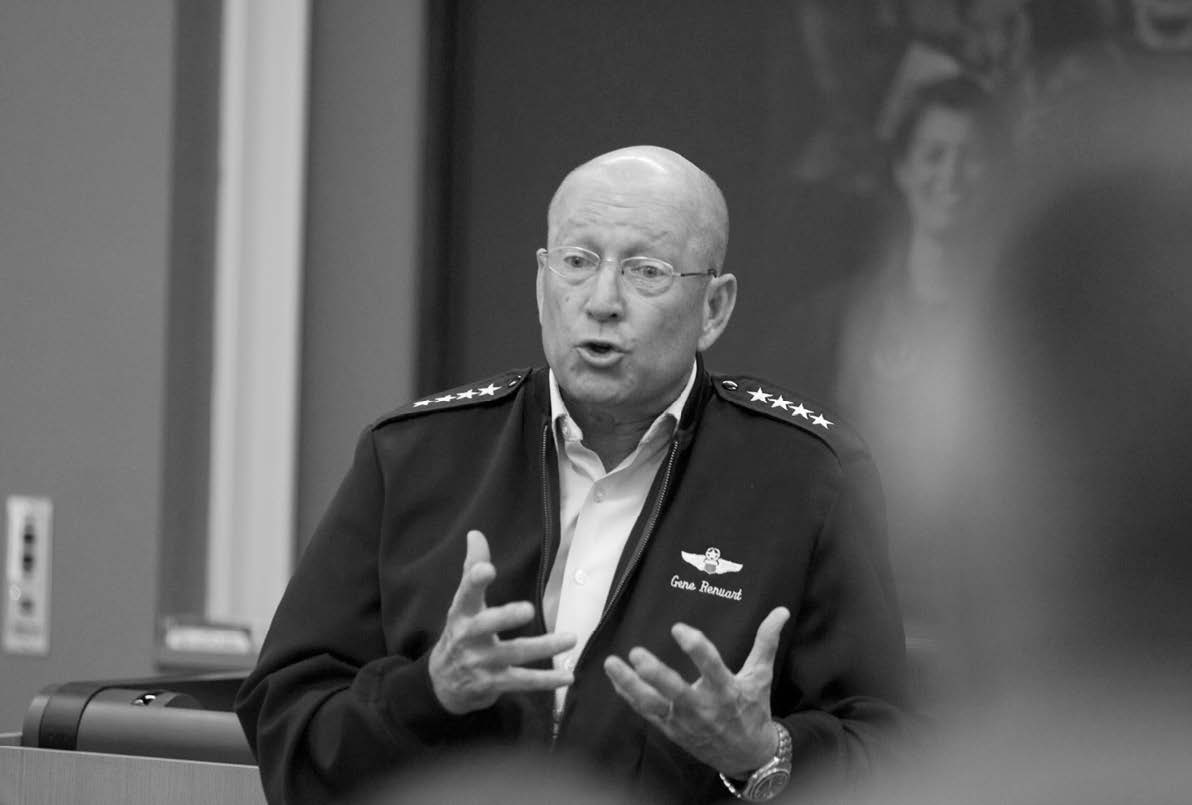 National Security Studies
The University's Maxwell School of Citizenship and Public Affairs begins offering the DoD-sponsored program in National Security Studies (NSS), the premier professional development program for senior civilian and military executives in the public and private sectors. To date, over 2,000 have participated.
2007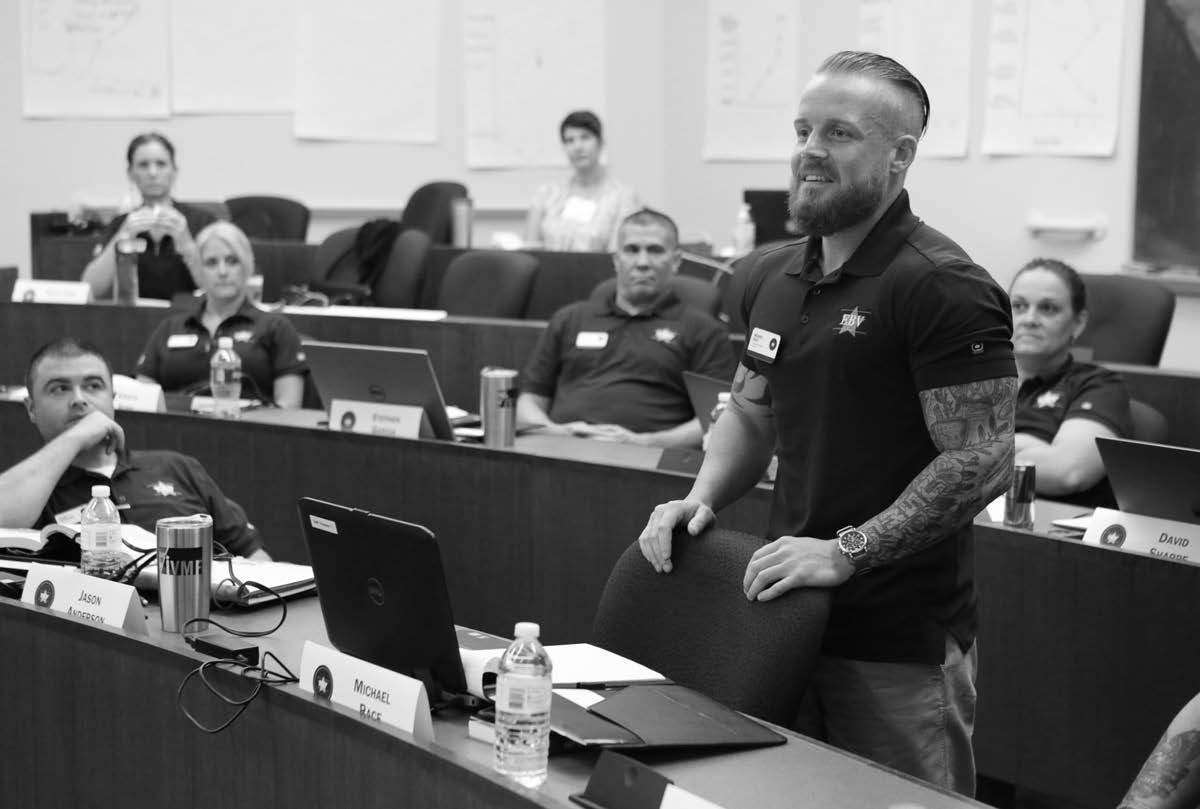 The Whitman School founds the Entrepreneurship Bootcamp for Veterans with Disabilities (EBV) to offer cutting-edge experiential training in entrepreneurship and small business management to post-9/11 veterans with service-related disabilities. The EBV expands to a consortium of 8 universities across the U.S., with the University serving as national host. To date, over 2,000 vets have graduated.
2009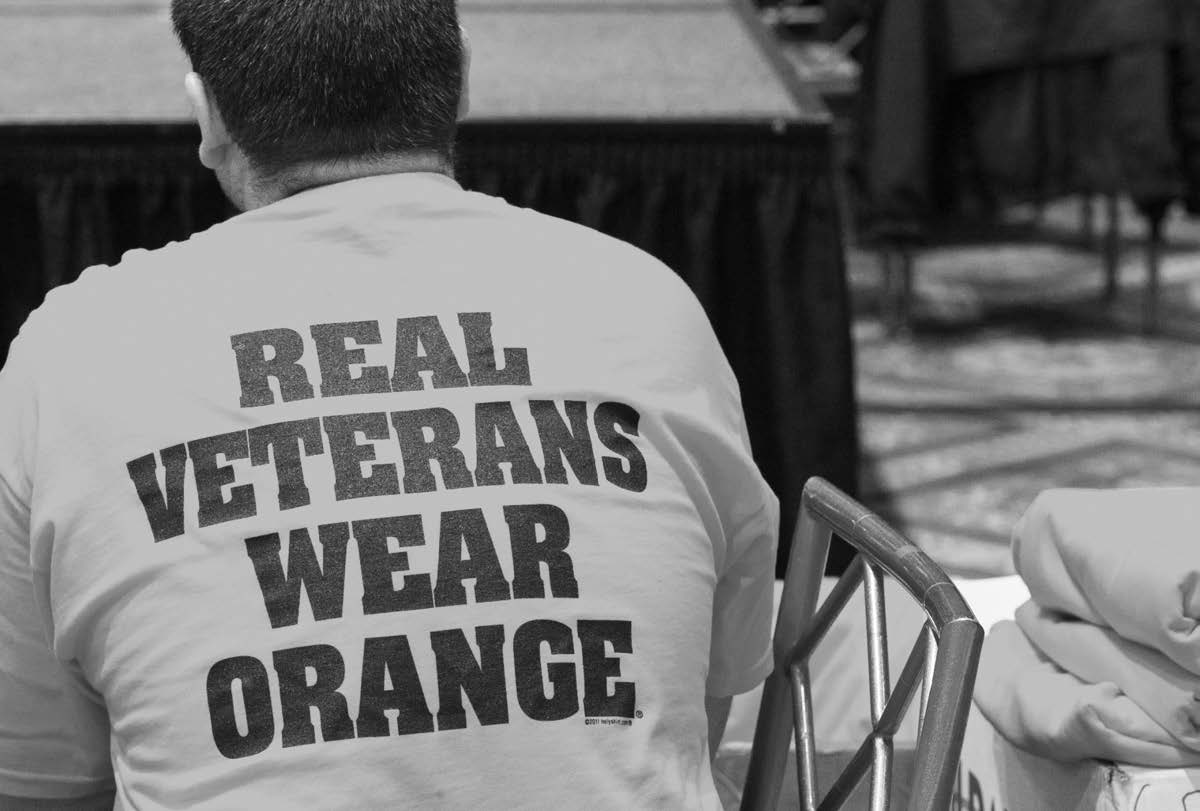 Veterans Resource Center Opens
University College opens the Veterans Resource Center, providing support to student-veterans with a personalized set of services from recruitment to degree completion.
2010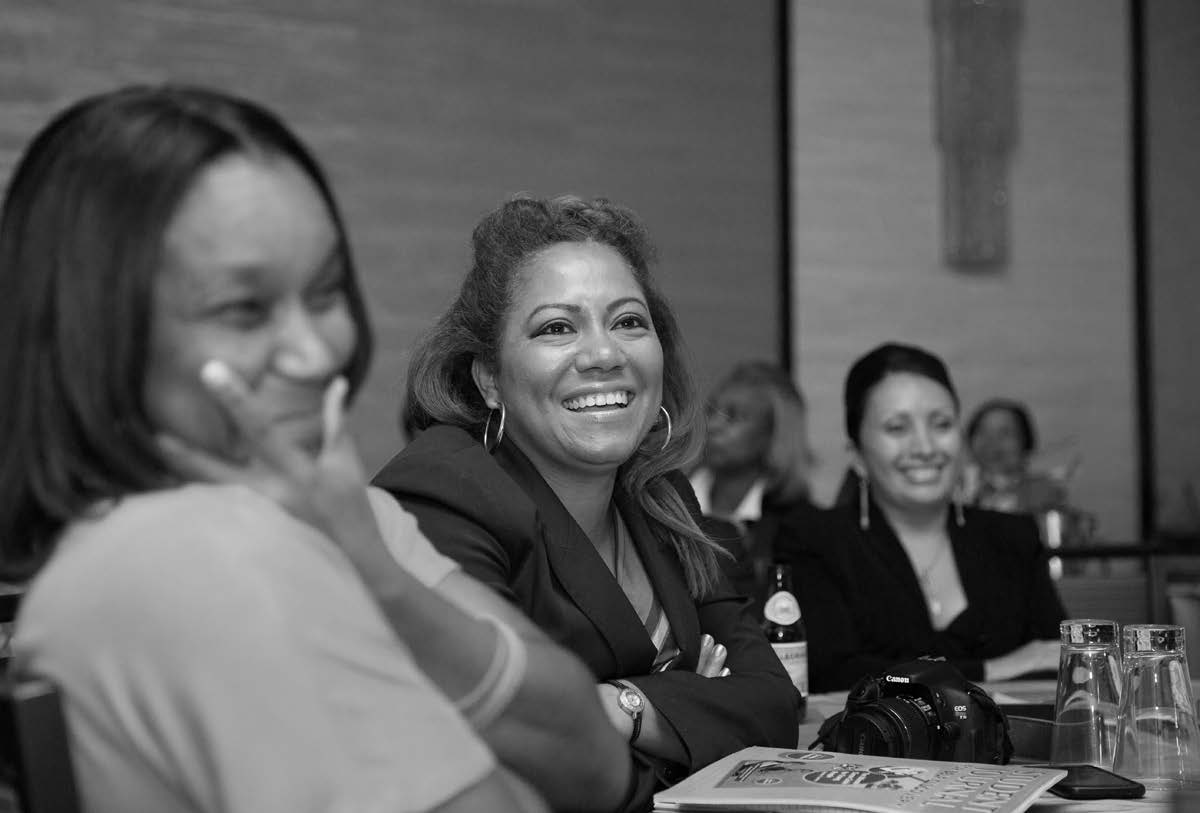 Expanded Entrepreneurship Programs
The University's portfolio of veteran entrepreneurship further expands with the addition of EBV-Families, offered to military family members turned full-time caregivers to a wounded warrior and spouses of those who lost their lives in service to our country; and V-WISE, open to female veterans and their spouses/partners from any branch or era of military service who are pursuing entrepreneurship.
2011-1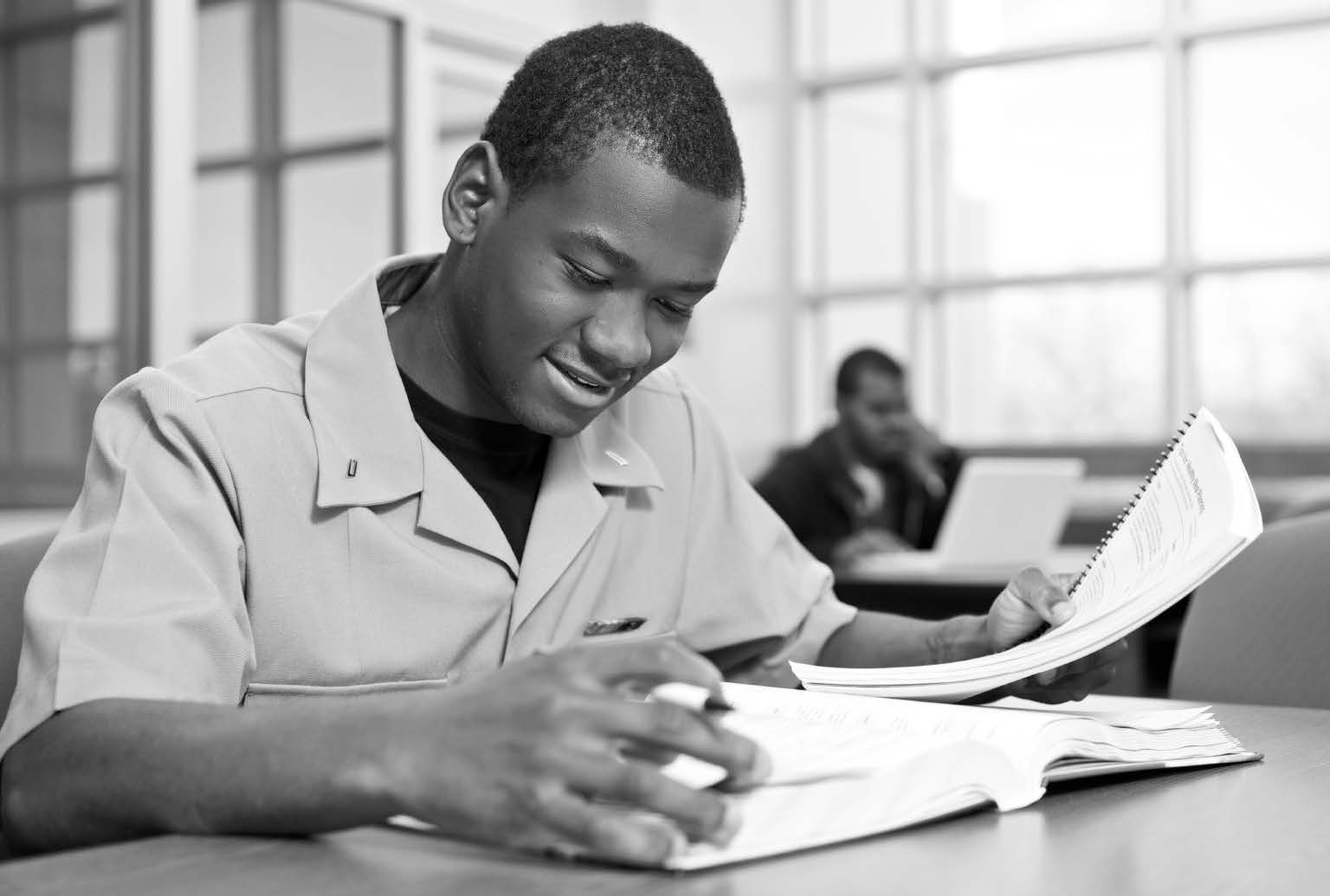 Veterans Career Transition Program
The non-credit Veterans Career Transition Program (VCTP) is offered free and virtually to post-9/11 veterans by the University's School of Information Studies (iSchool) and JPMorgan Chase & Co., providing training for veterans aspiring to careers in technology and operations in large corporations.
2011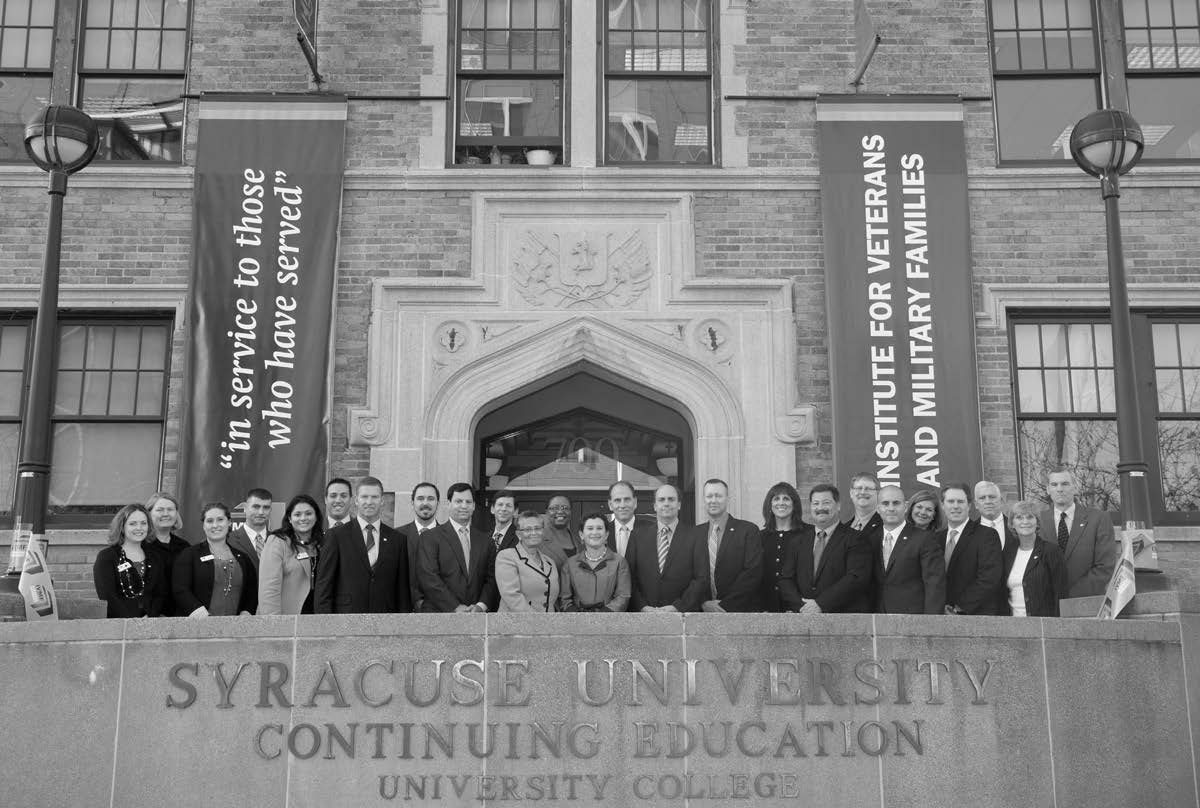 The Institute for Veterans and Military Families (IVMF) is launched in June 2011 to serve all 25 million U.S. veterans, focusing on the social, economic, education and policy issues affecting them and their families post-service.
JPMorgan Chase & Co. broadens its existing collaboration with the University to provide industry leadership, serving as founding partner of the Institute.
2012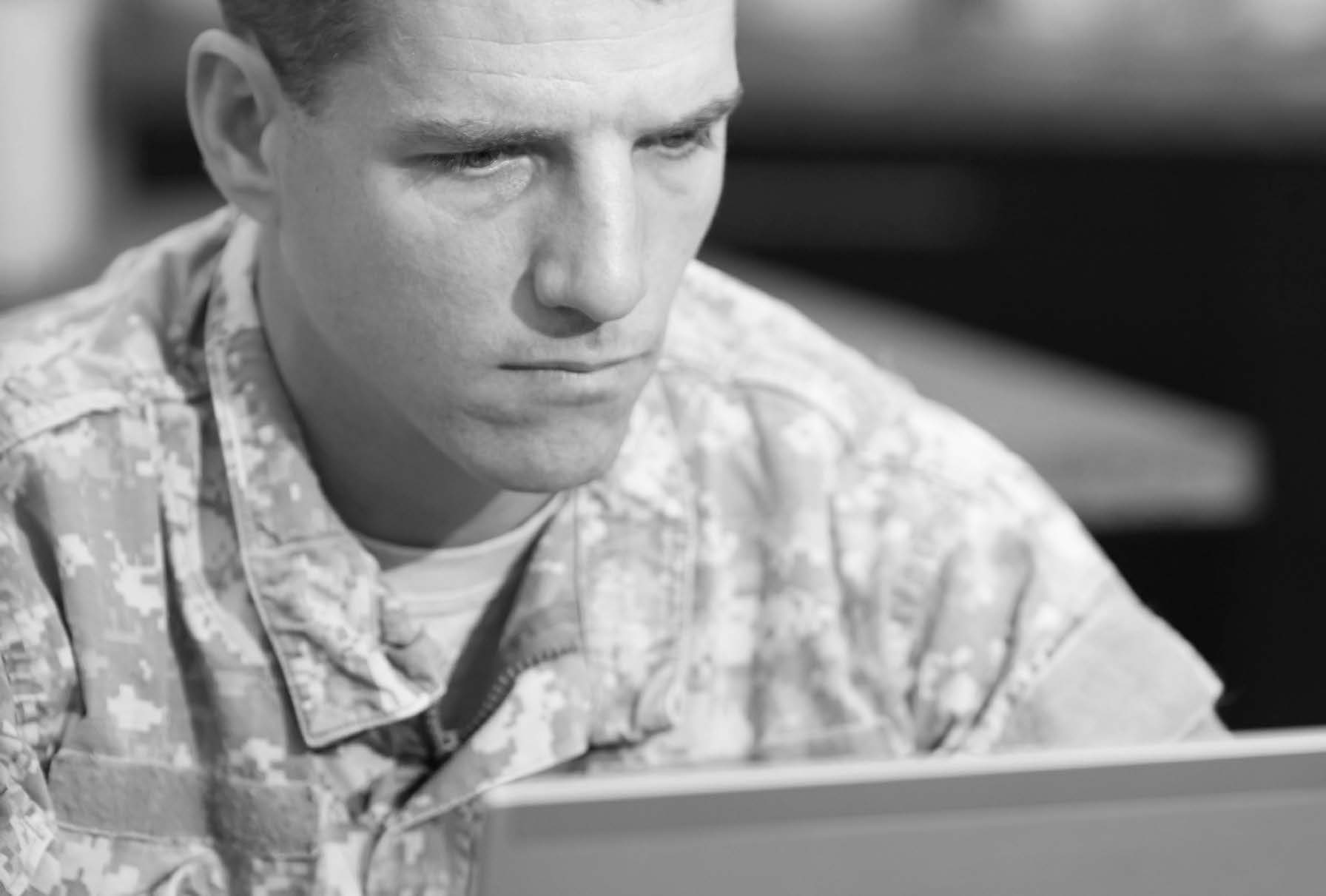 In partnership with Google, the Institute for Veterans and Military Families (IVMF), Hire Heroes USA and the U.S. Chamber of Commerce's Hiring Our Heroes initiative combines forces to create VetNet, a career resource offering veterans three distinct tracks to organize their next life moves using Google technology.
2014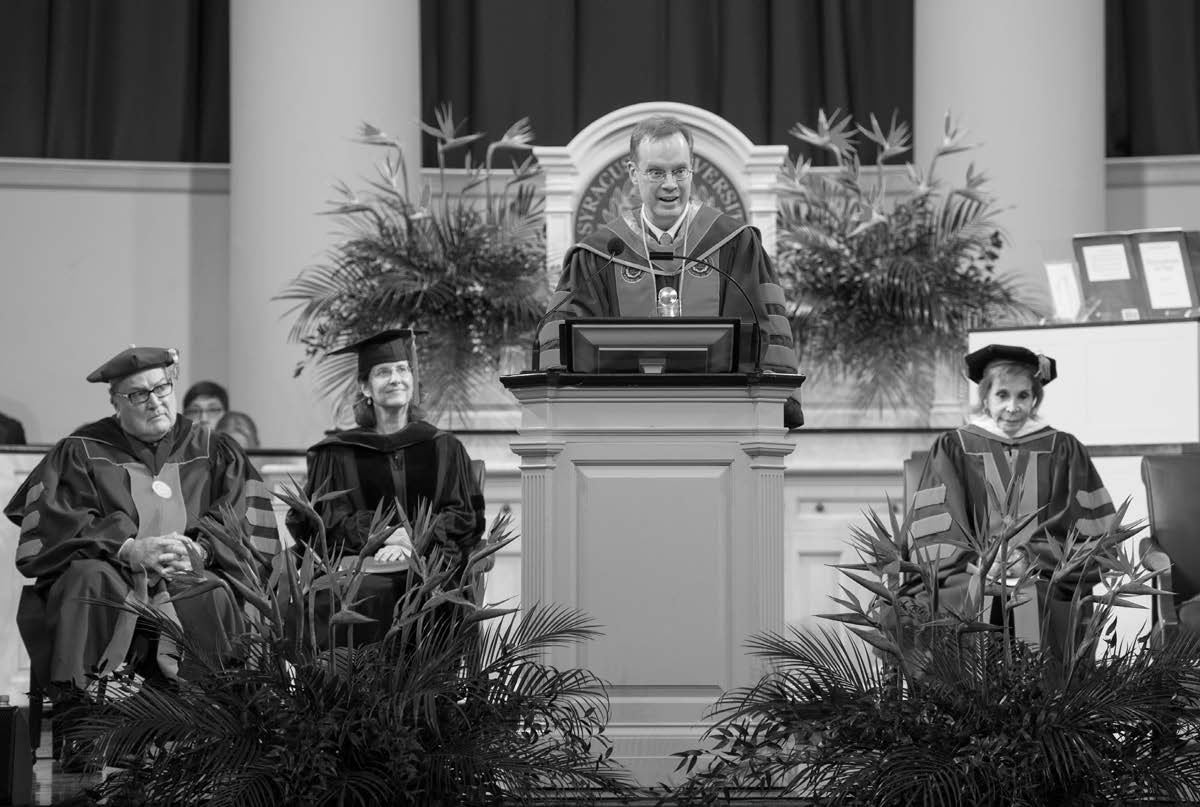 The Best Place for Veterans
I believe Syracuse University must once again become the best place for veterans. We have the capacity, we have the opportunity, to be the best in the world at providing opportunity to the veterans of our armed forces and their families.
—Chancellor Kent Syverud
2014 Inauguration Speech, Hendricks Chapel
2015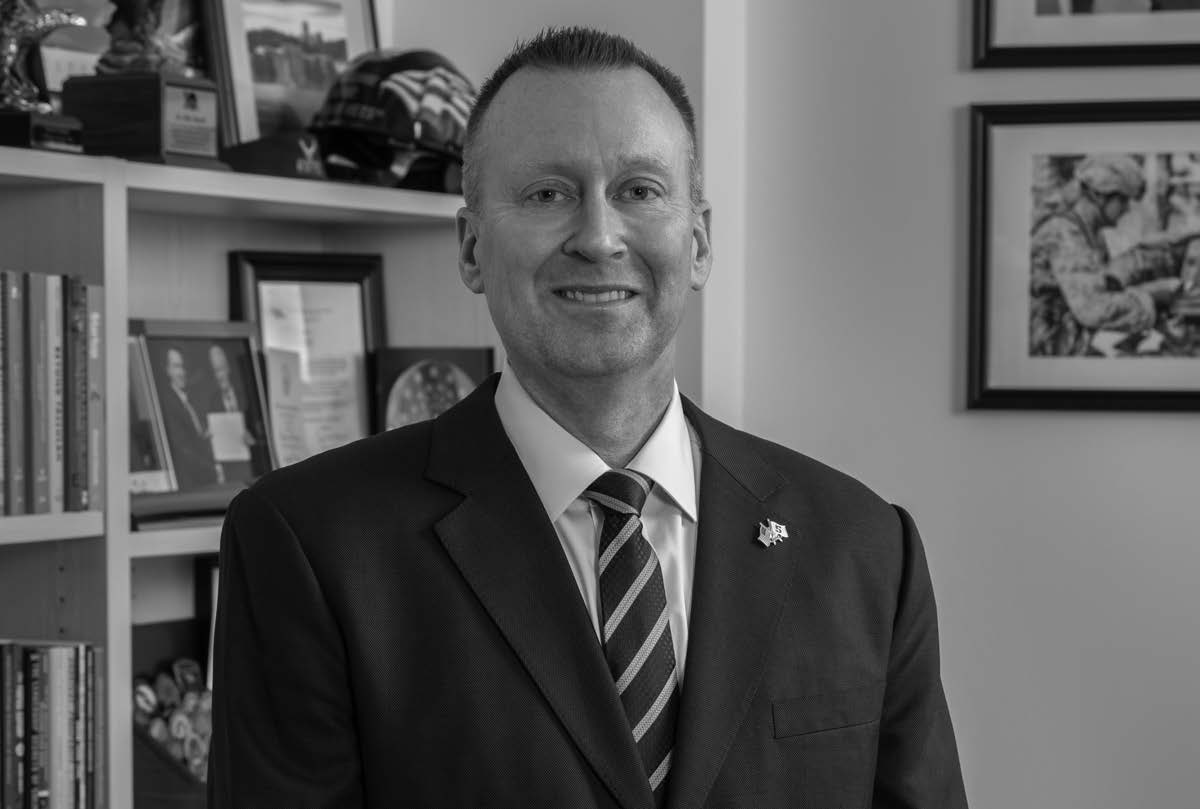 Dr. Mike Haynie is named Vice Chancellor of Veterans and Military Affairs to oversee programming for veterans and the military. The Office of Veteran and Military Affairs (OVMA) is created to serve as the single point of entry for all programs and initiatives supporting veteran and military-connected students.
2016-1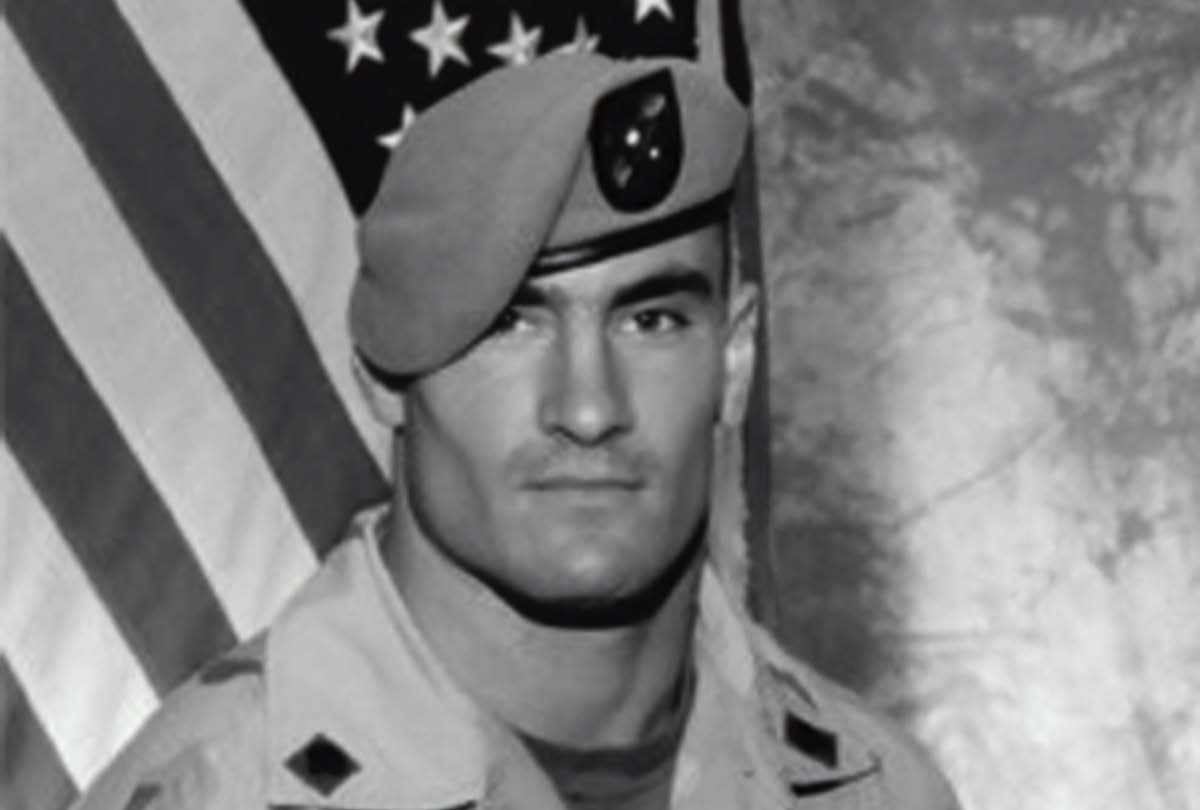 Pat Tillman Foundation Partner
Syracuse University became an official Pat Tillman Foundation University Partner, joining only 14 other universities across the country. The Foundation, established in 2004 following Tillman's death while serving in Afghanistan, unites and empowers remarkable military veterans, service members and spouses as the next generation of leaders committed to service beyond self.
2016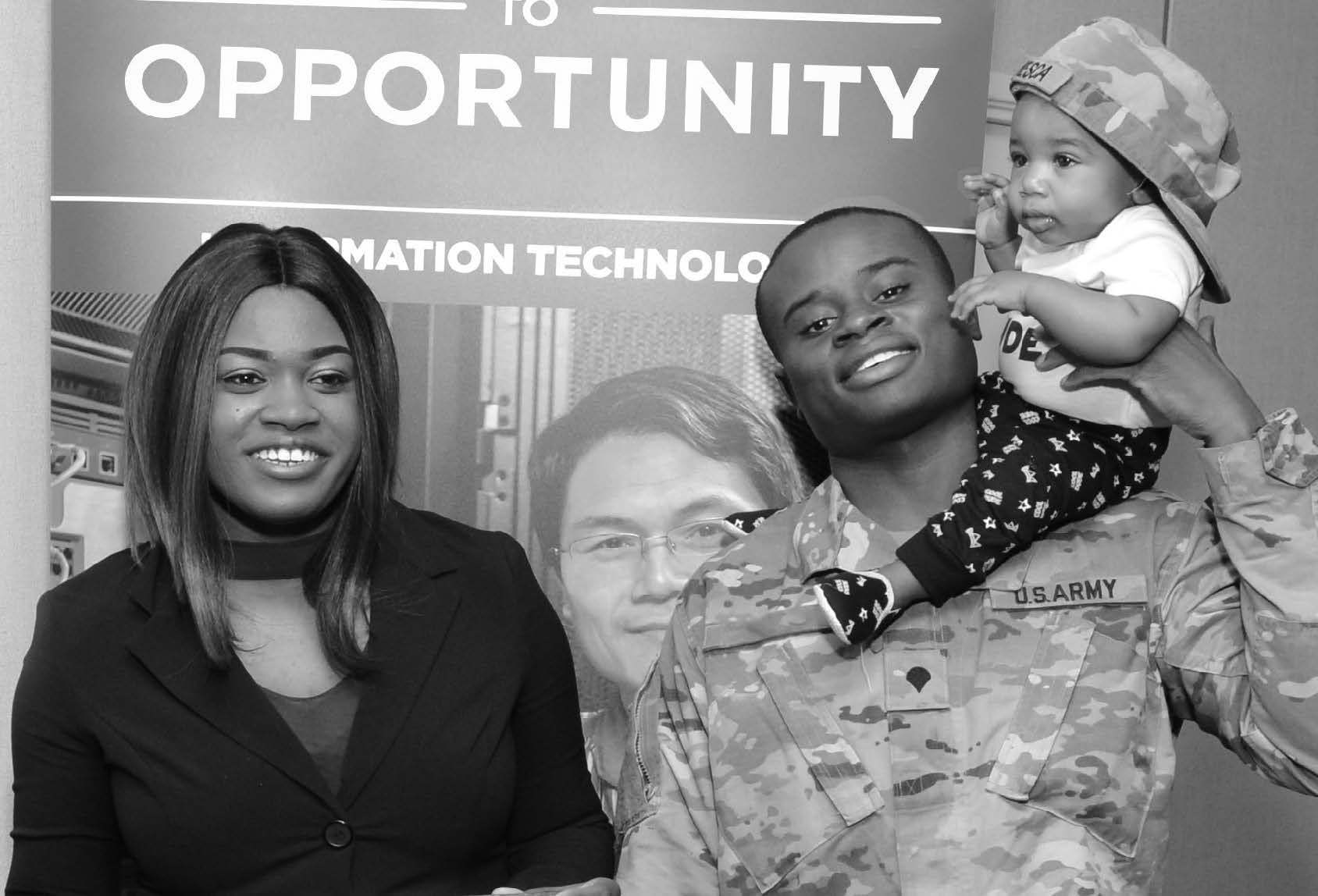 Five Years Accomplishment
Recognizing five years of accomplishment and significant growth, the IVMF received a renewed multi-year commitment from founding partner JPMorgan Chase & Co. The Institute launched a career preparation program, Onward to Opportunity, and expanded the small business training program, Boots to Business, to offer training across the globe. Additionally, the IVMF began its focus on community engagement as well as research and policy work. The Center of Excellence for Veteran Entrepreneurship and the Coalition for Veteran-Owned Businesses were established to increase opportunities within corporate supply chains.
2017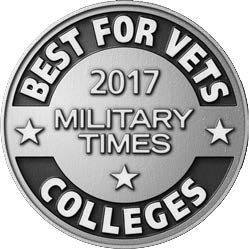 Syracuse University was recognized by the Military Times as the #1 private school in the U.S. noting its commitment to creating a class-leading campus community in support of the nation's veterans and their families. Syracuse University also received this distinction in 2019 and 2020.
2020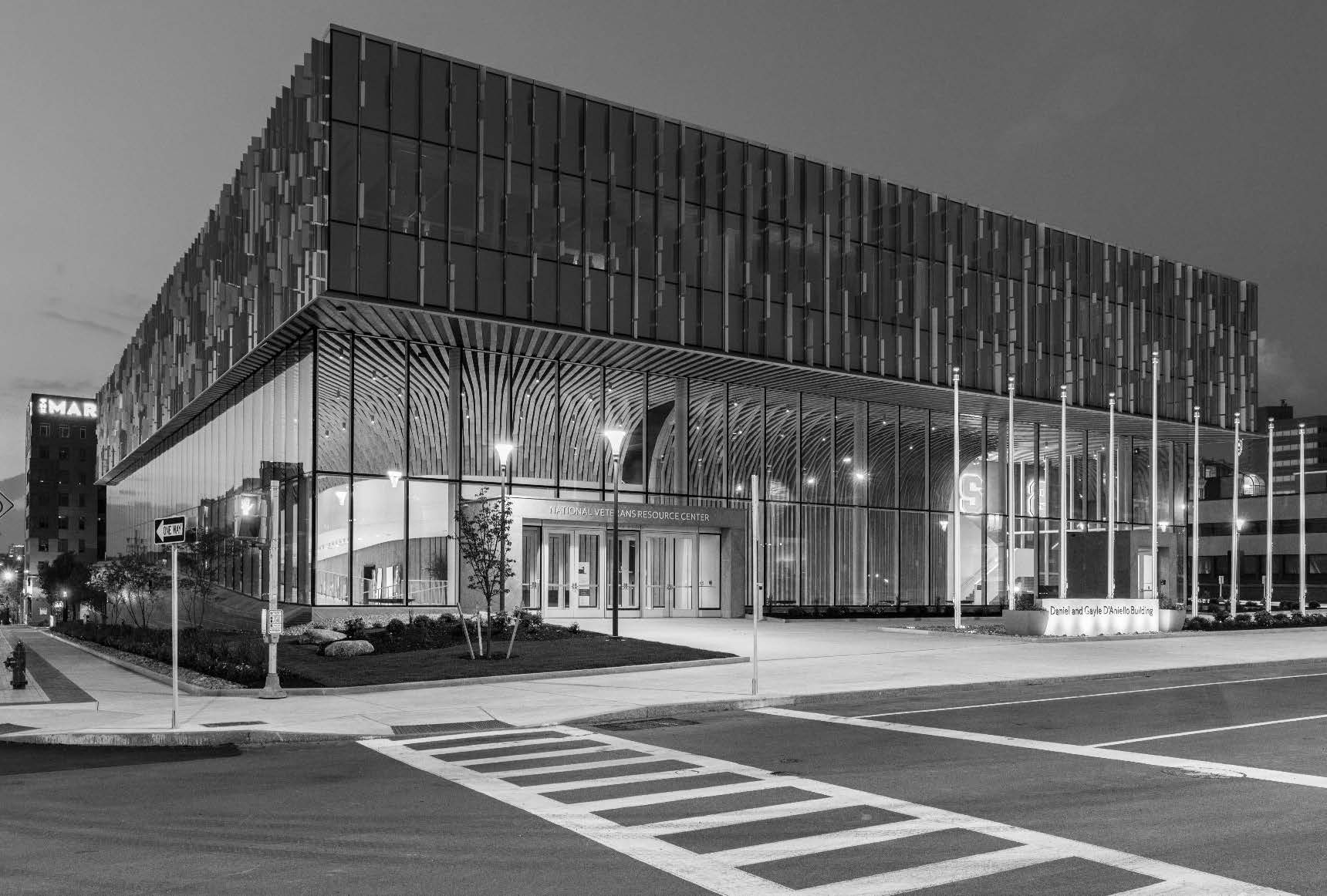 From initial concept in 2015, thru a 2016 international design competition, the first tenants moved in to the Daniel '68 & Gayle D'Aniello Building, home to the National Veterans Resource Center in 2020. This first-of- its-kind multi-use facility is home to the IVMF, OVMA, Office of Veteran Success and ROTC programs, and the Student Veteran Organization (SVO). The building unites the University's veteran and military-related programs and creates a dynamic space for academic, government and community collaboration and nurtures veteran-connected academic research.
2021-1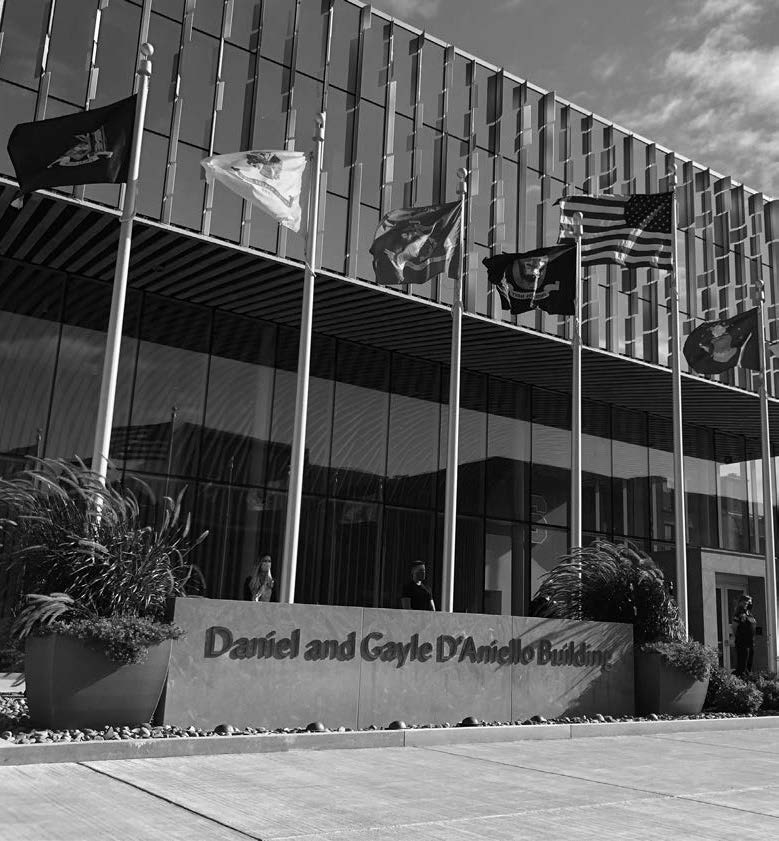 Syracuse University's Institute for Veterans and Military Families (IVMF) reaches a milestone – celebrating its official 10 year anniversary in July, 2021 – with 100 teammates working across the U.S. to impact the lives of more than 170,000 military family members to date. In addition, founding partner, JPMorgan Chase & Co. pledges an additional $8 million to support training programs and services across all of the IVMF's portfolios; and longtime partner, Fiserv, announces a $7 million grant to renew its commitment to fund entrepreneurship initiatives and grow the Coalition for Veteran-Owned Business.
2021-2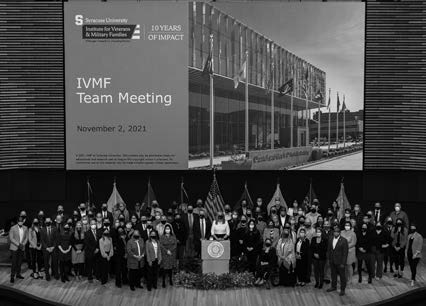 Culminating the 10 year milestone, U.S. Navy veteran, IVMF Advisory Board Co-Chair, University Life Trustee and Co-Founder & Chairman Emeritus of the Carlyle Group Daniel D'Aniello '68, H'20 and his wife, Gayle, announced a $30 million transformational gift to secure the future and long-term success of the Institute – renaming it the D'Aniello Institute for Veterans and Military Families.
2023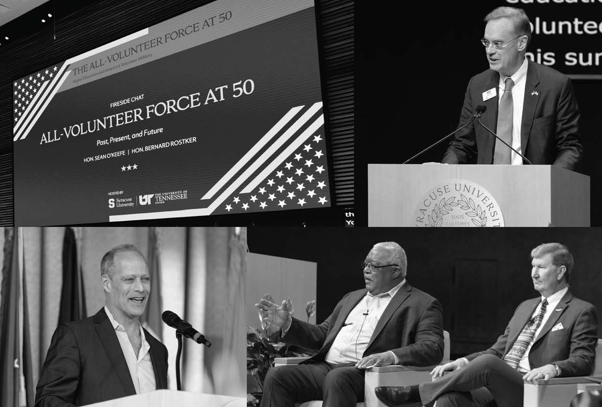 All-Volunteer Force at 50
In April 2023, Syracuse University and the University of Tennessee Knoxville hosted The All-Volunteer Force at 50: Higher Education and America's Volunteer Military Summit.
2023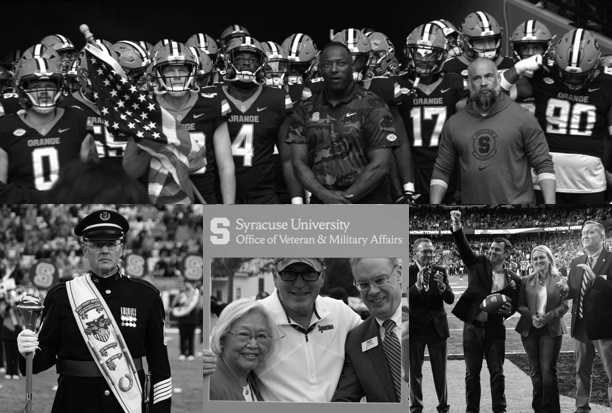 Military Appreciation Game and Stars & Stripes Tailgate
Syracuse University welcomed Army football from the U.S. Military Academy at West Point for the season's Military Appreciation Game after a 27-year hiatus. The game took place after the campus community celebrated at the annual Stars & Stripes Tailgate attended by over 500 people.
As we honor this legacy, we invite you to explore the comprehensive timeline of Syracuse University's veteran initiatives. Join us in continuing the journey to support those who have served our nation.