The Veterans Program for Politics and Civic Engagement (VPPCE) is an intensive, non-partisan training program for veterans and military spouses with an interest in pursuing careers in politics. Launched in 2019, the program is a collaboration between Syracuse University's Institute for Veterans and Military Families (IVMF) and the top-ranked Maxwell School of Citizenship and Public Affairs. The curriculum is tailored to help participants explore careers in politics, prepare them to run a campaign, and succeed thereafter. Most importantly, the program facilitates those who previously served in our nation's defense to continue a second career in public service.
Veteran representation in political offices across the United States has been on a sharp decline for the last four decades. Today, less than one in six (17%) members of Congress are veterans, the lowest point since World War II, and down from a peak in the early 1970s when three in four elected had prior military service. A similar decline follows in state legislatures, where fewer than one in eight seats in either chamber (12%) are filled by a veteran. Nevertheless, the last several election cycles saw a marked increase in veterans running for office at all levels, particularly women veterans.
Despite the decline in veteran officeholders, there remains a clear demand among military-connected individuals to continue their public service, including political leadership at all levels of government. This should be no surprise as veterans and military spouses have already demonstrated an inclination toward public service and civic engagement. Research shows that veterans continue to exhibit higher levels of civic engagement well after completing military service. The same holds true for military family members. Most importantly, research on Congressional legislative activity shows that elected U.S. military veterans have historically demonstrated more bi-partisan behavior than their non-veteran peers.
Our politics today are hindered by hyper-partisanship and public distrust. At the same time, trust of the military remains highest of all public institutions. VPPCE fills a critical demand for specialized training for individuals with high levels of public service motivation, public trust, leadership experience, and proven commitment to the U.S. Constitution.
By leveraging these core strengths, the Maxwell School and IVMF create a best-in-class training experience positioned to retain, re-channel, and propel this vital class of public servants, into all levels of government.
Program Outcomes and Experience
A principal, though not exclusive, goal of VPPCE is to increase the number of veterans and military spouses running for elected office,
by helping them leverage political and networking resources, and to provide continued support to assist in future political success. Central to the program is our pre- and post-program evaluation intended to drive program quality improvement and monitor program outcomes over time. Program staff survey admitted participants prior to starting the program, immediately upon completion of the signature campaign track, and annually thereafter, on a range of questions related to program experience and satisfaction (e.g., content, delivery, instructor quality), confidence levels in running for office, and long-term political intentions and activities.
Participant Confidence 2019​
Confidence about running a campaign.
Confidence about getting politically or civically involved in your community.
Participant Confidence 2020
Confidence about running a campaign.
Confidence about getting politically or civically involved in your community.
Campaign Activity (2019-2020)
There were six VPPCE participants that ran for office and five were elected!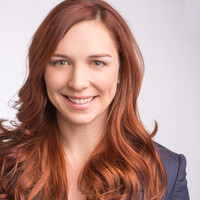 This program is a world-class, front seat, crash course for veterans interested in public engagement and public office. It was a non-stop, engaging Ted-Talk level content education from the best of the best in this area narrated by NPR-level commentating (Grant Reeher as the lead) whose purpose was to set up veterans for success to help drive this country forward and "be in the arena" when policy is on the table. It was totally bi-partisan and participants were really engaging and supportive of each other. I would highly recommend this course to any veteran looking to become more active and engaged in policy.