Arsenal Guide on Adding IVMF as Education to Your LinkedIn Profile
Arsenal Guide on Adding IVMF as Education to Your LinkedIn Profile
For the PDF version click here.
First, go to www.linkedin.com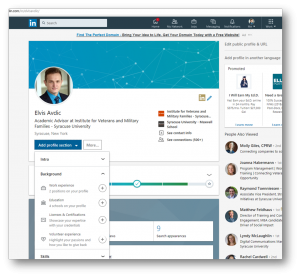 Then login to your LinkedIn Profile account by typing in your email and password at top of the left side of the sing in page of LinkedIn.
Once you login to your LinkedIn Profile, click on the me icon at top left side of your LinkedIn home page
Once you click on the me icon, then click on view profile under your profile photo and title.
When your profile opens, locate the add profile section under your profile photo and title and click on it. Once you click on add profile, it will expand and you will see education section under background information. Next to the education click on the plus sign to input your education.
When add education page opens up, please type in Institute for Veterans and Military Families – IVMF  under School section. Then under the degree type in your program (such as EBV, EBV-F, EBV-A, V-WISE, or B2B)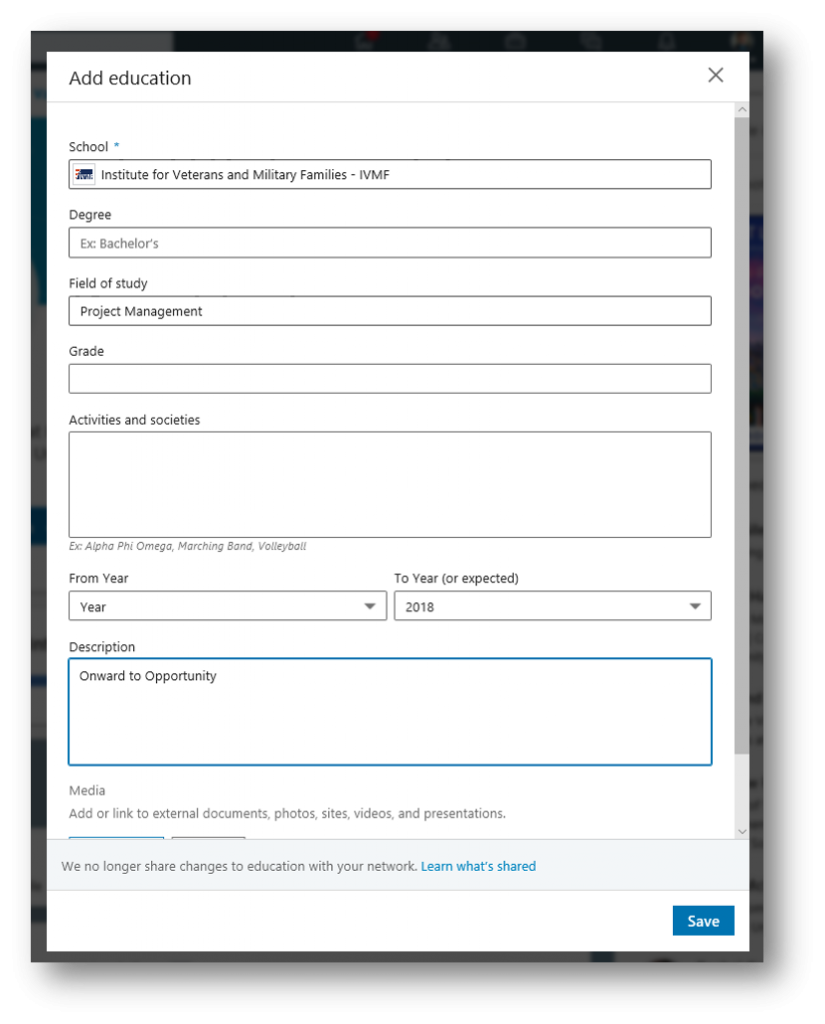 Then under Field of Study section type in Entrepreneurial and Small Business Operations.
Then you will skip sections about Grade and Activities and Societies. You will not enter From Year, but you will enter To Year Date when you finished or expect to finish the program.
Then in the description, section put in the full name of the program and write that is part of IVMF's ARSENAL of entrepreneurship programs.
Then click save at bottom right side to finish adding your education.