By the Numbers
Last year alone, more than 23,000 transitioning service members, veterans and military family members participated in IVMF programs. In 2007, when we launched our very first program, that number was 17. Those numbers – 17 and 23,000 – matter.

Those numbers matter because they speak to our values, and the commitment of our people, our funders, our partners, and our world-class advisory board to take action positioned to advance and positively impact the lives of this nation's veterans and their families.
There are 2,375 V-WISE graduates to date.
72% of EBV graduates have started/continued to grow their own business
93% of V-WISE graduates who have started a business are still in operation today
Jerome Taylor, 2014 EBV Graduate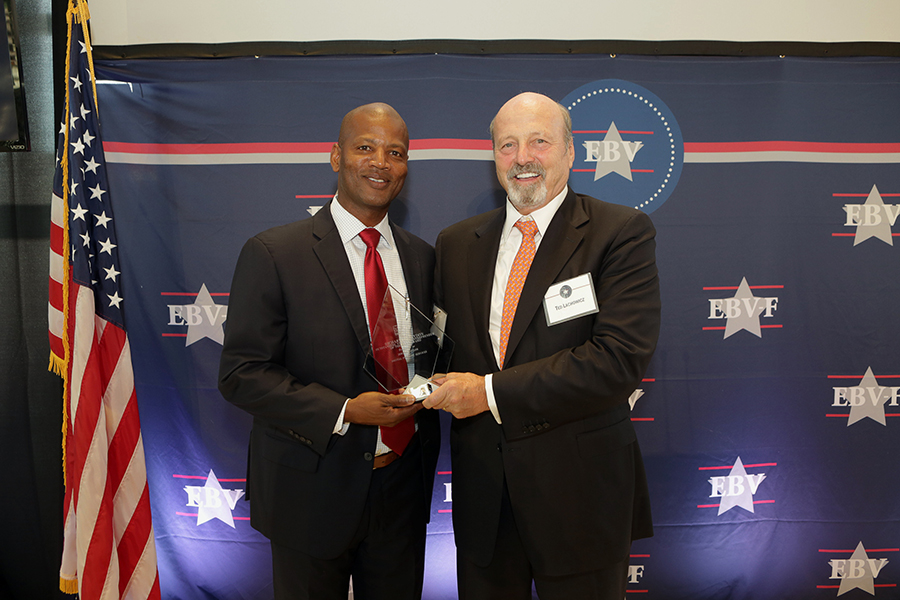 Jerome Taylor (Greenbelt, Maryland), a U.S. Army veteran who served his country for 21 years, attended and graduated from the Entrepreneurship Bootcamp for Veterans with Disabilities (EBV) in 2014. The recipient of the 2016 Richard L. Haydon Outstanding Veteran Entrepreneur of the Year Award, Taylor stresses, "Without a doubt, EBV training provides results! Less than 10 months after graduating from Syracuse University's EBV class of 2014, my company (Digital Forensic Services (DFS) teamed up with one of the largest Defense Contractors supporting a multi-million dollar contract. To support this contract, we employed four employees (three of whom were veterans) and are on track to gross over $600,000 in 2015 and will exceed $1,000,000 in 2016. None of this would have been possible without the excellent support from Syracuse University and the EBV program."
1,974 non-credit Syracuse University certificates have been achieved by 1,632 veterans and spouses in our VCTP program
Total estimated number of Boots to Business participants from 2013-2015 = 38,979
In 2015 alone, AmericaServes reached over 1,800 veterans, service members and their families, requesting nearly 3,000 services