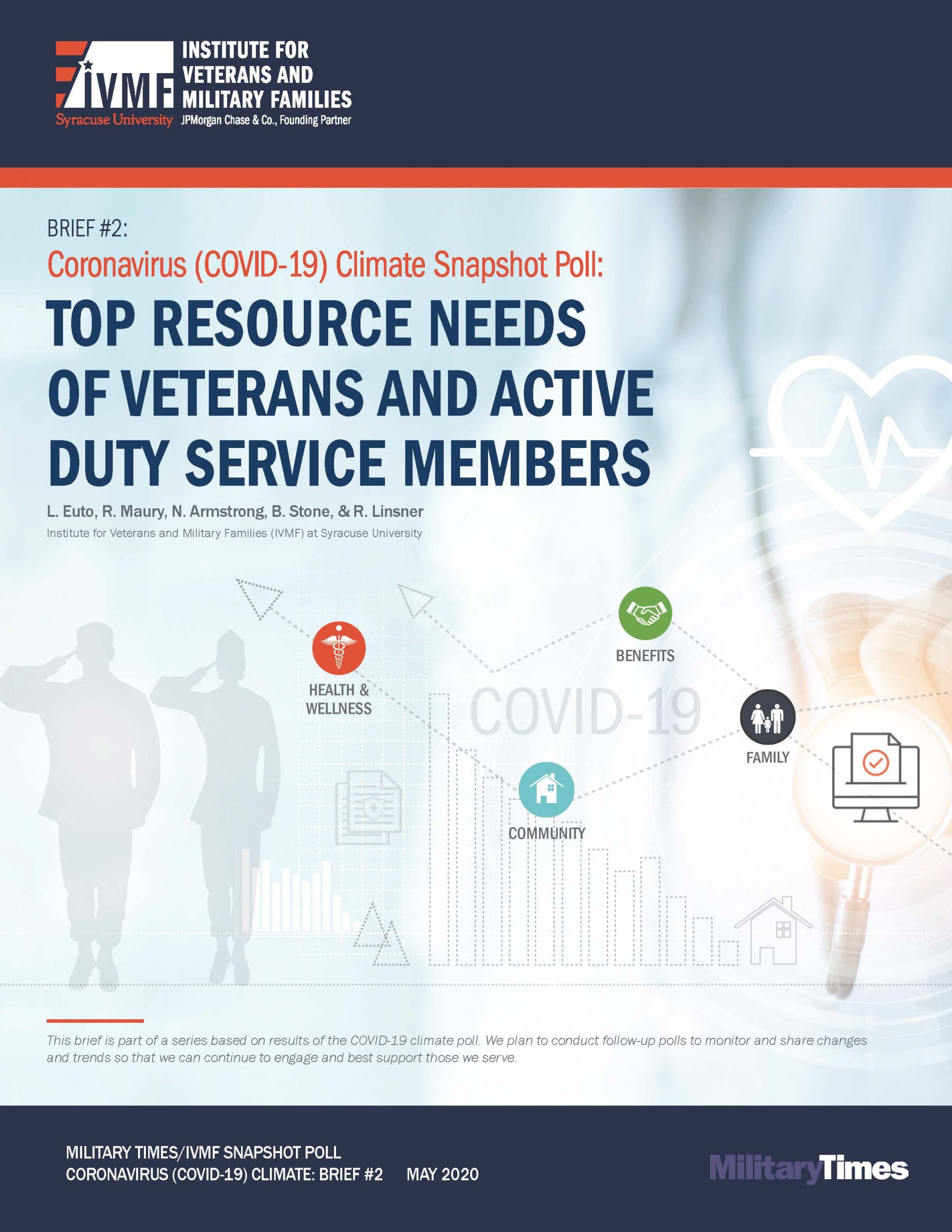 Brief #2: Coronavirus (COVID-19) Climate Snapshot Poll: Top Resource Needs of Veterans and Active Duty Service Members – Summary and Full Report.
---
The second in a series of snapshot poll briefs, the IVMF research team, in partnership with Military Times, examines the coronavirus and its impact on the military and veteran community. This brief analyzes resource needs among veteran and the active-duty service member populations in key areas such as employment, education, childcare, mental and physical health, along with caregiving resources. Results reveal widespread concern and resources needed among military and veteran community members collectively and independently. Knowing which resources are needed is just half the battle as findings also indicate that navigating some of those services is also a challenge. This report aims to offer insight and recommendations, to the military community, along with multiple stakeholders including policymakers, practitioners, grant makers, and researchers.
Some of the Highlights:
Veterans (77%) and active-duty (69%) participants reported medical care as their number one resource need.
Active duty over veterans reported a higher percentage of need in their key resource areas.
Female veterans reported a higher percentage of need in top resource areas.
Veteran and active duty minority reported a higher percentage of resource need in key resource areas.