The Onward to Opportunity Program at Fort Drum
---
Onward to Opportunity empowers highly qualified transitioning service members, veterans, and military spouses with the specific skills and proficiencies required to excel in growing industries. The O2O Program at Fort Drum offers an enhanced experience with in-person opportunities.
Your journey will begin with two and a half days of face-to-face classroom training and facilitation that includes the two-day "Onward to Your Career!" professional development course and the half-day foundation's course in a learning pathway of your choosing. Once completed, candidates will begin online coursework. Service members, with Battalion Commander Authority, will complete online training the following 10 weeks in a classroom setting during the service member's duty day (schedule and application to be provided during orientation). Veterans and spouses will have 14 weeks for coursework completion, followed by another 14 weeks for test preparation.
While you complete your coursework, you will also participate in mixer/networking events with our National Employer Partners to hone your personal marketing techniques and skills. O2O candidates work one-on-one with a HHUSA Veteran Transition Specialist (VTS) to complete their resume, prepare for and secure job interviews.
Interested? Please contact us below or get started here!
Disclaimer: Some installations do not offer all possible coursework. Please contact the installation team to learn of any restrictions.
Program participants will leave with the following:
Enhanced resume

Industry-specific certification

Enhanced Professional Network

Career Coaching

Interview Matching
Cohort 16 – July 13, 2020

Cohort 17 – October 5th, 2020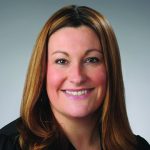 O2O Program Coordinator
Bldg 10720, Room B2-6, Mount Belvedere Blvd.
Fort Drum, NY 13602
315.708.8773
fortdrumo2o@syr.edu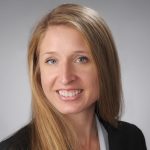 O2O Program Manager
Bldg 10720, Room B2-6, Mount Belvedere Blvd.
Fort Drum, NY 13602
315.802.9688
fortdrumo2o@syr.edu