Syracuse EBV Participants 2021
About EBV
The EBV opens the door to economic opportunity for veterans by developing their competencies in the many steps and activities associated with creating and sustaining an entrepreneurial venture. Founded at Syracuse University in 2007, the program has since expanded to additional universities across the U.S., including Texas A&M, UCLA, the University of Connecticut, Louisiana State University, The Florida State University, Saint Joseph's University and the University of Missouri –with Syracuse University serving as national host of the consortium of schools.
---
EBV Participants
Chad M. Bruckner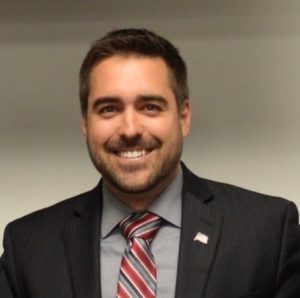 As the President of Pennsylvania-based Intercounty Investigators and Solutions, Inc, Brucker has created a platform where he can continue to train law enforcement and military professionals even after leaving both fields of work. He recently completed his eight-year commitment to the United States Army and with over 300 operations under his supervision. He was acknowledged as Brigade NCO of the Year in 2004 due to his outstanding commitment to service and success as an Infantry Squad Leader. In his service as a police officer, he created a task force that reduced crime within his area of responsibility by 40%. His company has created some of the industry's most cutting-edge courses teaching elements of background screenings and consultation management. With his experience investigating complex crimes, Bruckner brings a complex set of skills to the table that many can benefit from. Attending the EBV will allow Bruckner to continue to make a positive impact in his community. He advocates for veteran and first responder mental health, creating online content through his YouTube channel with a focus on breaking the stigma related to mental health and raising awareness.
---
Crystal Hunt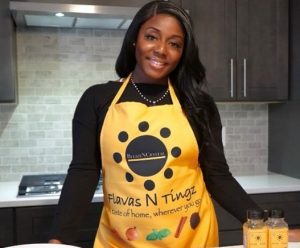 After separating from the United States Army at the rank of First Lieutenant in 2021, Crystal Hunt looks to bring the cultures that she experienced around the globe to the fingertips of all Americans through the growth of her very own seasoning business. She wants everyone to see that the United States is one giant melting pot of cultures and her goal is to create products that maintain the originality of each culture and give everyone 'A taste of home, wherever you go'. With the help of the EBV program she looks to build on those vital entrepreneurship skills and build her company so she can reach her ultimate goal of giving away a portion of her proceeds to charities and non-profit organizations in each community she visits. Currently she has her very own cooking show on YouTube. With the help of this course, she hopes to gain a new skill set while continuing the travel the world and expand her own knowledge from other cultures to influence her next big product.
---
Colin LeVert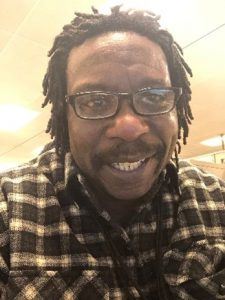 After leaving the United States Airforce in 1983, Colin LeVert looks to continue his service alongside Veterans at the VA working for the Veterans Benefits Administration as a HR assistant in Detroit, Michigan. After graduating from Eastern Michigan University with a BS in Technology Management, he continues his education at American Public University as an MBA student with a focus on procurements and acquisitions. With his entrepreneurship mindset he looks to take full advantage of what the EBV has to offer and looks to help expand his very own start up business called LeVert Industries LLC (formerly Levert-Allen Washington LLC) with the main product being pallets. With the world class entrepreneurship training with other fellow Veterans, and a communications network that Mr. LeVert will create alongside other like-minded entrepreneurs. LeVert hopes to build a much stronger foundation and a stronger community focused on supporting his goals and business ventures.
---
Christopher Stevens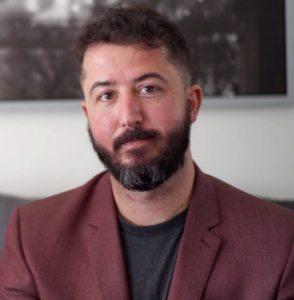 Fueled by adventure and travel, Christopher Stevens created and founded True North Trips, bringing affordable and adventurous trips to Americans looking to save money and experience the world. He joined the United States Army and in 2008 attended sniper school.  While attending Special Forces Selection he injured his spine and was medically retired in 2013. True North Trips gives back in different ways, with proceeds donated to support charities in places they visit.  Stevens also regularly sponsors veterans to attend trips at no-cost. In attending this course Stevens looks to expand his entrepreneurship mindset and grow True North Trips. With the help of this course he hopes to expand to other locations and grow their network while continuing to give back.
---
Patsy Chinn
With a main focus on helping Veterans, Patsy Chinn has worked for the Department of Veterans Affairs (VA) since 2010 as a Certified Peer Support specialist. As a community liaison she is responsible for identifying and making proper referrals for all Veteran services and has worked in VA centers ranging from Atlanta to Denver. She looks to grow her knowledge and use the EBV as a launch pad for her company Blessed Stuff, LLC. Chinn created her start up with the sole purpose of giving back. Being accepted into the 14th EBV program will allow her to expand her network with retail, business and entrepreneurship professionals and allow her to continue to serve entire community.
---
Curteis Boshnack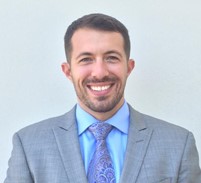 Mr. Boshnack currently works as a Utility Player for Warfighter Hemp based in Denver, CO. Warfighter Hemp has a sole mission to bring Veterans relief from pain and anxiety through their non-addictive, nonintoxicating CBD products. Before Warfighter Hemp, Boshnack served 6 years in the Marine Corps Boshnack is attending EBV and expand his mindset and create his own business in Rochester, NY. With the help of the EBV program he can obtain his NYS cultivation permit, buy and lease farmland and network with other people in the industry to help him get into the extraction side of the business as well.
---
Thong Nguyen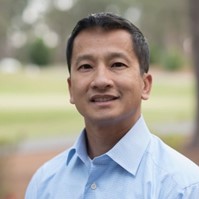 Retired Lieutenant Colonel Thong Nguyen has dedicated him life to the Intelligence and Security sector for both local and foreign national governments and commercial clients. As a successful business and corporate developer located in North Carolina he provides clients with services such as personal protection, information, technology, and critical infrastructure. During his time in the United States Army, he served key operational, command and staff positions in Multinational and Combatant Commands around the globe including 5 combat tours to Afghanistan and Iraq. His work with agencies such as the DoD, FBI, USFK, NATO, USSOCOM and other Intelligence partners helped pave his way in creating his own intelligence Business, Leyden Solutions, INC. With the help of the EBV program he looks to expand his network and gain valuable insight on how to continue to provide the most timely and efficient and most critical Intelligence to his clients at the DoD, Intelligence Community. While also continuing to expand on his core services – Intelligence Operations, Strategy and Policy, Data Solutions, and training.
---
Sean Harris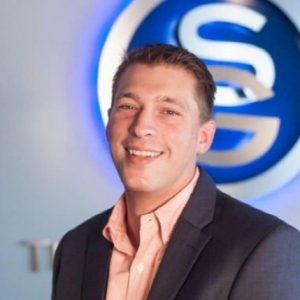 Located in Raleigh, North Carolina, Sean Harris is a Human Resource professional who has worked for some of the most prestigious companies and corporations such as Cisco, Duke and nCino. Before becoming a HR professional, Harris enlisted in the United States Army and served 4 years as an Infantryman deploying multiple times to Afghanistan with the 82nd Airborne with a Reconnaissance, Surveillance and Target Acquisition Unit. He is joining the EBV program in order to learn how to create his own online retail platform where he can provide customers with multiple products to consume cannabis. With the cannabis market and restrictions opening up, he wants to provide a platform where they can compare and contrast products in this market. This the EBV course will build on his confidence and skillset to capitalize on his knowledge and previous skills to establish a solid foothold into this competitive booming market space.
---
Victor Hurtado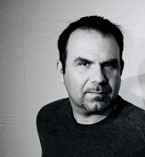 Hurtado served five years in the United States Army. After separation,  he dedicated over 20 years as the Director of Entertainment for the U.S Army. He has appeared on numerous T.V shows and channels including PBS, CNN, ABC, Comedy Central and The American Military Spouses Choir on Americans Got Talent. Currently he is an executive producer on the Secretary of the Army Staff. His goal is to build his media company, Songfather. His mission is to complete EBV program and eventually inspire the world through his music and visuals channel.
---
John Carnegie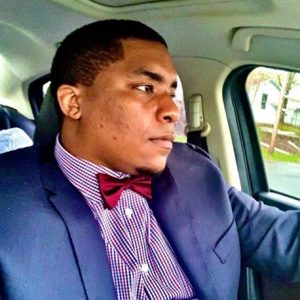 Carnegie received multiple injuries while deployed in Afghanistan leading to asthma, heart failure, dementia, memory loss, ruptured disks, and even cognitive and brain damage. However, despite this adversity, Carnegie spent three years recovering and continues to learn how to be more self-reliant and self-sufficient every day. He created his own lawn care and real estate business and with 4 rental properties in the first year alone, he looks to learn valuable insight into how to further expand his knowledge surrounding the real estate market through the EBV program. This includes maintaining quality workflows and workers, and negotiation skills when dealing with new real estate ventures. Carnegie wants to learn how to motivate people and provide quality services to all of his clients through EBV.
---
Chris Platt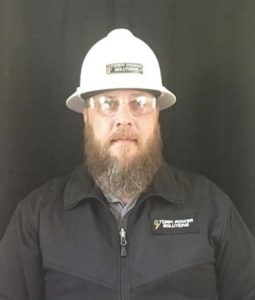 Using his 10 years of service in the United States Army as a Power Generator technician, Chris Platt brings his military skills to the civilian market with his company, Storm Power Solutions. His company provides on-site preventative maintenance services and repairs on most brands of standby power and generator equipment. He also sells generators and installs transfer switches while providing expert project management over the course of each individual installation. Over the course of his military career prior to the creation of his startup company, he was deployed numerous times to Iraq during Operation Iraqi Freedom (OIF), and later helped fellow soldiers in a Warrior Transition Unit at Fort Carson, CO. After retiring as a disabled veteran, he continues to further his technical skills and looks to continue his education with the EBV program and expand his company into larger commercial and retail businesses.
---
Mark Kirkland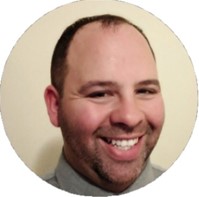 Currently working for the Department of Defense systems administrator, Kirkland oversees many of the application and procurement actions for software upgrades on installations across United States Government agencies. Focused heavily on an entrepreneurship mindset and project management, his goal is to start his own online sales company specializing in virtual and in-person home consulting for all home office needs. Using his website, he can give recommendations of industry leading top brands for commercial and smaller at home businesses to provide them with the overall home office to increase their efficiency and success.
---
Kristen Morgan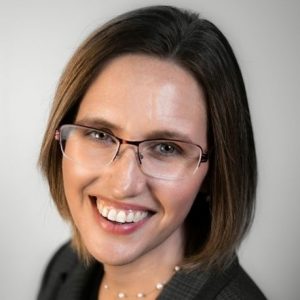 Kristen Morgan looks to continue to support veterans while creating her own personal tax firm that specializes in military and veteran owned businesses. Services such as bookkeeping, and tax planning can help providing each veteran their own unique individual strategy and save them money in the process. Before becoming a tax professional, she served 5 years in the Marine Corps. She looks to expand her knowledge and create a strong presence in the competitive tax market. This October she is taking to the road and traveling around the country full time in her RV and will continue to expand her company.
---
Brandy Grace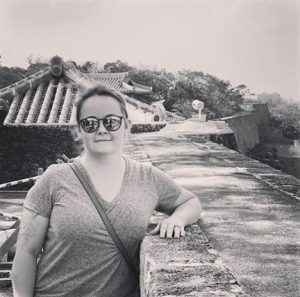 After serving 6 years in the United States Air Force, Brandy Grace is looking to start the next big chapter in her life. She has worked across many platforms including counterintelligence, analysis, and photojournalism in the Air National Guard. She has set new sights on creating the next big non-profit that specializes in helping families that have lost loved ones to either murders or disappearances recover their loved ones remains. In many cases the family cannot afford to continue to search and additional DNA testing, so this is where her non-profit will allow the families to receive the closure they most definitely deserve. Through the EBV program is will allow her to create a business plan and jump state her non-profit from the ground up and allow her to live her dream to continue to help veterans and people in search for their lost family members.
---
Chaz Colkmire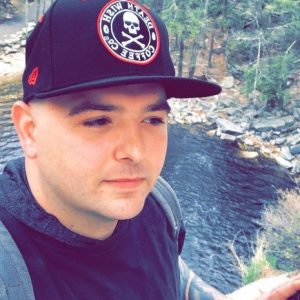 After serving in the United States Army, Florida native Chaz Colkmire moved home and pursued his passion surrounding the food industry. He became a classically trained chef and a graduated from The Culinary Institute of America. These courses allowed Colkmire to gain valuable knowledge, skills and experience with all types of cuisine throughout the food industry. After his last internship at a prestigious restaurant in New York City, he returned home and is joining the EBV program to grow his very own food truck business called, "Gaspar's Galley." This venture focuses on local favorites and cuisine throughout the Tampa Bay Area. Keeping his veteran service in mind he will also be catering to nearby military bases, sporting events, concerts and local beaches. The EBV program will allow Colkmire to gain valuable contacts, network with other professionals in his field and help expand his company.
---
James Holmes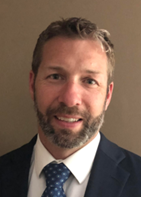 As a veteran and retired public service employee, James Holmes has dedicated his life to the service of communities across the nation. After separating from the Army in 2009, he became a police officer for 15 years while also volunteering at his local Fire Department. After retiring he decided to take a new path and entered the private financial sector where he now works as a licensed Insurance agent at New York Life Insurance Company. Holmes wants to provide financial security and protection for not only veterans, but all people. Entering into the EBV program he looks to create his own company where he can create a unique portfolio and strategy to provide security for each person. With each different person comes different strategies, and he hopes to help as many families he can while creating a platform for his company to grow.
---
Sharon Reyes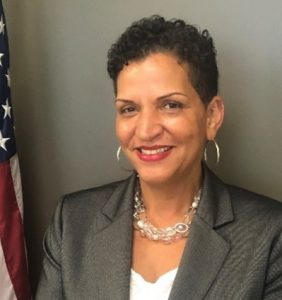 After serving 20 years in the United States Navy as a Illustrator Draftsman (DM) and a Machinery Repairman (MR) in places like the Mediterranean, Persian Gulf and the Far East, Sharon Reyes has become a certified organization development professional and designed thinker. She is joining the EBV program to start her own business in providing career counseling and advising to service members making the transition from uniform to the civilian world. As she faced many challenges herself, she believes that her own experience, intelligence, passion and credibility can be vitally important to veterans seeking help making their transition.
---
Darren Barber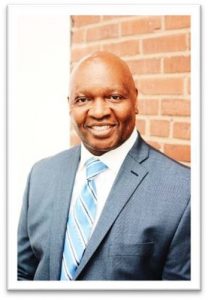 Retired Green Beret Darren Barber served 20 years on active-duty service leading up the creation of company he runs today know as Premier-EA, LLC. He founded his business in 2010 as a transformational management and consulting company. He incorporates his leading management, IT and professional team to transform federal agencies and organizations capabilities, service offerings and processes to meet changing demands. Creating an integrated approach to transformation, he created a clear vision for his clients illustrating the relationship between their current positions and how his IT services could support their future ventures and goals. With a passion of providing industry leading best practices, tools and staffing, he believes he provides the best corporate strategy to all clients. Joining the EBV program will further expand on his current business model and keep improving and pushing his business into the future.
---
Michael Lockwood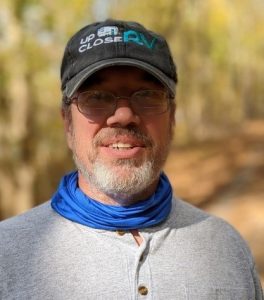 Avid RV enthusiast and retired Army Colonel with 39 years of service, Michael Lockwood, is bringing his business UpCLose-RV to the EBV program. After his Army career serving in Operation Desert Storm, Operations Joint Endeavor and Operations Iraqi Freedom, Lockwood found himself at his last assignment with the Office of the Secretary of the Army at the Pentagon. There he managed Army Reserves Forces Policy. While in his last assignment, he was a geographical bachelor and full-time RV-er. He noticed a big problem between RV's and land. This is where his business began.  He helps RV travelers and land owners have mutually beneficial relationships through passive income while allowing RV travelers to save money and stay closer to their desired locations. With many people having land in excess, he is creating a business model that allows homeowners to rent out their own land to RV travelers and create a stronger relationship for the entire camping industry. Joining the EBV program will allow Lockwood to gain valuable contacts and connections and expand on his vison to create a RV inspired veteran owned business.