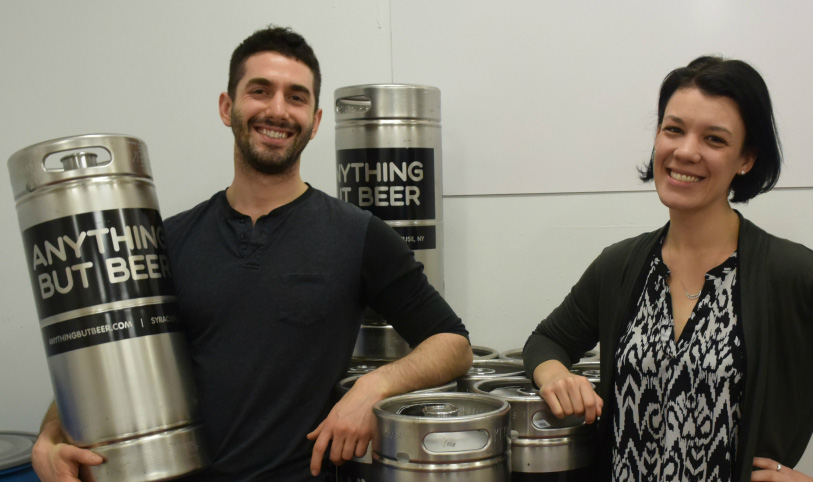 Logan Bonney, Air Force Veteran, Anything but Beer
Anything But Beer is a brewery that has grown out of passion for food and beverage, community, and the process of creation. The founders discovered that many people either dislike the taste of beer or cannot drink it due to dietary restrictions; yet they want to be included in the craft beverage scene. That's when they set out to create beverages that meet the needs of this underserved group of people. Now Anything But Beer brews a wide variety of alcoholic beverages that meet those needs and more. Anything but Beer products allow a greater number of people to enjoy interesting craft beverages and to feel included by the craft brew community.
Logan Bonney is a co-founder and the CEO of Anything But Beer. He served in the Air National Guard for eight years, while simultaneously starting his first business, a rental property company in Syracuse, NY, which has been growing steadily for seven years. Logan earned his master's degree from Syracuse University before attended EBV and Veteran EDGE.
---