Onward to Opportunity (O2O)
O2O Setup Zachary Ryder for a Smooth Transition
---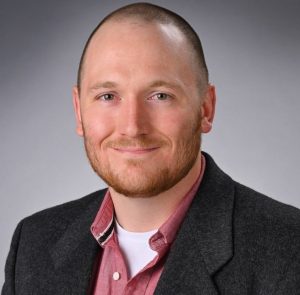 I chose Onward to Opportunity (O2O) because I was looking to change industries from Intelligence work to Cybersecurity. In order to make this transition, it was critical that I attained a professional certification in my new field. The ability to combine O2O's resources with the DoD SkillBridge program gave me all the help and flexibility I needed to ensure a smooth transition back to civilian life.
What I liked the most specifically about O2O-Fort Carson's Program is that Joe Aldaz, Fort Carson Program Manager, goes out of his way to localize the material. The in-person sessions in Colorado Springs were great not just because of the material that was covered but because they helped to break down the wall between military life and the local business community. Perspectives and networks can become somewhat limited in the service, and I appreciated how this program thrust its participants into communities they were not familiar with.
Support from continued after the in-person sessions through Aldaz's "Hot!!! Opportunities" emails. One of these messages introduced me to the Colorado Springs Cybersecurity First Friday events and the local cybersecurity community. This local support helped me find my first post-military position and is one of the best aspects of O2O.
O2O sets you up for a smooth transition. They won't sit the exam for you, but they will give you all the resources you need to succeed. Put in the work, get your certification and you will be amazed how many doors open to you!
Scott Vincent Discovers More Than a Career Through O2O
---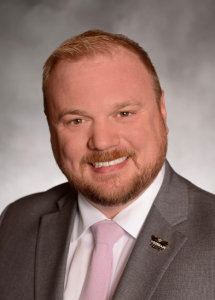 Onward to Opportunity (O2O) has always accompanied Scott H. Vincent on his journey from veteran to student, and from being a successful student to having a successful career. Vincent discovered O2O during his senior year at the University of Colorado Denver. At the time, a student veteran in his graduate-level class told him that there is a free program where he can earn a PMP certification. Vincent didn't believe it until he checked O2O's website.
"I applied 10 minutes later," he said.
After being accepted Vincent joined a cohort at Buckley Air Force Base in Aurora, CO, to get initiated in the program. Before leaving the Army years prior, he attended the Army Civilian Augmentation Program, or ACAP, as a transition out of the military. Different from ACAP that Vincent had taken at Fort Hood years ago, O2O changed the focus from "how to write a resume" and "how to look for a job" to important soft skills, such as Joe Valdez's Emotional Intelligence lecture, which were not part of the ACAP program.
But O2O gives him much more than just a certification, "I would have had a much harder time earning that credential without the assistance of Katrina and Joe at O2O and would likely still be working at getting to where I'm currently at in my professional life without it."
Following his military service, Vincent has worked for a variety of organizations, and he most recently joined the US Army Corps of Engineers as a Small Business Deputy and Procurement Analyst. He oversees the development of small businesses and helps to maximize their opportunities to participate in procurement processes. Those everyday responsibilities require him to interact with a variety of partners, customers, and contractual people, including teammates at Buckley AFB.
To give back to the community, Vincent now volunteers for the Mile-Hi Chapter for Project Management Institute (PMI) with their military outreach committee. He has referred numerous military-affiliated personnel to O2O as they work towards earning their PMP certifications. He also works on those same application workshops that O2O sent him to when he was in the cohort.
"I believe that when you're given something of value, it's important to pay that forward," Vincent says, "O2O gave me a resource that helped me to be a better professional, so I try to pass on that knowledge and skill any way I can."
Vincent's final advice for incoming participants is to "take full advantage of the cohort". He says it is very possible that the guy you're sitting next to in the cohort is a manager at a big defense contracting firm or something similar and is looking for someone just like you that holds the credential you're working on earning.
"Network, make friends, support each other, and (just like in the military) celebrate the successes…together."
O2O Graduate Completes Eight Courses in Six Months
---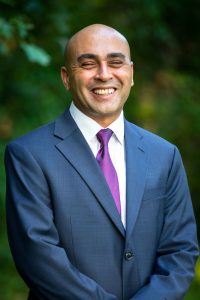 Richard Santiago is originally from New Jersey and had been an Information Systems Technician for the United States Navy since 1999. Richard says he was inspired to get out of New Jersey and explore more about himself.
"College wasn't an absolute for me. So, joining the Navy was the best option for me."
After 22 years, he retired as an IT1/ E6 technician. After that, Richard got his Master of Science degree at Strayer University in Management Information Systems. At the time, Richard was exploring his interests. He took lots of workshops and the topics varied from forensic sciences to Linux operating systems. In 2021, Richard found Onward to Opportunity (O2O) from a presentation, so he decided to embrace another challenge.
In just six months with O2O, he took eight courses: CASP+, SSCP, Server+, CCNA, ITIL, Cloud+, Linux+ and PMP. He achieved certifications in PMP and CASP+. Because of the CASP+ is an IAT III certification, Richard was able to successfully navigate the job search with ease and has started his next career path as a Senior Systems Engineer.
Richard now lives in Virginia. He likes to go on road trips, hike, and study new languages. Talking about his experience in O2O, Richard says, "The CASP+ certification opened a lot of doors. And yes, getting that job was the result of going through O2O."
O2O has offered countless sources and information to him. He got to understand hiring procedures and how to get through the interview process. He said the hardest part was matching the job's requirements and tailoring his resume to the position. It was a new skill for him to gain, but he said it is useful for everyone once you acquire it.
In case you didn't know, eligible veterans, transitioning service members, and military spouses are matched with employer partners for interviews upon completion of the O2O program. This is one of the main benefits of the program so graduates like Richard can graduate from it with a meaningful career.
Military Spouse received her PHR certification through a PCS move
---
Carvajal writes: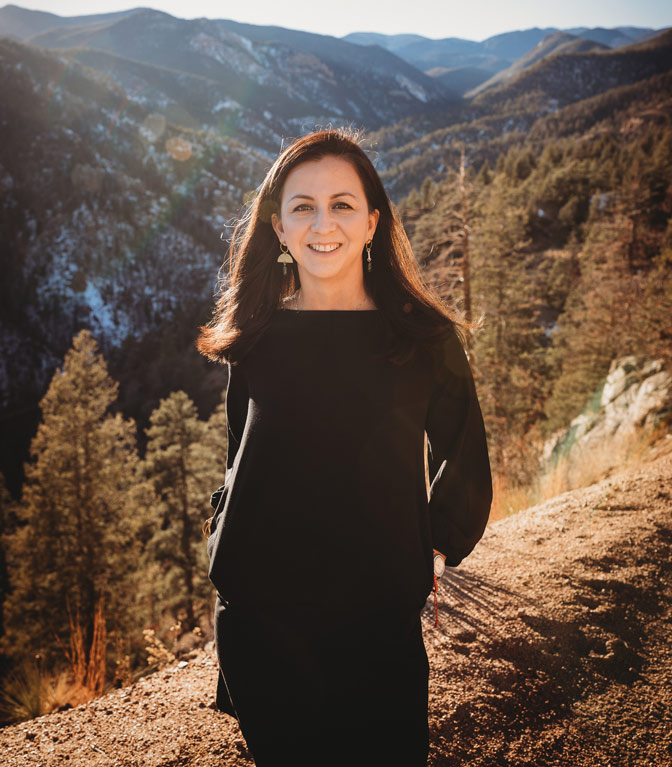 I was born and raised in Ecuador and came to the US when I was 15 years old. English became my second language when I was 15, definitely not an easy language to learn but it was not impossible, and I persevered. Early life experiences moving as a teenager from one country to another and not knowing the language was challenging but just like the movement of life as a military spouse, also rewarding.
I am currently an Active-Duty Army spouse and Mother of 4 amazing kids (3 boys & 1 girl) and full-time People Operations Manager at Instant Teams.
I've just recently PCS'd and it's been amazing to keep my Onward to Opportunity (O2O) training on track between moves. We've relocated to Fort Irwin, CA which is such a small Army post with a huge heart and community.
My professional career started within the Education field progressing throughout the paths of Army MWR Child, Youth, and School Services careers. I started out as a Child and Youth Program Assistant, then Preschool Lead Teacher, then Teacher Assistant, and finally as an Assistant Director. Throughout those years, I always thought I wanted to be in the education field until I started working on my MBA. That is when I found my passion for Human Resources and People Operations. So then in 2019, I was hired to join the People Operations team at Instant Teams and have continued to dedicate my time in learning and developing myself as a People Operations professional.
When I heard about O2O through our teams at Instant Teams, I knew immediately that my next goal was to achieve the PHR certification. I loved that O2O offers an intensive course that helps you prepare for the exam. The program has been a fabulous balance of both compliance but also usable work practices in daily People Operations management. My top takeaway from the program? It is a self-paced program! It allows you to take notes and review the courses as needed and the library with a variety of resources to continue to prepare for the certification even after completing the required course has been really helpful.
I have been thrilled & thankful for the opportunity this program offers to military spouses for free. It is definitely a rewarding experience! Do it! Don't think about it too much! Use your time wisely, take notes (I have 3 notebooks with notes from the course) and ensure to have dedicated time to complete the course.
Oluwaseun Cole graduated from the online Onward to Opportunity program with a certification in CISSP
---
Cole writes: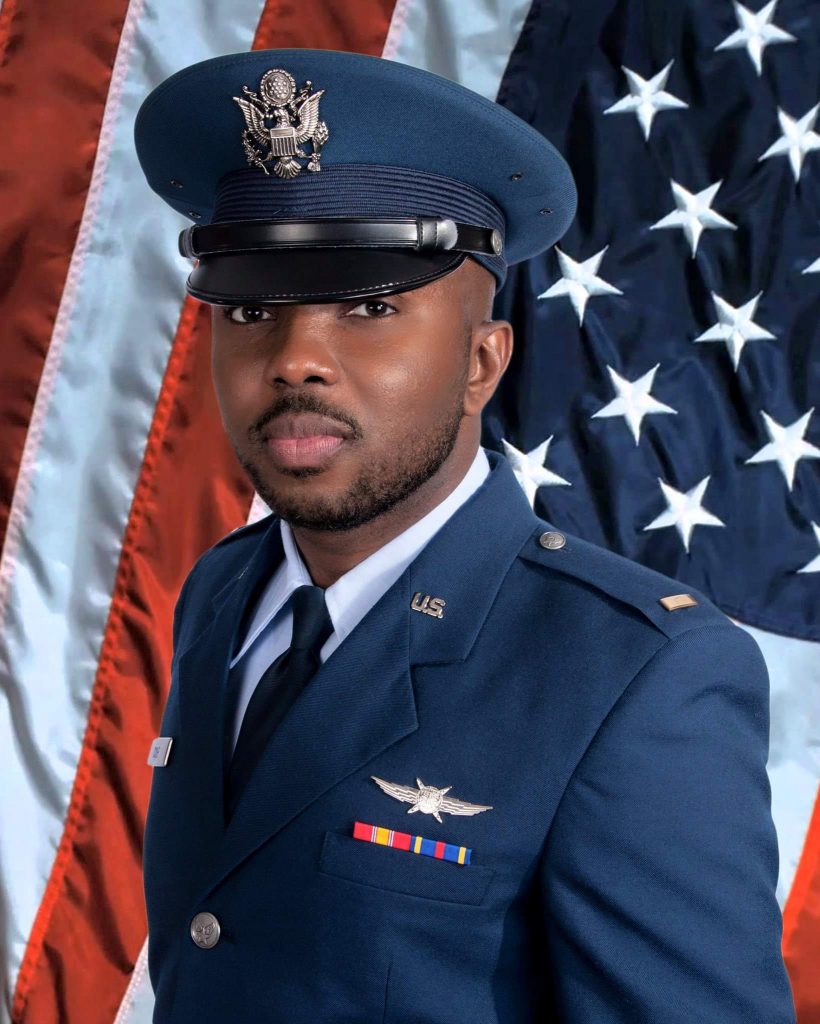 "I heard about IVMF during the TAP program, a program offered to military service members returning to civilian life, as I prepared to exit active-duty service in December 2019. I became an active Onward to Opportunity (O2O) participant after my application was approved in January 2020. I joined the January 2020 O2O online cohort where I was afforded a robust learning module that catered to every section of the CISSP free of charge. By February 2020, I completed all the modules related to the CISSP course and by September 2020 I completed the assessments and practice questions. Extensions had to be granted to all participants in my cohort causing a delay in paying for the exam — the delay was due to COVID's initial stronghold across the globe which was particularly felt in New York (where my family was based).
IVMF also made the learning portal available to me to study other certification coursework I might be interested in after I completed the CISSP coursework. I scheduled my CISSP exam free of charge – thanks to the IVMF – on September 29, 2020, and I scheduled my exam appointment for January 29, 2021. Due to relocation, and other personal issues (which of course includes the COVID pandemic) I was unable to take the exam in January and I had reached out to ISC2, which is the authority that administers the CISSP exam, for an extension which was immediately granted. I was able to reschedule the exam for August 19, 2021. I passed the exam on first try and began my endorsement process with ISC2. I was fully endorsed by ISC2 as CISSP on September 16, 2021.
The IVMF program is the reason I am CISSP-certified. Without the resources they provided in preparing for the class and paying for the exam, I may not have achieved this enormous feat. Although I am Security +, GCIH, GCFA, CCNA, and PMP certified, the CISSP is my most important certification to me as I now work as a Senior Network Security Analyst with the U.S. Department of Defense. I cannot remember the name of the TAP counselor that told me about the IVMF O2O program, but I can certainly remember his face (he works at JBSA Lackland/Fort Sam Houston). I appreciate him! I also hope to give back to IVMF in one capacity or the other."
Your path to success is only blocked by you
---
Lekendric Doyle graduated from Navy Region Northwest's Onward to Opportunity program with a PMP certificate.
Doyle writes: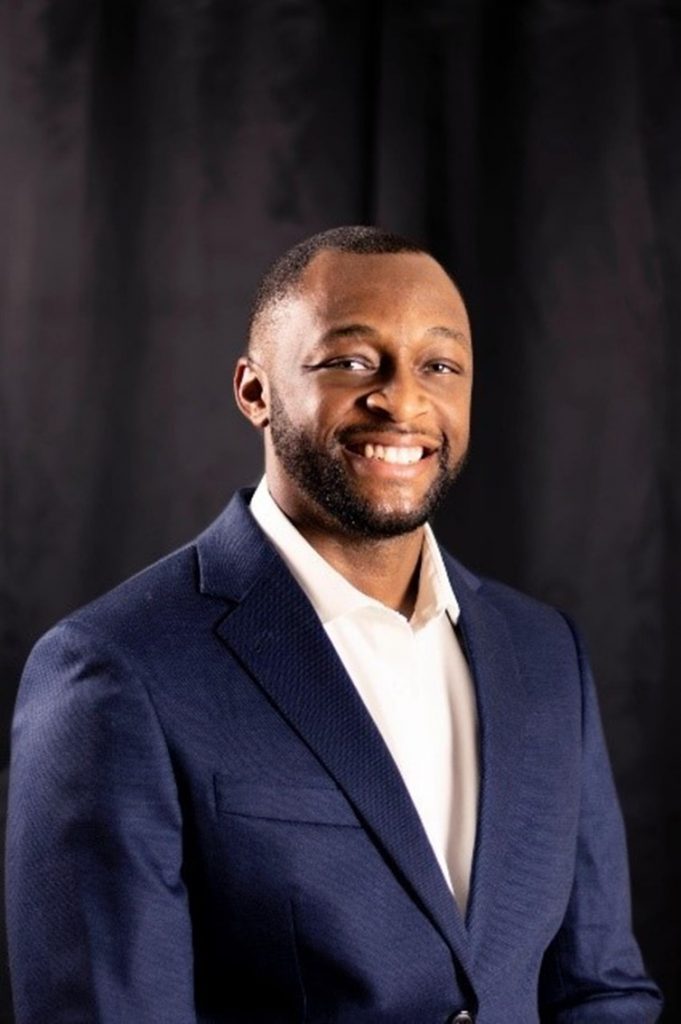 The Onward to Opportunity program through IVMF was an excellent experience. From orientation and networking to exam preparation, Ben Dufay helped me maximize my learning success in achieving my Project Management Professional certification and prepare for transitioning into civilian life. I highly recommend any service member take advantage of the Onward to Opportunity program!
As a Chicago native, I dedicated myself to lifelong learning at a young age. My humble beginnings were wrought with investigative disassembly of electronics, such as the family VCR, which quickly led to me being coined the family mad scientist. Recognizing my potential at a young age, my mother and father always encouraged me to chase my dreams and pursue greater knowledge. After graduating from the Steinmentz International Baccalaureate Program, I attended Milwaukee School of Engineering, studying mechanical engineering with a heavy focus on physics and thermodynamics. During my studies I became fascinated with quantum theory and particle physics, which led me to pursue a career as a nuclear operator in the United States Navy. After graduating at the top of my class in the Naval Nuclear Power Training pipeline, I was then selected as an instructor to train the next generation on nuclear operators. After a successful instructor tour, I went on to serve on USS Henry M. Jackson, USS Bremerton, and USS Jacksonville where I completed Engineering supervisor Qualifications and served as the Assistant Quality Assurance officer. Continuing to strive for excellence, I was selected as the Squadron-19 Sailor of the Year.
My decade of service on several submarines has given me a wealth of experience and exposure to interesting individuals that has enriched my life. My close friend, the excellent YNC Shawn Daniel once told me that, "Your path to success is only blocked by you. You must first get out of your own way to realize your goals and aspirations". Taking this wisdom to heart, I began seeking professional development programs that aided veterans in transitioning to civilian life. After accessing the DOD Skillbridge website, I discovered the Pacific Northwest Onward to Opportunity through IVMF.
Although the COVID-19 pandemic imposed restrictions on several of the other veteran transition programs, IVMF offered a significant sampling of its courses in convenient virtual or hybrid format. As the program manager and mentor, Benjamin Dufay ensured that my pathway to certification was painless, often dedicating time to hold in person training seminars and answering many of my questions. The mentorship and knowledge I gained through IVMF directly contributed to my successful transition into the civilian world.
Shortly After achieving my PMP certification through Onward to Opportunity, I completed my undergraduate degree and accepted a management position in the Engines manufacturing department at Blue Origin. I owe a great deal of thanks to Ben and Onward to Opportunity for helping me achieve these prestigious milestones in my career. As an O2O alumni I plan to pursue my agile practitioner certification while continuing to help build the road to millions of people living and working in space. Thank you to all of the influential people that helped me reach this point and I hope that all veterans strive to achieve greater success through O2O.
Cynethia Mahone graduated from Fort Bragg's Onward to Opportunity program with a PMP certificate to better serve those in her position as Contract Installation Manager . 
Cynethia writes: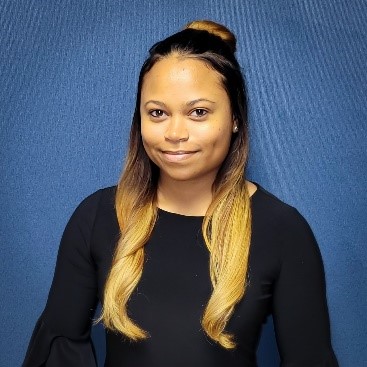 In June 2018, my husband and our family PCS'd to Fort Bragg, NC where I accepted a position as a Fort Bragg Transition Assistance Program (TAP) Transition Counselor. At that time, Mr. Kenneth Mayes, the previous Fort Bragg Installation Program Manager at IVMF, briefed all of the Fort Bragg TAP staff on the many opportunities that IVMF's Onward to Opportunity (O2O) program had available for transitioning military, veterans and their spouses. That day, I vowed that I would one day take advantage of the program.
I was promoted to the Fort Bragg TAP Contractor Installation Manager position in September 2020. My husband transitioned out of the military and I signed up for the Fort Bragg O2O Cohort 17. More often than not, many impediments and blockers are placed before transitioning military service members and their families. O2O provided an opportunity during a stressful time of transition that I would not have been afforded if it were not for the sacrifice that my husband made during his time in service.
There was no better way to keep the vow I made to myself and set an example for the local transition military community than to pursue the Project Management Professional (PMP) certification. One cannot advocate for service members and their families to utilize the many transition benefits afforded to them, if one does not utilize them as well. That is why I pursued the PMP certification.
Obtaining this high-level certification did not only re-affirm my project leadership experience, but it exhibited to everyone within the military transition community that your transition is what you make of it.
O2O provided an astounding free career training program that led to my ability to successfully obtain a professional certification. The access to training, flexible learning pathways and excellent support provided by the Fort Bragg Installation program representatives (Mr. Kenneth Mayes and Mrs. Alicia Mock) were all factors that led to my success.
I will continue to be a leader and advocate within the military transition community. If you put in the time, effort and utilize the resources, transition will be what you make of it.
NATO Policy Specialist at C6F, Naples, Italy
---
The following is from Thomas Braden: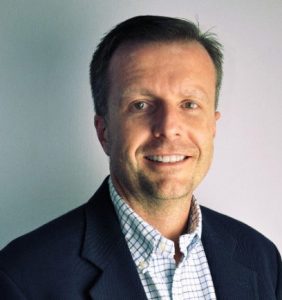 I was fortunate enough to participate in IVMF's Onward to Opportunity (O2O) program prior to retiring after 27 years in the Navy and it really prepared me for 'what's next?!' In particular, I studied the Human Resources track and prepared for the SHRM exam. Life got in the way, and I never managed to take the exam, as I retired and followed my wife to Jakarta, Indonesia three days later.
Well, three months later, I was hired by USAID as their Human Resources Advisor to assist them in creating and launching a new pay and personnel evaluation system for their local staff.
Without my time at O2O, I would not have been ready to do so!
Sadly, COVID had us evacuated 18 months into our three-year tour, and I found myself unemployed and pursuing a new job with the federal government. While the hiring process languished for almost a year, I again relied upon my Boots to Business entrepreneurship and O2O training and decided to write a book to teach others how to better navigate the GS system!
I am now employed at Naval Forces Europe and Africa and I'm passionate about continuing to help others as they transition from Active Duty to Government Service!
Cyber Security Specialist at LinQuest
---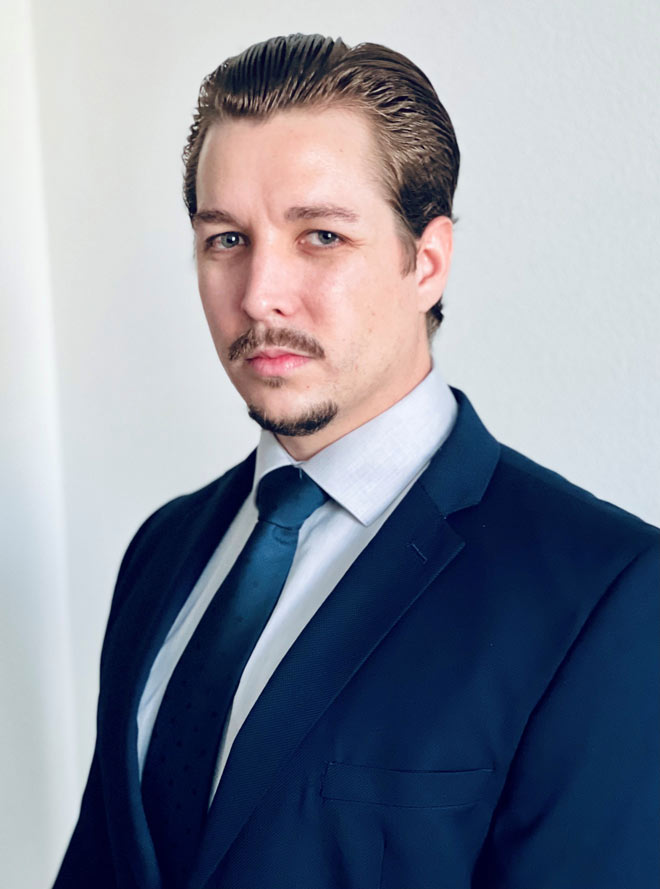 Wesley Bill graduated from Fort Bragg's Onward to Opportunity program with a CISSP certificate and now is a Cyber Security Specialist at LinQuest. 
Wesley bill writes:
I served as an infantryman in the U.S. Army for nearly a decade before I separated from active duty in July 2020. As I went through the separation process (SFL-TAP), I realized that most of the skills I attained as an infantryman did not translate into a field of work I was interested in as a civilian.
I made the decision to be a cybersecurity specialist and began networking. After earning a couple baseline IT certifications and finding a cybersecurity job, a friend of mine mentioned IVMF's Onward to Opportunity (O2O) program to me. I attended a briefing and selected the CISSP learning pathway. The CISSP is a highly sought-after certification in the cybersecurity industry.
When my cohort began, I was unable to do Onward to Your Career (the introductory course of the O2O program). However, I began studying the material. After many tries at the practice exams, I qualified to take the actual exam ($749 value for free!) and earned my CISSP in April 2021.
Within a week, my company gave me a merit pay increase because of the certification. A few months later, I am now being promoted, which I am sure the certification helped me attain.
The work was hard. The exam was difficult. But I am grateful to IVMF and Alicia Mock, my cohort advisor, for giving me the opportunity to earn this certification.
Human Resources Professional at IntelliSource
---
Erika Moreira had a bachelor's degree in event planning and had been working at nonprofits but was interested in a career change to human resources. Unsure where to begin the career transition, she reached out to IVMF's Onward to Opportunity program – a no-cost option to her as she is a qualified military spouse. During the classes, she was going through challenging times such as her husband retiring from the U.S. Marine Corps after 20 years, selling their home and moving to another state, and her elderly mother-in-law moving in. "It was stressful to say the least, but IVMF worked with me, and I was not only able to get my aPHR certification to get started in human resources, but I was scouted by a recruiter (a USMC veteran) and was given the job within three weeks of moving to Dallas."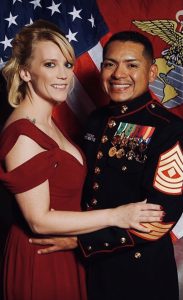 Erika took her final test in June 2021 and is now the onsite recruiting coordinator for IntelliSource. According to their website, IntelliSource is "an outsourcing company with a uniquely personal approach to our customers' operations and workforce challenges." Erika says it's been such a great experience working in human resources. She now plans to get her SPHR certification.
It's often said what service members and their family members experience during their military service prepares them for civilian life. "The military prepared me with resiliency and to know there is always more than one way to do things when you are trying to figure out an answer," Erika said.
Networking is essential when you exit the military. "Network and keep in contact with people," Erika said. "I was given my IVMF certification by veterans, I was offered a job by a veteran, and am now closing on a home in Dallas made up of a realty group of veterans. You will need to transition to civilian life, but don't forget where you came from and make sure to pay that forward."
USMC Running Team, US Olympic Marathon Trials
---
Lindsay Carrick graduated from the National Capital Region Onward to Opportunity program with a Project Management Professional certification.
Lindsay Carrick writes:
"From my personal experience, the Onward to Opportunity (O2O) Program could not have a more fitting title. The provided services, networking experiences, shared resources, and engaged support while earning a professional certification has strengthened my confidence during a career transition from military service.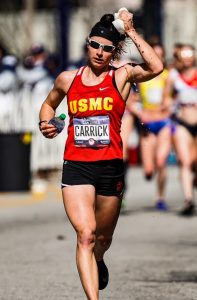 Following graduation from the Naval Academy in 2015, I learned to embrace unknowns by having a plan due to the unpredictable nature of my military occupational specialty. As a Marine Corps Logistics Officer, my tasks included training multiple platoons of Marines and Officer Candidates, leading numerous transportation convoys, and ensuring the readiness of tactical vehicles to include M1A1 Abrams Tanks. My sense of planning was also reinforced by being a member of the Marine Corps Running Team and training for races of varying distances, from 6.1 to 26.2 miles, within and outside of the United States. This self-discipline culminated in achieving an Olympic trial qualifying marathon time at the World Military Games in 2019, and I competed at the Olympic Marathon Trials in February 2020 before the onset of COVID-19. However, I had not given my upcoming career transition the same level of forethought and preparation.
While I had completed the required Marine Corps Transition Readiness Seminar, I still felt uncertain about my transition: how to translate my skills, improve my resume, and expand my networking platform to name a few concerns. I came across O2O to pursue my Project Management Professional (PMP) Certification through the enthusiastic recommendation of a colleague. The immediate support and orientation I received from the O2O Program Coordinators, Karen Santiano Francis and Sandra Smith, enabled a smooth application process and timely enrollment into the April 2021 Cohort before completing active duty service in June 2021.
The week-long virtual orientation, known as the "cohort launch," provided in-depth workshops and webinars with professional experts and former O2O participants while also offering insight to many companies across various industries. I was able to ask career-related as well as PMP-specific questions and receive immediate, genuine feedback. As a result, I was able to better understand how my skills can translate into a healthcare career I am passionate about, connect with presenters and cohort members via LinkedIn, and utilize a resume assistance program through an O2O employer partner.
Karen and Sandra's consistent, down-to-earth communication throughout the 90-day coursework period has been phenomenal, despite a large cohort size of 70 other members. The facilitation of an online PMP study group, office hours, and one-on-one discussions are some of the ways they have helped me stay on track as I faced unique schedule circumstances. The O2O Program has broadened my knowledge, provided a foundational network, and made me a stronger applicant. I am excited to pursue opportunities that will incorporate project management with my passion to continue serving others due to the skills I have gained from the O2O Program."
Senior Advisory Business Intelligence Analyst, Frontier Technology
---
Roy Wilson successfully completed 6 courses through Onward to Opportunity: PMP, CISSP, Agile Certified Practitioner, SSGB, Data Science Concepts and PHR. He is the first graduate to do so at our Hampton Roads location.
Wilson Writes:
Roy Wilson Being extremely nervous about transition at my last military command before retirement, I sought out all the transitioning resources available — paid, free, or otherwise. Before coming in contact with Onward to Opportunity (O2O), I had participated in 7-10 different transitioning resource programs, completed all the introductory workshops for all of them, completed 4 programs and didn't see enough value in the other programs to continue / finish. From the introductory sessions of O2O, from meeting the quality of people running the cohorts (Paulina Thompson and John Malfitano), to listening to the panelists who remain committed to supporting O2O and who talk deeply about transition… about lasting personal success through and after transition – I was inspired to take full advantage of the opportunity that O2O provides.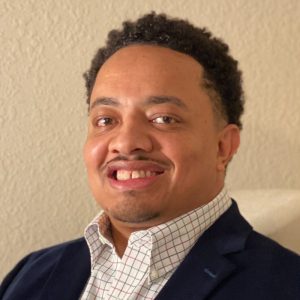 The timeframe I started my coursework coincided with my starting my next career. As I was working through the first course, I found I was already using those stated best practices in my job performance and bringing some of the course recommendations to my company for better customer understanding and relationships. Inspired by using and applying what I learned daily, I completed the coursework and exams for the first course in 2 weeks. To watch my work acumen increase so fast after and during the first course, I completed the coursework for 5 additional courses within the first 3 months of the O2O term. The five additional courses also strengthened the concepts learned in the first course as they all use the world-wide recognized terminology. As a result, by the 4-month mark in the program, I had obtained the formal certification for the first course and started my self-study for an additional certification.
If you would have asked me what the best part of the program was before I started it, I would have told you that it was totally grant funded — i.e. free to me! But after going through the program, completing one professional, world-wide recognized certification and the coursework for 5 others, I will tell you that the best parts were learning and applying world-wide recognized corporate language and the care the cohort directors (Paulina and John) placed in MY transition to allow me to be successful!
Outreach Coordinator, University of Colorado
---
For Jerome Young, the prospect of transitioning out of the military after 26 years was "nerve-wracking." He wasn't sure what he wanted to do, and he wasn't sure how his qualifications would be received in the civilian sector.
Further complicating matters, he had not spent much time in Colorado Springs before he transferred to Fort Carson so he and his wife could settle in the area.
A coordinator at the USO Pathfinder project referred him to Onward to Opportunity, and it eased his transition nerves in a variety of ways.
Networking events in the community with O2O partners, such as the Colorado Springs Chamber of Commerce, helped him meet people and opened his eyes to new local opportunities. Abroad mix of O2O classes also prepared him to take advantage of the opportunities. An etiquette class gave him tips on everything from handling business cards to navigating
networking lunches, and a tutorial from a representative of Jos. A Bank provided guidance on how to dress for interviews.
"O2O gave us the background to attend job fairs and network with confidence," he said. "The networking events and other training were really helpful. When all you know is the military, they help give you a stronger, better sense of how to engage confidently in the civilian world."
Jerome earned a Project Management Professional certification through O2O and he is convinced it helped him land his current job as a military outreach coordinator at the University of Colorado, Colorado Springs, where he now helps other transitioning veterans land on their feet after leaving the military – sometimes through referrals to O2O.
National Geospatial-Intelligence College
---
"I'd given 19 years directly focused on the military. I wanted to make sure during the transition that I took some of that focus and put it on myself."
When Zakenyia Simmons joined the Army at 17, her plan was to serve four years and move on. But she loved the teamwork, the camaraderie and the travel of the military. She also developed a passion for her field of imagery intelligence, and happily deployed eight times to locations ranging from South America to Qatar to Afghanistan.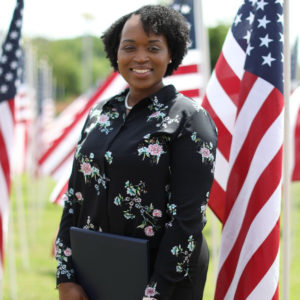 But after the birth of her daughter in 2014, "I knew I needed to slow down," Zakenyia said. So, she began making plans to prepare for life in the civilian sector after two decades in the Army. Fortunately, Zakenyia's skills – which involve analyzing complex imagery captured by satellites or sensors on airplanes – are in high demand outside of the military, so Zakenyia was confident she'd have success finding work.
Still, she had no professional certifications and had never conducted a job search, so she decided to participate in the Onward to Opportunity program at Fort Bragg to pursue a certificate in SAS computer programming.
She said the initial two-day in-person training from O2O was "phenomenal," particularly the in-depth overview she received about working in the IT industry. She also valued the advice she received on marketing herself, from updating her resume to appeal to civilian IT employers, to establishing and setting up a LinkedIn profile.
Today Zakenyia is employed by BAE Systems as a geospatial intelligence instructor at the National Geospatial-Intelligence College.
"Anyone I know who has transitioned or is getting ready to transition, I'm a big advocate for Onward to Opportunity," she said. "It's been great for me, and I've seen it work not just for me – I've seen the people to the left of me and to the right of me in my cohort getting jobs."
Onward to Opportunity Advisor
---
I chose to participate in this program as way to begin my transition to the civilian workforce. There are not many programs that offer Brian Collinsyou the opportunity to obtain a professional certificate in one of the numerous career fields. What I enjoyed the most about this class was the computer-based learning and ability to learn at my own pace.
The advice I would give to incoming students would be to take this class seriously and use all the opportunities presented in this class to your advantage. You will be presented with numerous opportunities to network, use them. I would recommend that new students prepare and study hard while you are in this class. The ability to use Hire Heroes USA is another opportunity presented to you that I recommend you use, especially with resume writing.
I benefitted from this course by taking the advice and mentorship provided by the Fort Drum Onward to Opportunity team, to improve my interviewing skills since I had never interviewed for a job before. I was also able to take detailed notes on the coursework and use those to help study. The most important part of the training was the ability to take my time on the coursework especially since I was unfamiliar with some of the areas. I would also say that the networking that I did during this course was exceptional.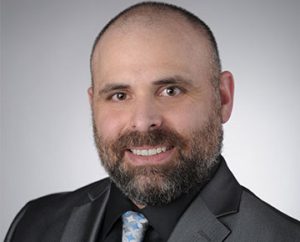 I have been recommending this program to everyone I know that is currently in the transition process. The ability to obtain a professional certificate from an accredited institution is very important to potential employers and you are able to get this certificate for free, without using any of your education benefits. I highly recommend this program.
Learn more about Brian Collins by checking out his Veterans Day story on Spectrum News.
Onward to Opportunity Coordinator
---
Danielle Bootes spent over six and a half years in the Army, mostly in HR. When she first heard about O2O and its numerous course offerings and certifications, she was eager to find something that would complement her experience in the Army as well as her education. She decided to enroll in the SPHR Program to advance her HR knowledge.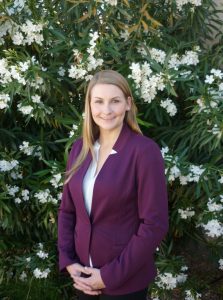 To Danielle, her favorite part of the program was the diversity within the classes. She got to interact with veterans who had already been out, retirees, and military spouses. This was critical in helping her transition to civilian life.